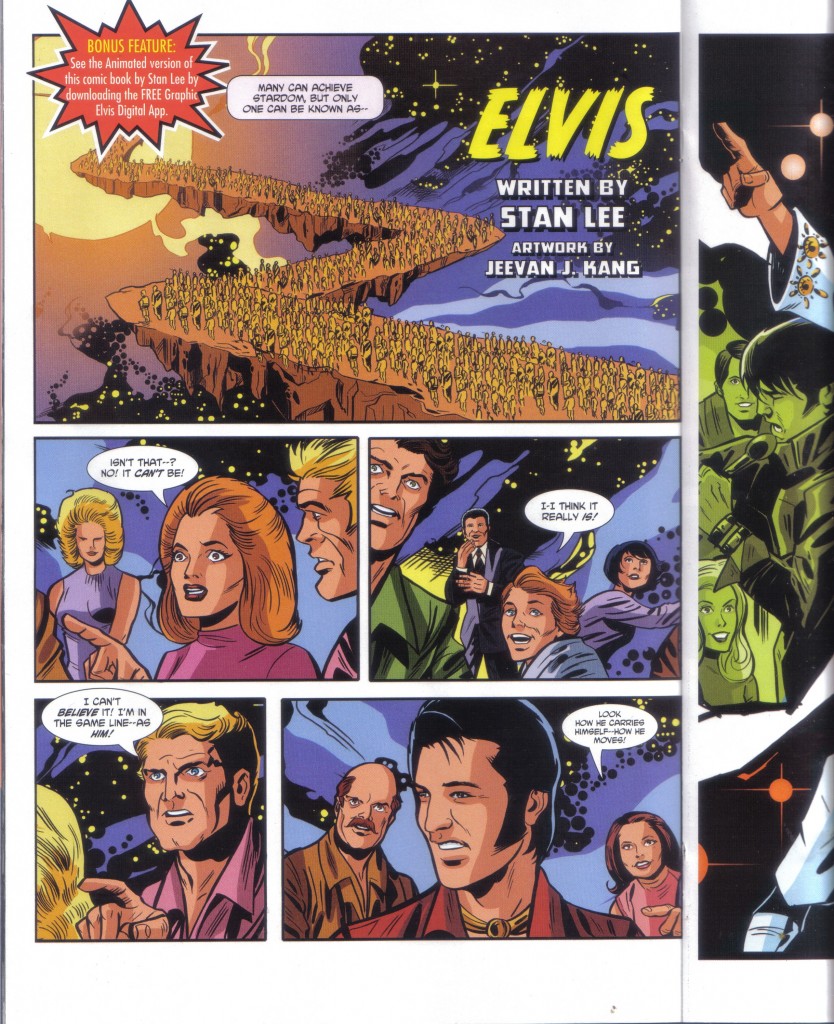 This was sent in by Kenn Thomas yesterday.
Kenn Thomas:

I'll be seeing Avengers tonight at the same theater where I caught the first Transformers, movie. I said then that the Transformers movie owed more to Kirby than whatever superhero movie was out at the time based on a Kirby character. So it'll be cool to catch Avengers here on the same enormous screen with a similar, overcrowded (mostly black), boisterous audience.

But attached is the upshot of my others comics-related adventure today–Free Comic Book Day. Check it out: a free comic called Graphic Elvis, promoting some large Elvis Presley hardcover memorabilia project. It's mostly just photo pages but it does contain one comics story, and guess who writes it? That's right, Stan Lee has found another King. Not only that, but the story is drawn Kirby style–by a guy named Kang!