When I first started discussing the topic of Jack's text via private email with Scott Edelman, here are a couple comments I made to him explaining why I think Jack deserves some respect as a writer:
Re: Jack's text
Again, I hate getting off the subject of the history, but for the record (and I'll edit this below and use it as a future Kirby Dynamics post on the subject of Jack's text): I'm not a huge fan of Jack's text either. But I don't like any comic book text, really. I see comics as a visual medium. I like the pictures.
So even though I think a lot of comics text is superfluous — it's mainly there to fill space at the top of the page and make the reader feel like they got their money's worth — I do respect what Jack was trying to do with his text. He was trying to show people he could draw 3 books a month (about 60 pages total) plus covers, plus the Annuals, plus the various Treasury editions, plus his commission work, and other side projects — and he could also add dialogue to his stories. He was proving a point: "I can write and draw 3 stories a month just as I did in the 60s, PLUS I can easily add the text (the "blurbs" as Jack would call them)."
Could Jack have used an editor or a collaborator? Sure, anyone can use a trusted confidante to proofread their work and give them constructive criticism, but Stan Lee put Jack in a position where Jack felt he had to prove he could do it alone (and don't forget folks like Mark Evanier and Steve Sherman let him bounce ideas off of them in the early 1970s, and I have examined a lot of late 70s Kirby originals where I do see changes in the text that were done in NYC by Marvel editors and proofreaders, so there were other hands working on that material).
You also have to remember Jack spent about 4 hours tops adding dialogue to a book. So although I didn't love Jack's text (or any comics text) when I was a 10 – 16-year-old (in the late 70s/early 80s), now in 2012 that I know the history behind Jack's work — the context, the story behind his stories — I have tremendous respect for Jack's ability to churn out a fairly high quality product: 3 books with captions, plus multiple covers and special projects every month.
Remember what Jack was up against — his back was against the wall: he had no health insurance; he's getting older and still putting in 60 – 80 hour weeks; his health was starting to fail him; he had no savings to speak of; he was getting badmouthed by people who worked for Marvel and the fans were turning on him; Lee was parading around the country doing lectures pretending he created all of Jack's characters, Lee was pretending he wrote all of Jack's 60s stories in his "Origins" books — books where Lee got a sole author credit; Jack realized he may never recieve proimised royalties from Martin Goodman; apparently the retail sales were not great on his new books; Kirby/Royer was a little too harsh for fans that loved Kirby/Sinnott so that was hurting his sales; Jack should have been doing a monthly Silver Surfer book, but Lee had claimed that property as his own and had designated it as one only he could "write"; Jack's 60s Marvel originals were startng to surface at conventions which meant they are being stolen; he realized he may never be able to leave his children a nestegg after he passed on, which was always one of his goals; and Jack was also dealing with a lot of other things: the devastation and terror of the great depression was always in the back of his mind, I'm sure World War II and the European battlefields haunted him, I'm not sure how old his kids were but he probably wanted to send them to college, etc., etc., etc…. but … Jack still cranked out all those wonderful 70s stories and art. Probably about 100 pages a month.
So if you look at the big picture, I think what Jack did was pretty extraordinary, and that's how I look at his text now in 2012 — I forgive the occasional awkward moment because of the crushing deadlines he was working under and the backbreaking pace at which he had to crank out that text. It's like seeing a band live — sometimes they screw up, they get a lyric wrong, a guitar string breaks, but there is an energy and excitement to it. I just watched Led Zeppelin's The Song Remains the Same film for the first time on Palladia yesterday.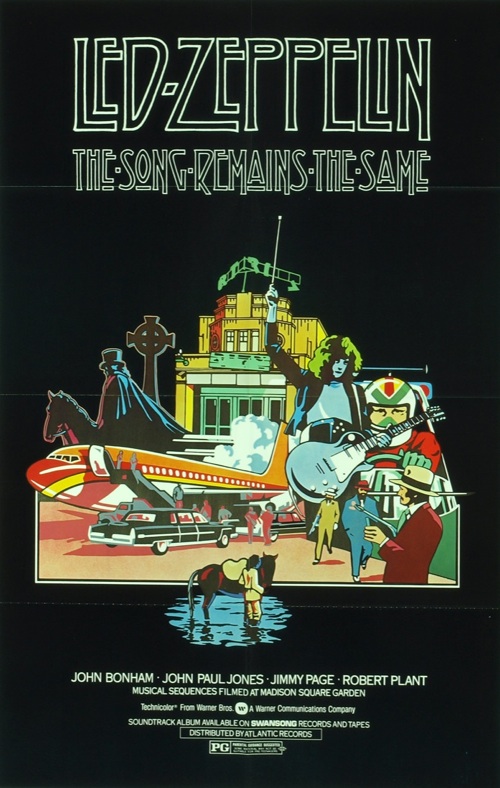 I just had never seen the whole thing before. It's kind of a mess. There are some lame camera angles, a lot of the non-concert footage is boring, Jimmy Page's solos go on way to long and some of them are sloppy, but there are incredible moments in that film. Those guys were truly young gods.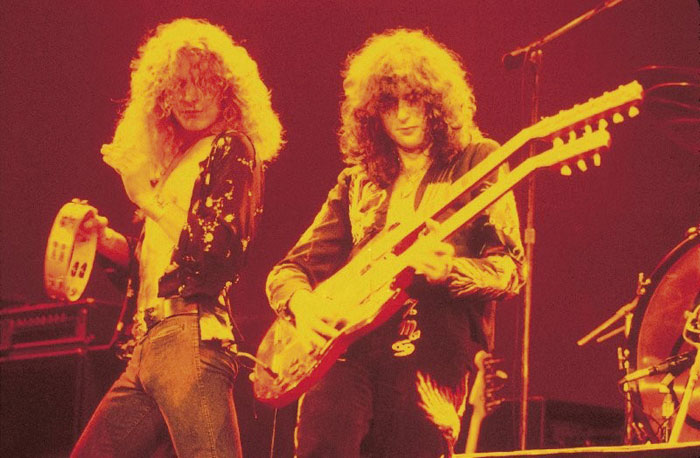 The slick studio produced Zeppelin stuff is wonderful, but there is still something fun about watching a great band kick it live, and that's how I see Jack's 70s comics. The 60s stuff is heavily produced, the 70s stuff is KIRBY LIVE!
Could that 70s stuff have been "better" if you or Stan Lee or someone else could "reign Jack in" in terms of the storylines, or could Jack's stuff have been "better" if somebody like Stephen King or Alan Moore or whoever added glimmering, shimmering text to his 70s word balloons? That's subjective. It's like saying: would John Lennon's solo stuff have been better if Paul McCartney worked on every track with him, added a middle 8, and sang background vocals? Or would solo-Lennon have been better if Elton John collaborated with him on each track?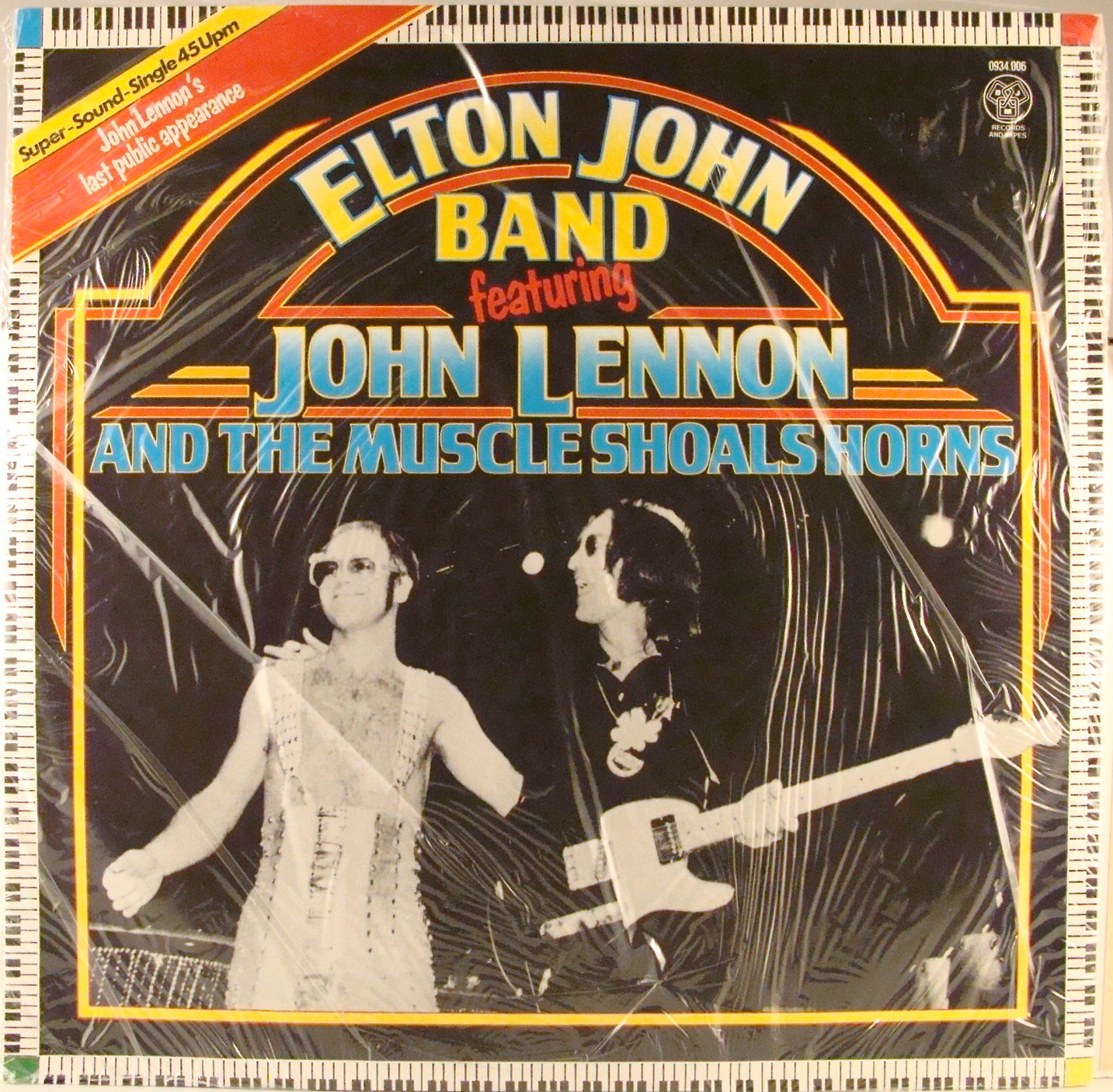 Whether you like or dislike something is a matter of taste.
For me, when it comes to Kirby, I respect Jack's solo stuff in the same way I respect Lennon's solo stuff.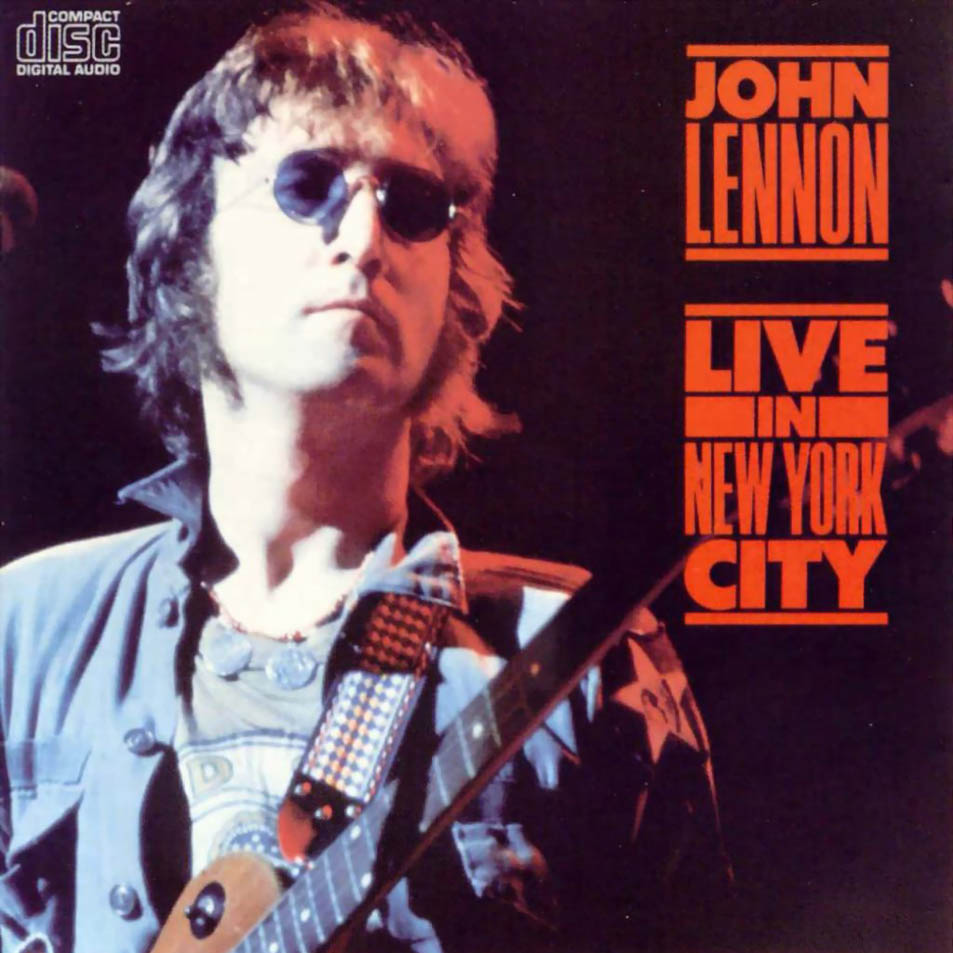 Solo-Lennon is not as pretty and slick and toe-tapping as the Beatles stuff, there's a darkness to John's solo work (like "Mother" for example, talk about heart-wrenching), there's an ugliness and dirty, almost reckless sloppiness to Lennon's solo material, especially all the great bootleg outtakes. That's how I see Jack's solo stuff. Not literally dirty, but raw and unfiltered. If you prefer the Beatles, I can understand that. But Lennon's solo stuff still moves me because of the man behind the music and the circumstances the music was produced in.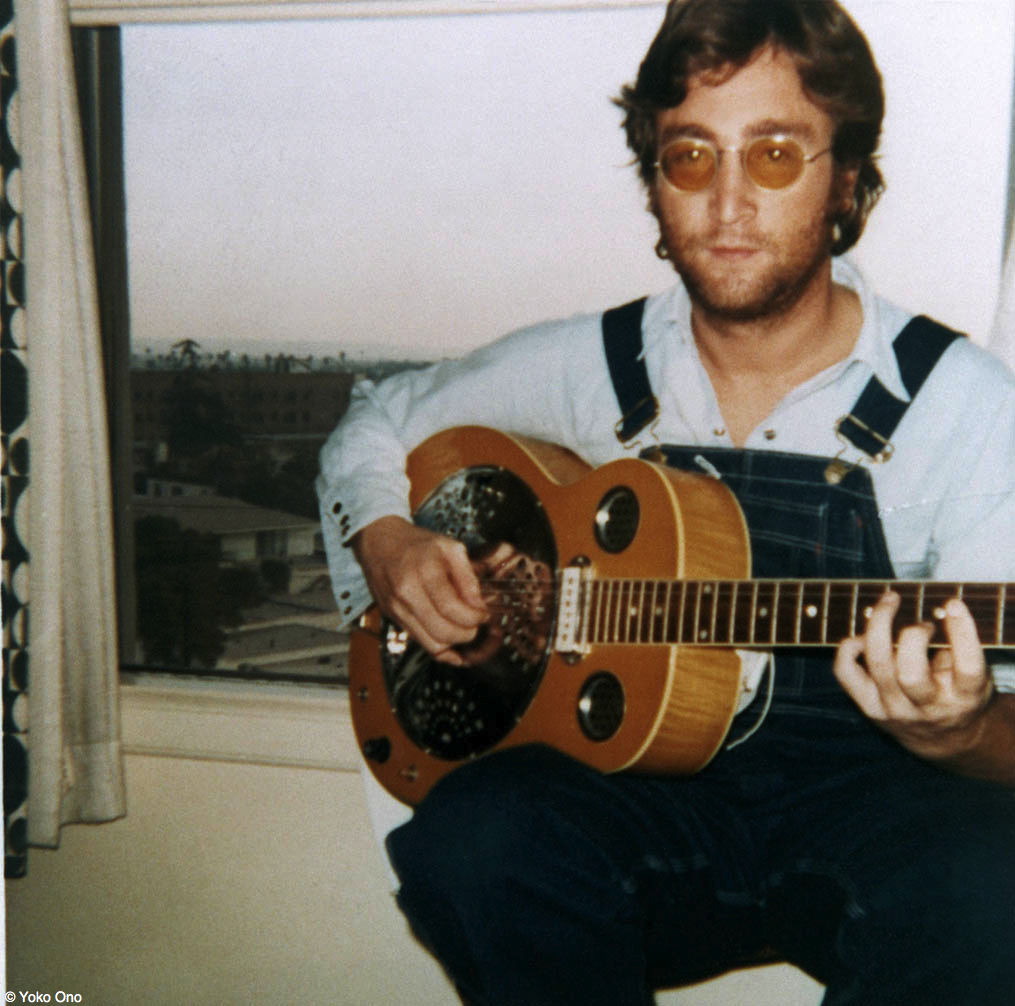 Same with Kirby: I enjoy Kirby text because it's impromptu full speed ahead runaway train comics-making at it's best.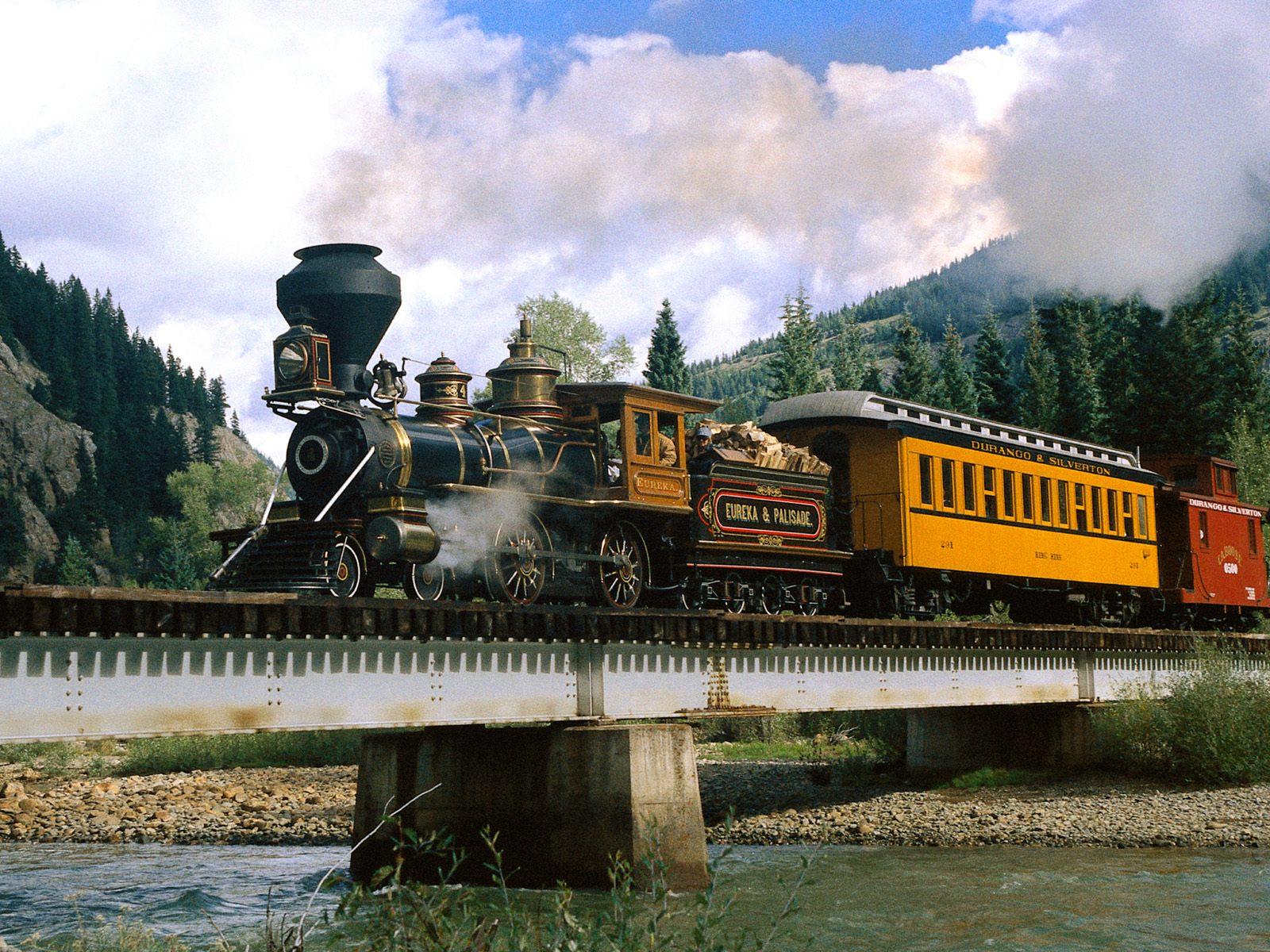 Aside from some of those artists who can crank out piles of Manga comics, I doubt anyone will ever come close to the quantity and quality of Jack's solo run.
You prefer Kirby/Lee? A lot of kids did. Some still do. I get it. But I'm in awe of what Jack accomplished in the 70s. Mainly I just like Jack's art. I like his style and his decision making. Yeah, the 70s stuff is a little wacky, and the text at times could use some work — but Jack didn't have time to dwell on his text and tinker with it and perfect it the way a novelist can dwell on a line of dialogue for an entire year. And Lee had burned him big-time so Jack couldn't take a chance on trusting another collaborator.
Honestly regardless of how much a lot of fans hate Jack's text, I say Jack didn't need a collaborator — his 70s stuff is fine. I mean, can you imagine the horror of Lee doing his "Forsooth verily methinks" Thor babble for New Gods? Get out your barf bags. Jack's 70s stuff "is what it is." To use the Beatles analogy again, in the Anthology documentary Paul addresses critics of the White Album, some say it should have been two albums (Ringo jokes it could have been the White and the Whiter Album) and Paul talks about how there are some great songs on it, it is what it is, and Paul dismisses the debate, he waves his hand and says something along the lines of "It's the bloody Beatles White Album, shut up."
That's kinda my take on 70s Kirby. Get over the fact that Lee didn't dialogue it. Jack's 70s stuff is fine, in fact it's great. I'm sure it influenced every major player who works in comics.
To wrap up this little monologue on Kirby text: I think Jack's 70s work is visually some of the greatest comics ever made. If you put the work in it's historical context, Jack's text is just fine, it's not Shakespearean great, but it is good soild workmanlike comic book dialogue — which is a reflection of who Jack was. I guarantee those books have brought a lot of people a lot of joy over the years. So I don't get the hatred or the "revulsion" some feel for Jack's text. It just seems like a waste of time.