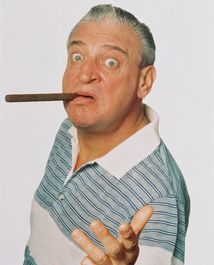 A couple quick housekeeping things to wrap up "Stan Lee month."
First, thanks to everyone who chimed in on the subject. I enjoyed all the positive feedback and the criticisms. Special thanks to Kirby historian par excellence Mike Gartland for sending in that Excelsior fanzine, and to everyone else out there who pitched in scans and comments. I think the Kirby/Lee authorship debate is an interesting one — there's a subject I'd like to see a proper documentary film on. 🙂 So thanks to you all for participating and for tolerating the subject if it's one you don't enjoy.
To anyone out there who emailed me a comment or a scan you wanted me to post here at Kirby Dynamics, just remind me if I forgot to post it here. Most of the discussion was just regular off-the-record private email chat, so I don't want anyone to get lost in the shuffle. Here are a couple comments I made to a few readers just to kind of give my final thoughts on the last month. I edited my comments some to address all readers in general.
Re: Torturing Lee with my questions
I hope I didn't make it seem like I was accusing anyone in particular of accusing me of attacking Lee. That post about tying Lee up in a chair and electrocuting him with questions was more directed to the people in general who email me off-the-record and complain I'm "Stan-bashing" and what I'm doing is "cruel" because Lee is old.
Re: I wish this debate was over
I also wish the Kirby/Lee authorship debate was over. It's sincerely why I put those posts on the FF # 1 synopsis vs. the published FF # 1 book out there. I'd love for Lee to address this subject and end the debate. How come 90% of the story in FF # 1 is not in his synopsis? Why are the only things that are in his synopsis elements that were in Jack's Challengers of the Unknown? What happened? Was this the birth of the Kirby/Lee "Marvel Method?"
Re: Lee's "I created" everything routine in his documentary and Lee's comments that Jack quit working for Marvel in the 60s because of a newspaper article
Maybe Lee doesn't even realize the things he says paints Jack in a negative light. Or if it is shtick, I'd just like for him to tell us that.
I remember an interview with Rodney Dangerfield where he dropped his stand-up persona and he was himself — and it was so enlightening and inspiring to meet the real person behind the hilarious stand-up character.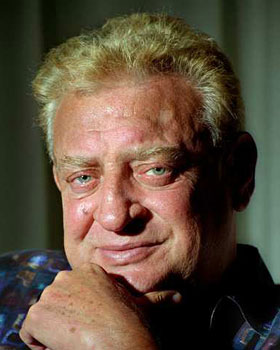 I'd love for Lee to do that — just admit something like creating Spider-man after seeing a fly on the wall (or a spider, he's told the story differently over the years) isn't true. Jack helped create all the 60s characters. I think dropping the act and making an effort to be honest and really do some sincere introspection would humanize Lee while at the same time it would finally give Jack the rightful credit he deserves.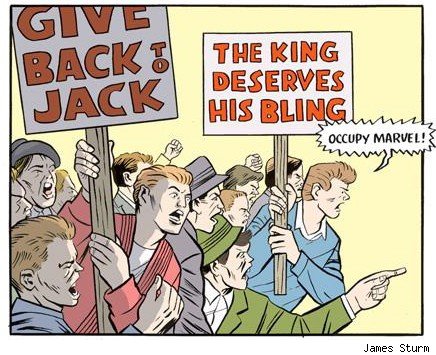 I don't foresee Lee doing this, but I figure at least we gave him a chance. The questions are out there in the cyberverse — he can address them if he chooses to. The ironic thing is I did not do this series to bash an old man, I did it to give a man who is alive-and-well the chance to address his critics and potentially redeem himself before he passes on.
Re: Some readers don't have Epix so can't watch the Lee film, and some don't want to anyway because it sounds awful
Lee's With Great Power was pretty awful. It was more like one of those promotional films Disney does to promote their theme parks.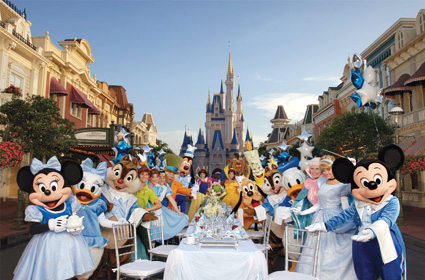 It was nothing like a real documentary such as Ken Burns' Civil War.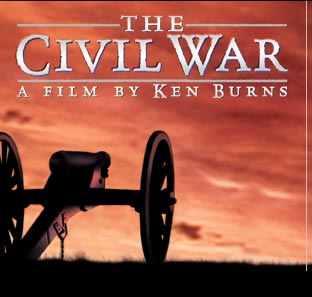 There were a couple interesting tid-bits in the film. After telling the story about how he got the job working for Marvel in the 40s because he answered an ad, I think Roy Thomas may have joked Goodman was Stan's relative, but I'd have to watch the film again, maybe I heard that wrong. It's funny that Roy of all people would say that and they would include that in the film. As opposed to being plucked from obscurity because of his talents as a writer, Stan Lee's cousin was married to Martin Goodman, the owner of Timely Comics — that's how Lee started at Timely at the age of 16, just before the company changed its name to Marvel.
I also love that they put in a John Romita interview clip where John Sr. talks about how Lee and Kirby would discuss a plot and the story Jack turned in was totally different than what was discussed. So you see these tantalizing clues even in Lee's self-produced documentary that there is more to the Kirby/Lee story. And Lee does at one point talk about how some people are wrong: Lee says he didn't write and draw the stories as some people think, he just put the words in the characters' mouths… but Lee always has to end that thought with "the ideas were mine."
The only really interesting thing in With Great Power is they did mention Jack worked on Spider-man. At one point in the film, Lee gives the same shtick that Jack failed to draw non-heroic characters so that's why he took Jack off the book, but at least Jack is mentioned as part of the process of creating the character in a Stan Lee "documentary" produced by Lee's very own Pow! production company. Years ago, Lee would never have even addressed this — he would have just given his old "I created Spider-man" alone routine — but I think the media pressure, specifically from Toberoff claiming Jack helped create Spider-man, sort of forced Lee and the filmmakers to address the subject.
And I like that, because even though Lee thinks he created Spider-man alone, discussing it in his documentary makes it clear this subject is important — the inclusion of this fact in a Lee documentary at least plants the seeds that Jack was indeed involved in the process of creating Spider-man.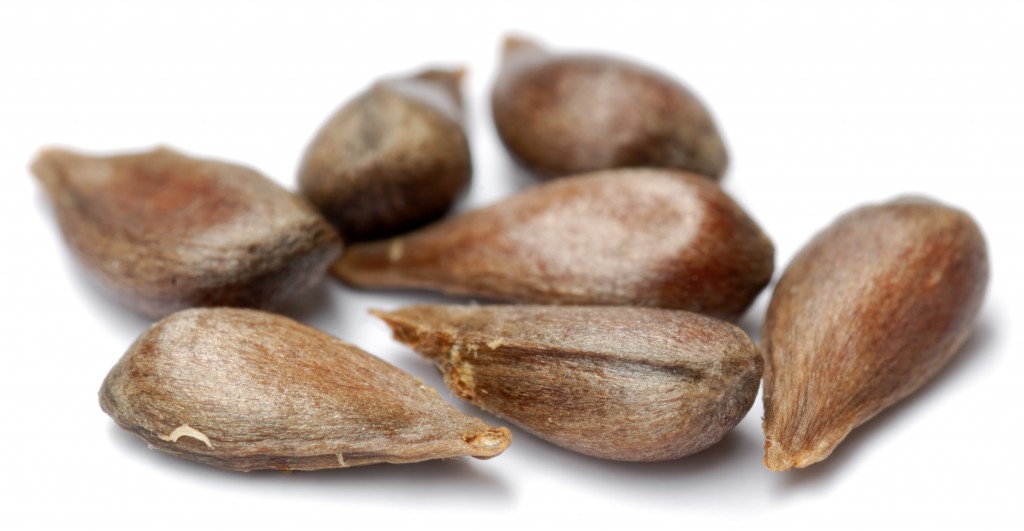 If you look at how disorganized the Lee documentary is as a whole, how many important subjects are left out of the film, and how many facts are mixed-up and misleading, you have to wonder if those seeds will grow — more people might think to themselves: maybe there is more to the Spider-man creation story than meets the eye. Maybe there is more to the story behind the creation of all the 60s Marvel characters than meets the eye.
Thanks again to all of you out there for taking part in the discussion. Here's hoping one day we can discuss a well-done Jack Kirby documentary film here at Kirby Dynamics. 🙂