I'm not sure if Easter Island has anything to do with the Easter holiday, but a reader was kind enough to send in this advertisement for the 2006 Marvel Masterworks Atlas Era Tales to Astonish Vol. 1 so we can add a little Kirby to our Easter Sunday.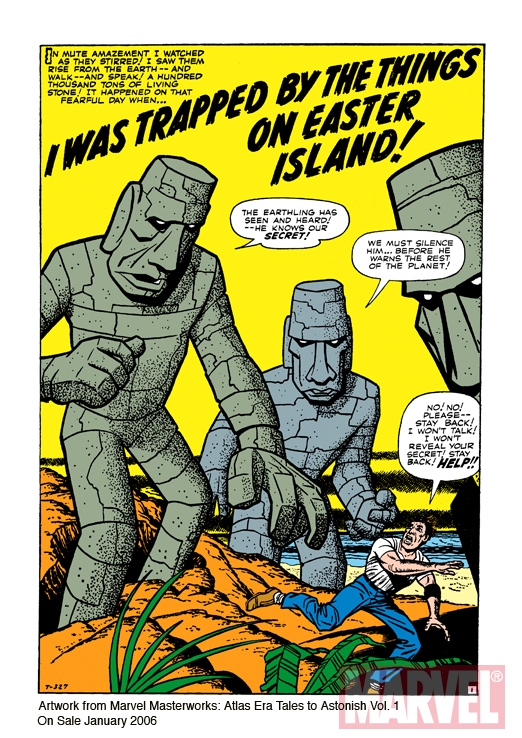 Here's a fun article on the subject with some Kirby content:
Easter Island Continues To Baffle The Heck Out Of Archaeologists
Another fun comics Easter Island related article:
Below: Jack's cover from House of Mystery # 85 (Apr 1958), followed by Jack's cover for Tales to Astonish # 16 (Feb 1961).
A great example of Jack revisiting an older concept. Jack rarely re-used identical visual compositions, but he seemed to enjoy re-exploring certain themes from history and mythology like all artists tend to do — ironically you see Jack introducing a character here called Thorr, predating by about 6 months the first appearance of the far more famous Thor superhero character which appeared for the first time in Journey into Mystery #83 (Aug. 1962).