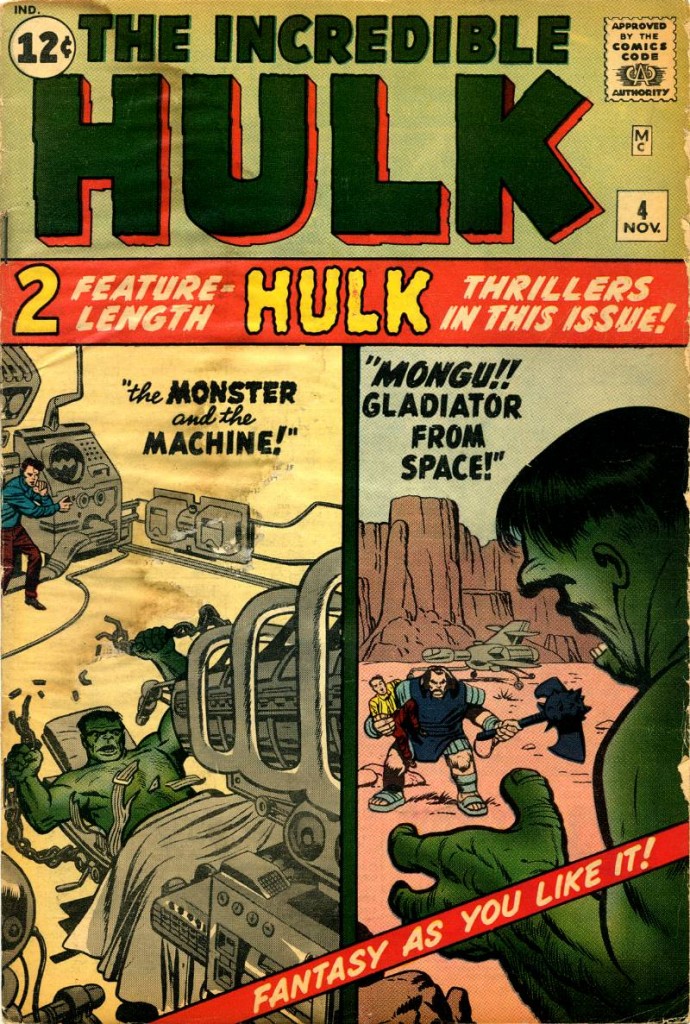 The cover to The Incredible Hulk # 4 (Nov1962).
You can see here they ran the publishers information on the bottom of the advertisement on the inside cover.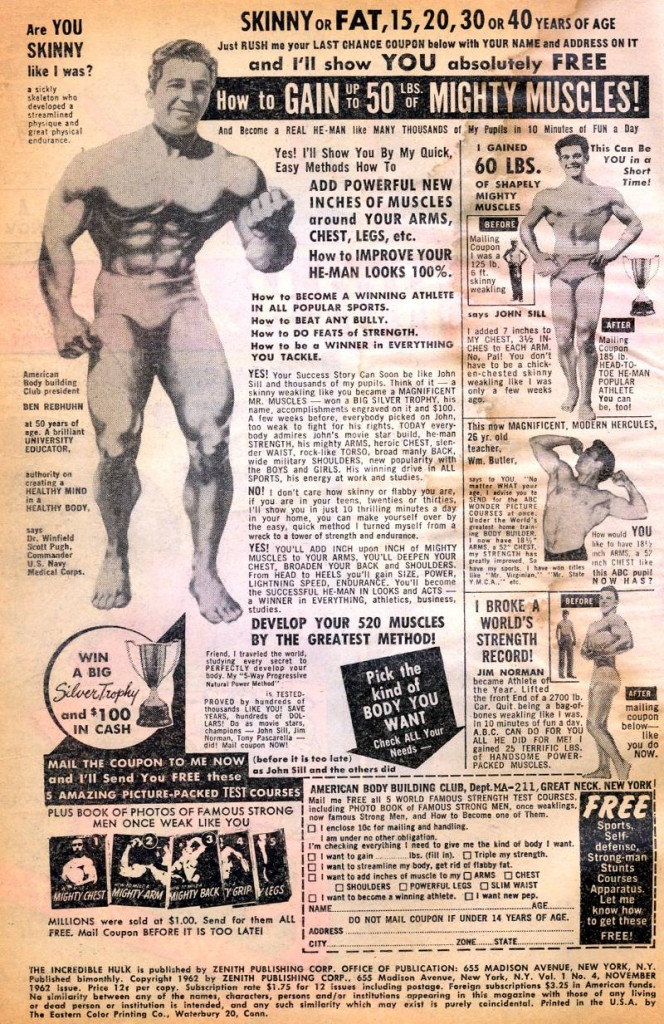 I wonder why they didn't do this more often which would have left extra room for the art on the bottom of the page-one splash. Maybe the advertisers felt they were paying for the whole page?