Three pages from Strange Tales # 88 (Sep 1961). Kirby/Ditko artwork.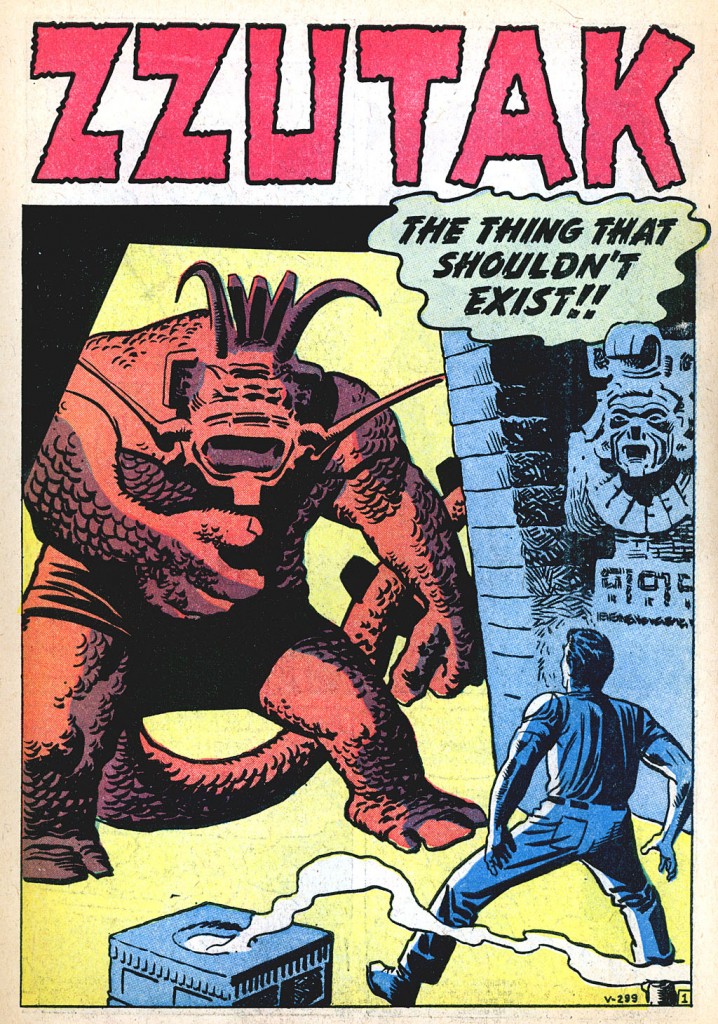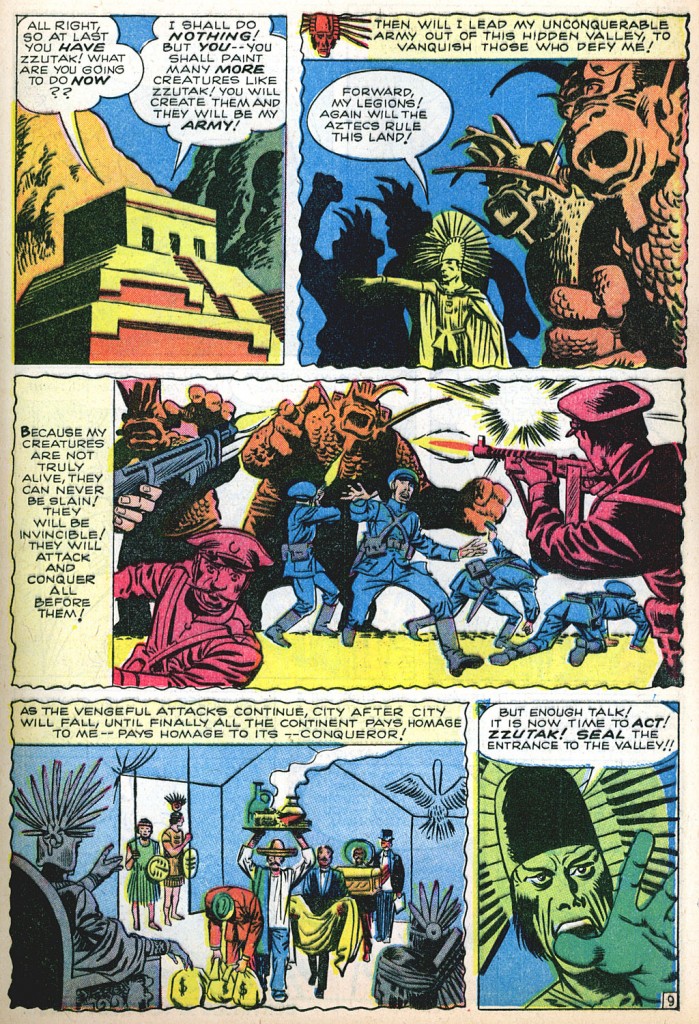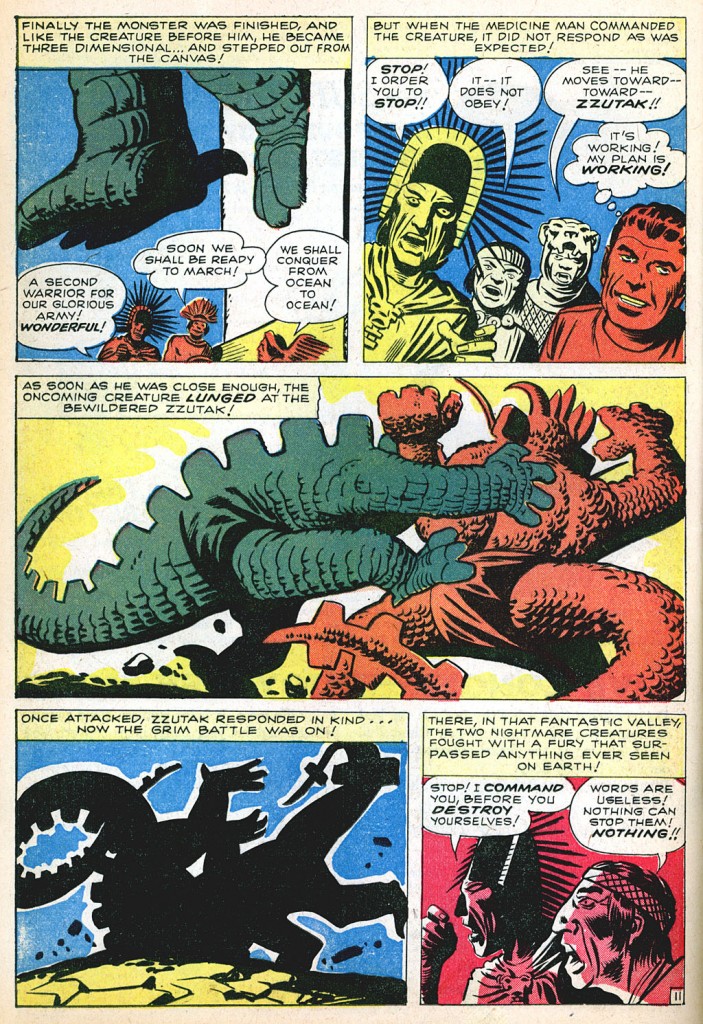 In many of the panels in this story, I'd swear the pencils were by Ditko because his style is so strong. The Kirby/Ditko combination is an interesting one. If Lee hadn't decided to give Kirby's Spider-Man to Ditko, Steve may have found himself inking a lot more of Jack's books, but I think all agree Ditko was a solid storyteller, and more importantly he was willing to write the Spider-Man stories (telling the stories with visuals and a type-written story synopsis) without a writer credit or writer paycheck (Lee would add captions to Ditko's Spider-man stories).
Love the sillouette on page 11, panel 4. I wonder if that's how Jack originally pencilled that image,  or did Ditko take some artistic license and decide to take that approach in the inking phase. It certainly works, and give the whole page more variety and contrast, but I can 't think of too many examples of Jack doing a panel in all-silhouette like that.