I don't have a scan of the published image of the Alicia scan I showed you over the last 2 days. If anyone out there has that, please send it in.
I do have some scans of some other pin-ups sent in from Fantastic Four Annual # 2 (1964). More great examples of Chic Stone inks. These are from the Masterworks reprint series. If anyone has scans to the published images of these pin-ups, please send them in too — I like looking at the reprint images, but I think it's fun to show the original published work.
The Super-Skrull first appeared in Fantastic Four #18 (Sept. 1963).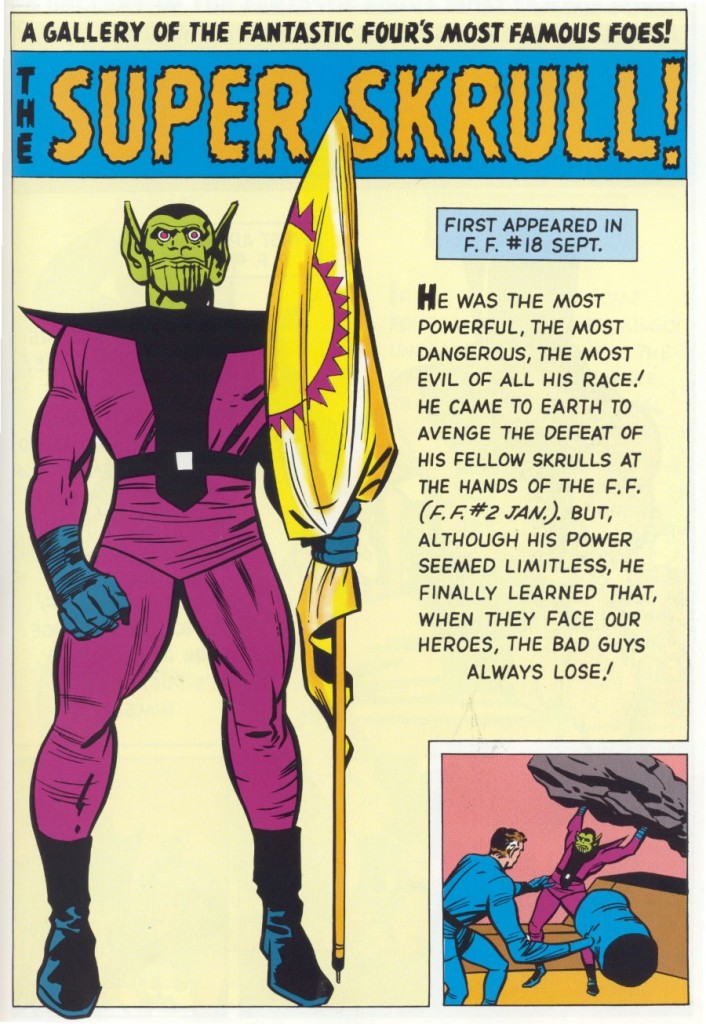 The Super-Skrull and Jack's move towards characters with a larger physique may have been influenced by artwork such as the famous Soviet workers propaganda posters.
The Hate-Monger character first appeared in Fantastic Four #21 (December, 1963).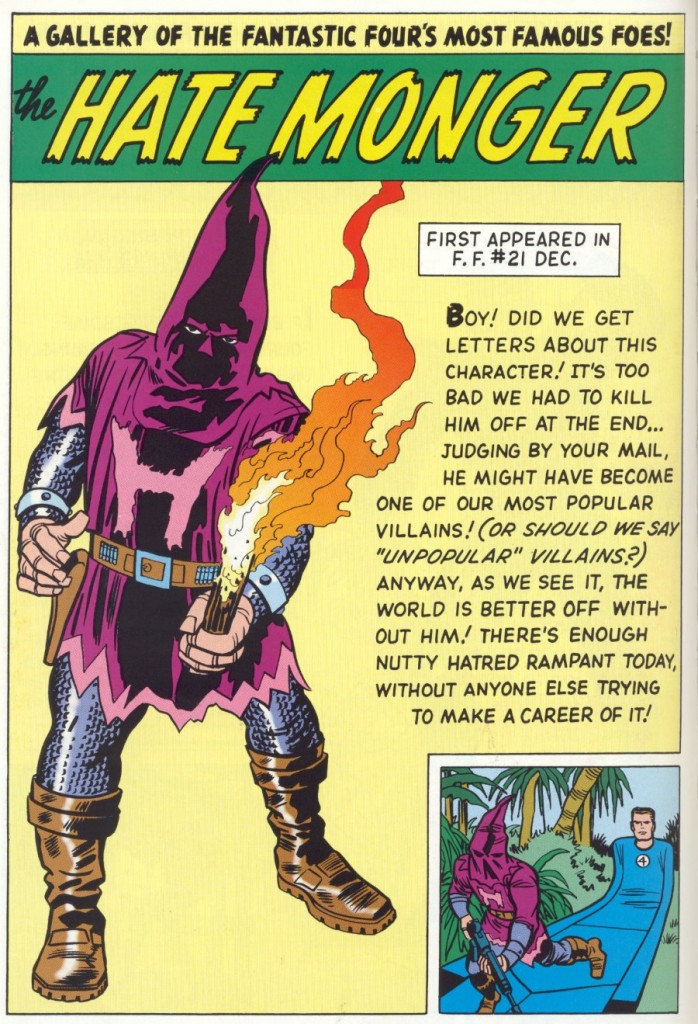 The Hate-Monger has to be one of Jack's darkest creations — a combination Nazi/Klansman.
Then you have Rama-Tut, influenced by ancient Egyptian depictions of the Pharaohs like Ramses II. The first appearance of Rama-Tut was in Fantastic Four #19 (October 1963).