Here's an email I got recently. Anyone out there know if this art was inspired by a Kirby story?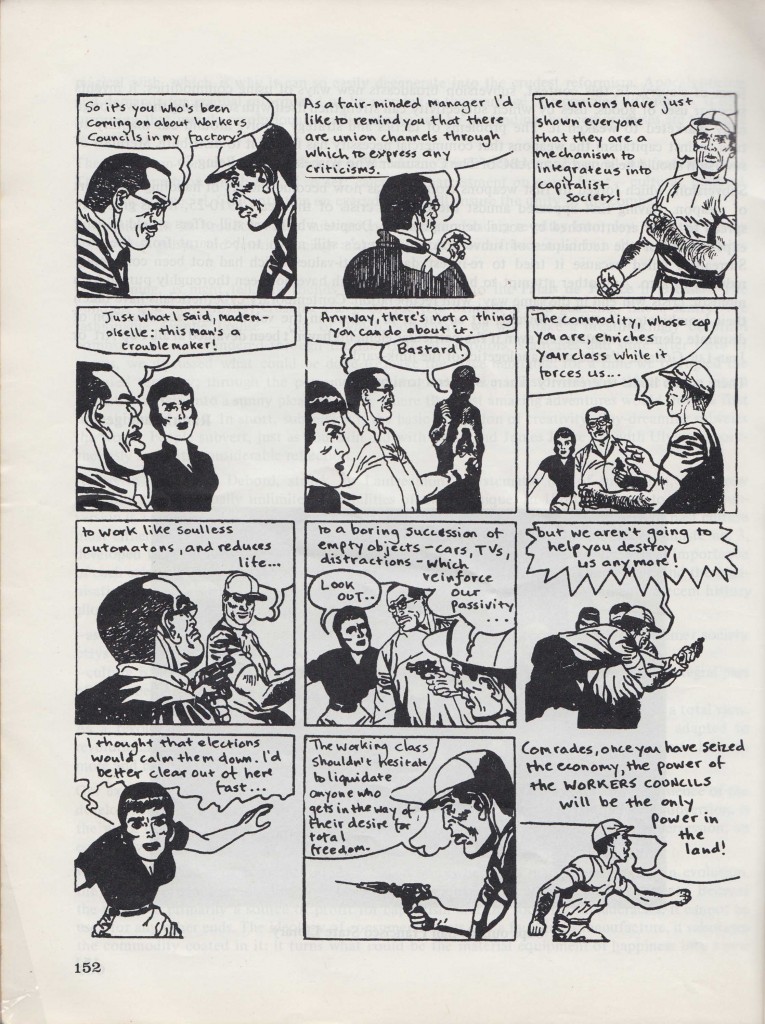 Jack Kirby inspired Situationist comic?

Dear Rob,

my name is Derek and I'd like to tell you how much I enjoy reading your daily blog via the JK Museum website, like many others I have been a Kirby fan from an early age (since around 1964 in my case -reading British reprint editions and original US copies when I could find them).

I have also been interested in the Student uprisings of the latter 60's for some time too, mostly the French version as they were so creative with their creative grafitti, posters and even 'detourned' comic strips which they used to pass out on Campus and at demo's etc. The particular group that were most prolific at this were the French Situationists who actively encouraged the re-lettering comic book balloons as a form of revolutionary praxis.

Anyway, coming to the point in mind, attached is one of the French comics from that period (translation by Chris Grey from his 1973 Leaving the 20th Century book), the similarity to Kirby is immediately apparent, even though someone has redrawn the figures and probably re-positioned them in some cases, my question for you is, can you or any of your deep Kirbyfile acquaintances possibly identify the comic story used in this montage? -I know its a long shot but you never know!

Kind regards and I look forward to your future posts as always.

Derek H.

Ps, also attached is another of the comics, this time with borrowed art by Milton Caniff.
Thanks for the email. If anyone out there chimes in and knows the source for the image at the top of the page, I'll post it here.
Interesting example of someone using comic art for political purposes. I'm not a Caniff expert, but the female face in panel 10 of the first scan looks a little like his style to me, so maybe Caniff was the influence for both comics? Thanks for sending this in: I enjoy seeing other people taking comics and changing them into something different.
Jack didn't do a lot of straight politcal stuff. Here's a rare example of Kirby doing his take on history: "46 Hours and 36 Minutes in the Life of Jack Ruby." Esquire Magazine, New York, New York, USA: Esquire Publications, May 1967 (402), pp 80-83. Inks by Stone. Scans from the Kirby Museum site.