This week HiLobrow is running an article called "Btoom! Kirby vs. Lee" where I talk a little bit about the Kirby/Lee collaboration by looking closely at a single piece of Kirby/Sinnott original artwork. Here is the introduction:
06.27.2011
Btoom! Kirby vs. Lee (intro)
http://hilobrow.com/2011/06/27/btoom-kirby-vs-lee-intro/
Here is the first episode:
http://hilobrow.com/2011/06/28/btoom-kirby-vs-lee-1/
Here is a scan of the whole page I discussed: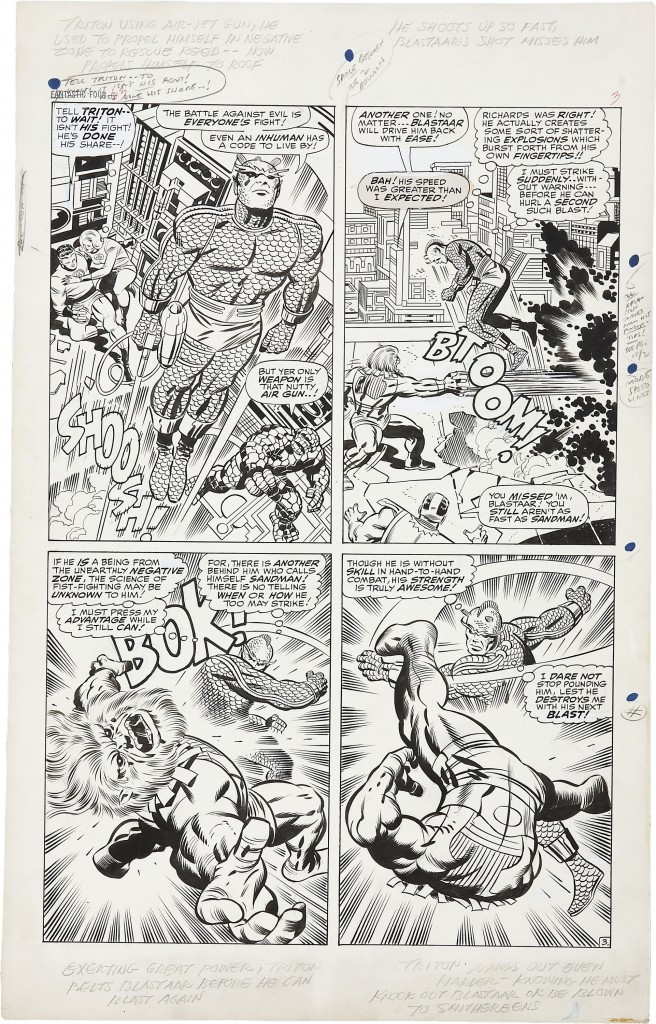 I encourage you to check out HiLobrow. They have a great series called "Kirb Your Entusiasm" featuring a  series of 25 posts, by 25 authors, each analyzing a single panel from a Jack Kirby-drawn comic book.
Time Magazine voted HiLobrow one of the "best blogs of 2010." Here is an excerpt from the Time article: "There seem to be few boundaries as to where HiLobrow's conversations can go, but that's a big part of its charm. It is a potpourri of intellectualism, culture trends, unexpected artistic creations and out-of-the-box personalities."
Sounds a lot like Jack's imagination, so it's an honor to have the article on HiLobrow. Special thanks to editor Joshua Glenn for his work on the piece. There's a lot of other great content on the HiLobrow site, so please check it out.