Thanks to Superhero Legacy for this comment on The Incredible Hulk
Gotta love the original Hulk artwork…this is what started the legacy of Hulk…
I'm also a huge fan of Jack's artwork on those pivotal first several issues of the Incredible Hulk. Here is some artwork from Incredible Hulk# 5 (Jan 1963), Kirby/Ayers. Terrific splash page.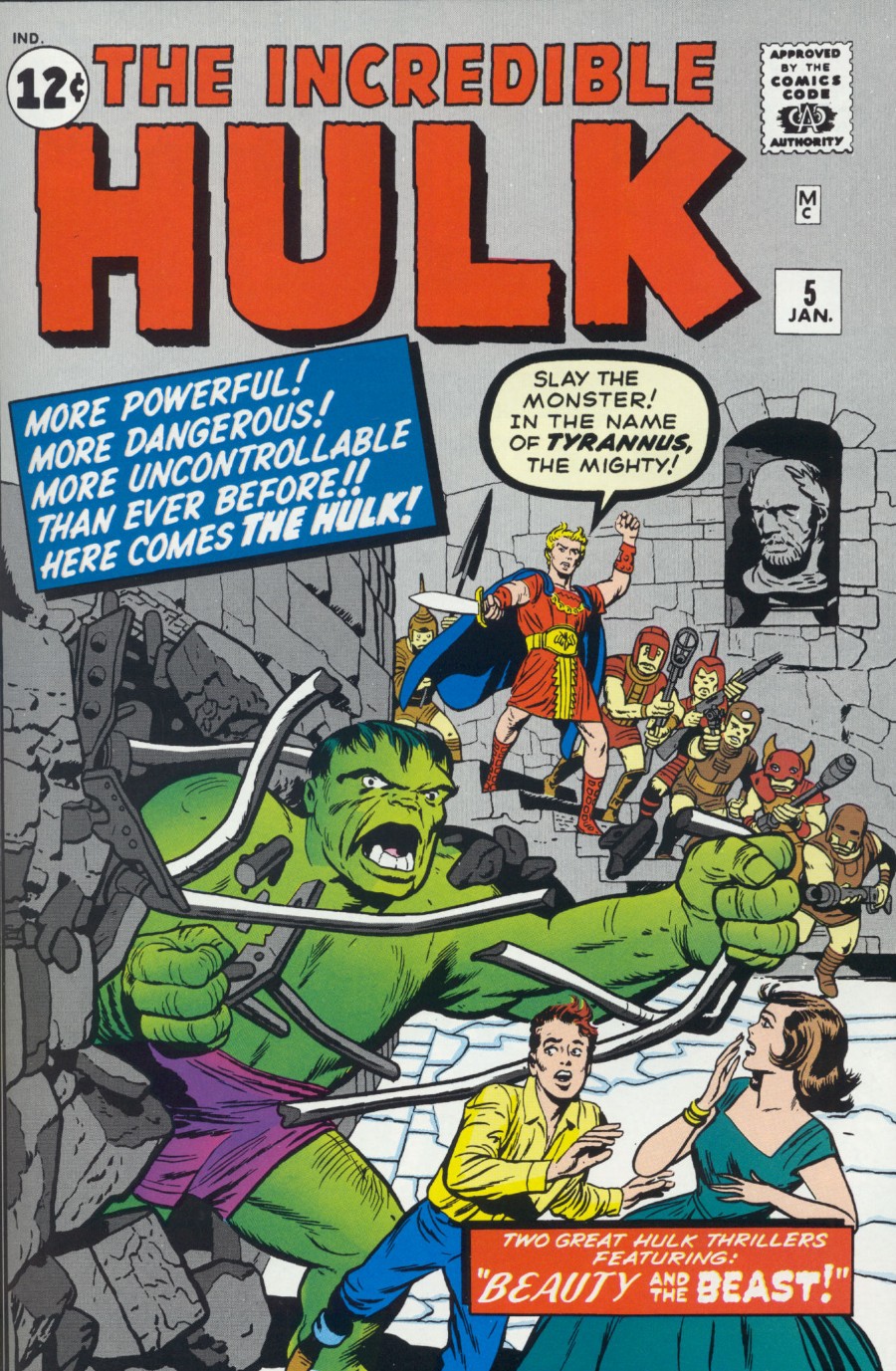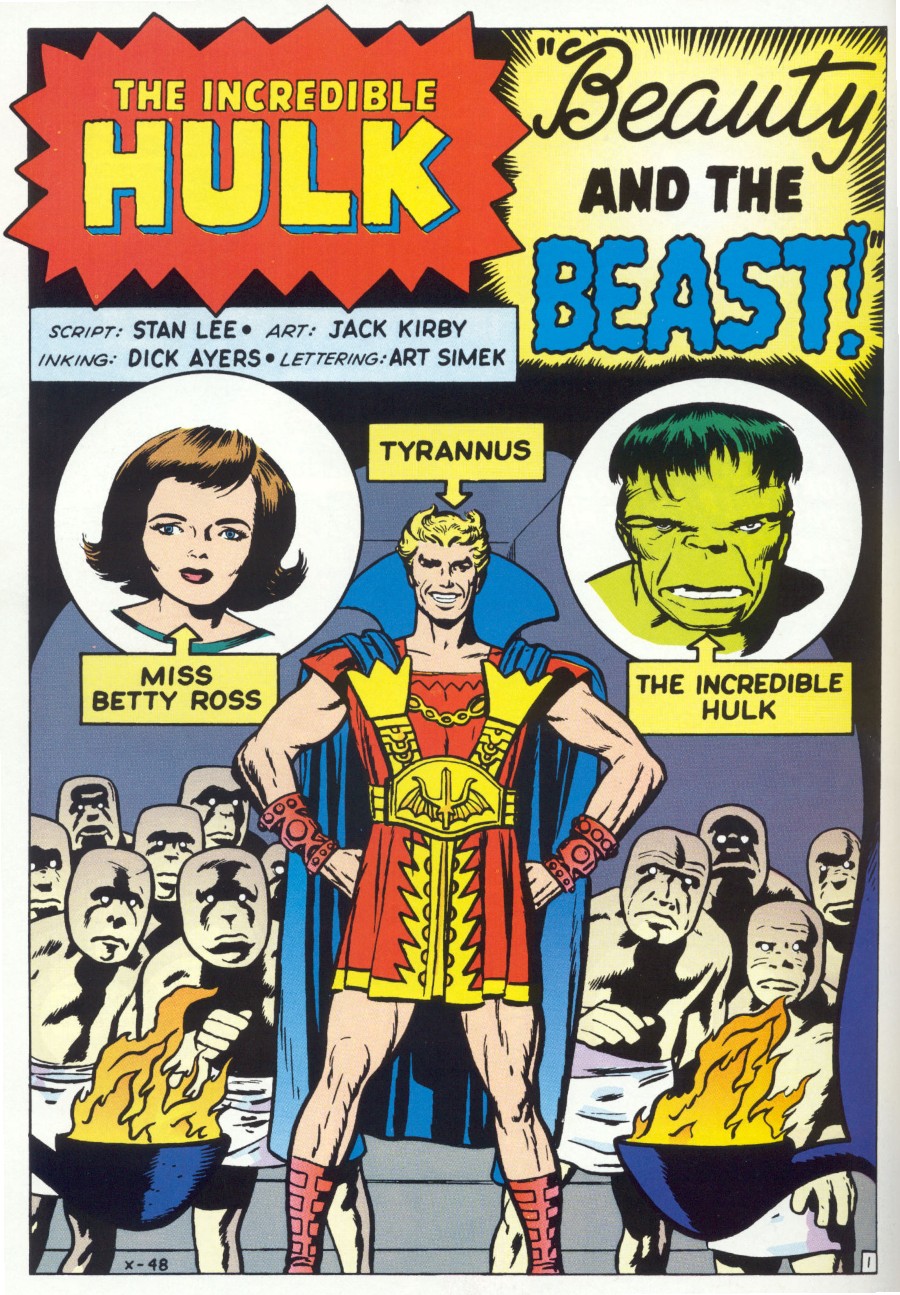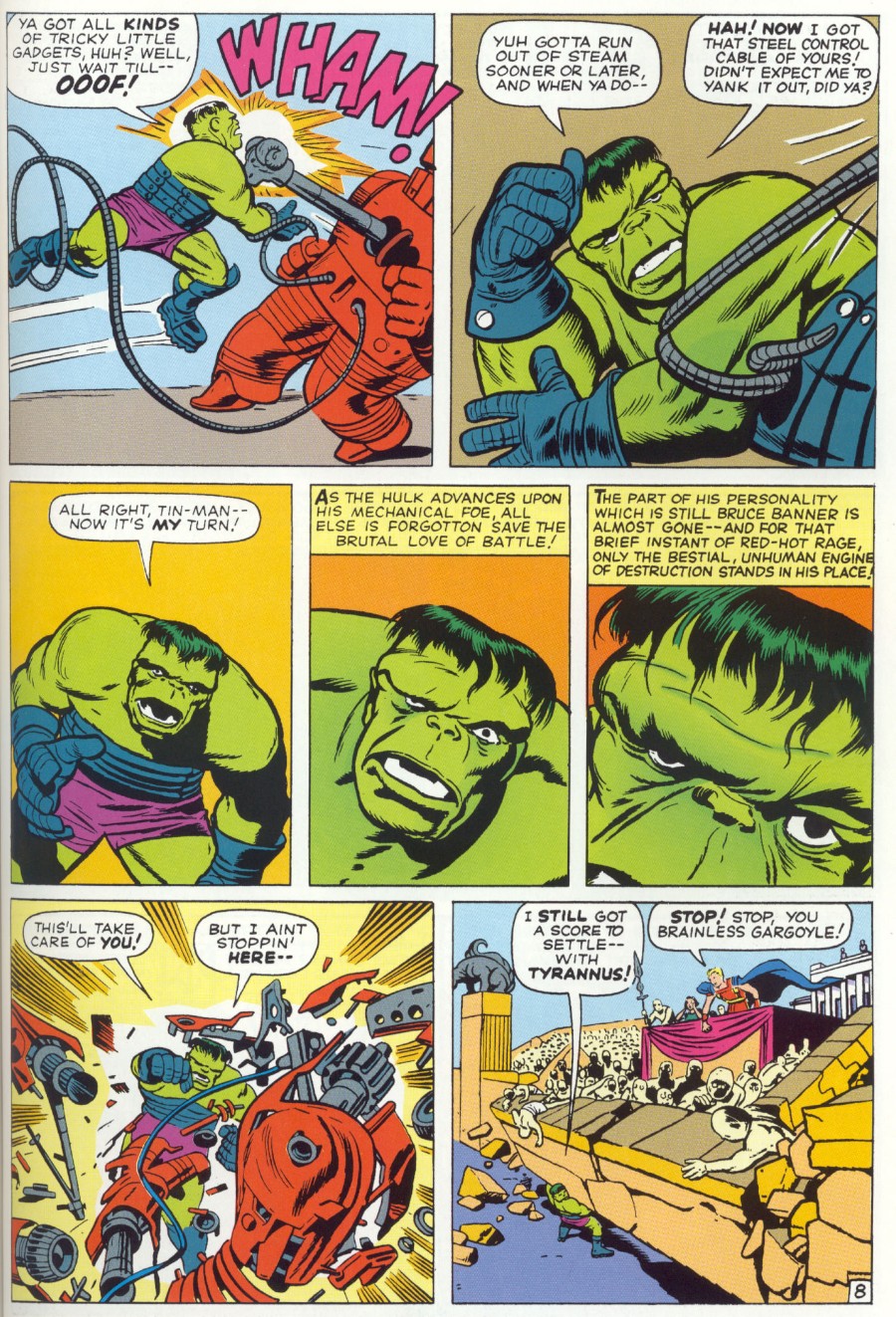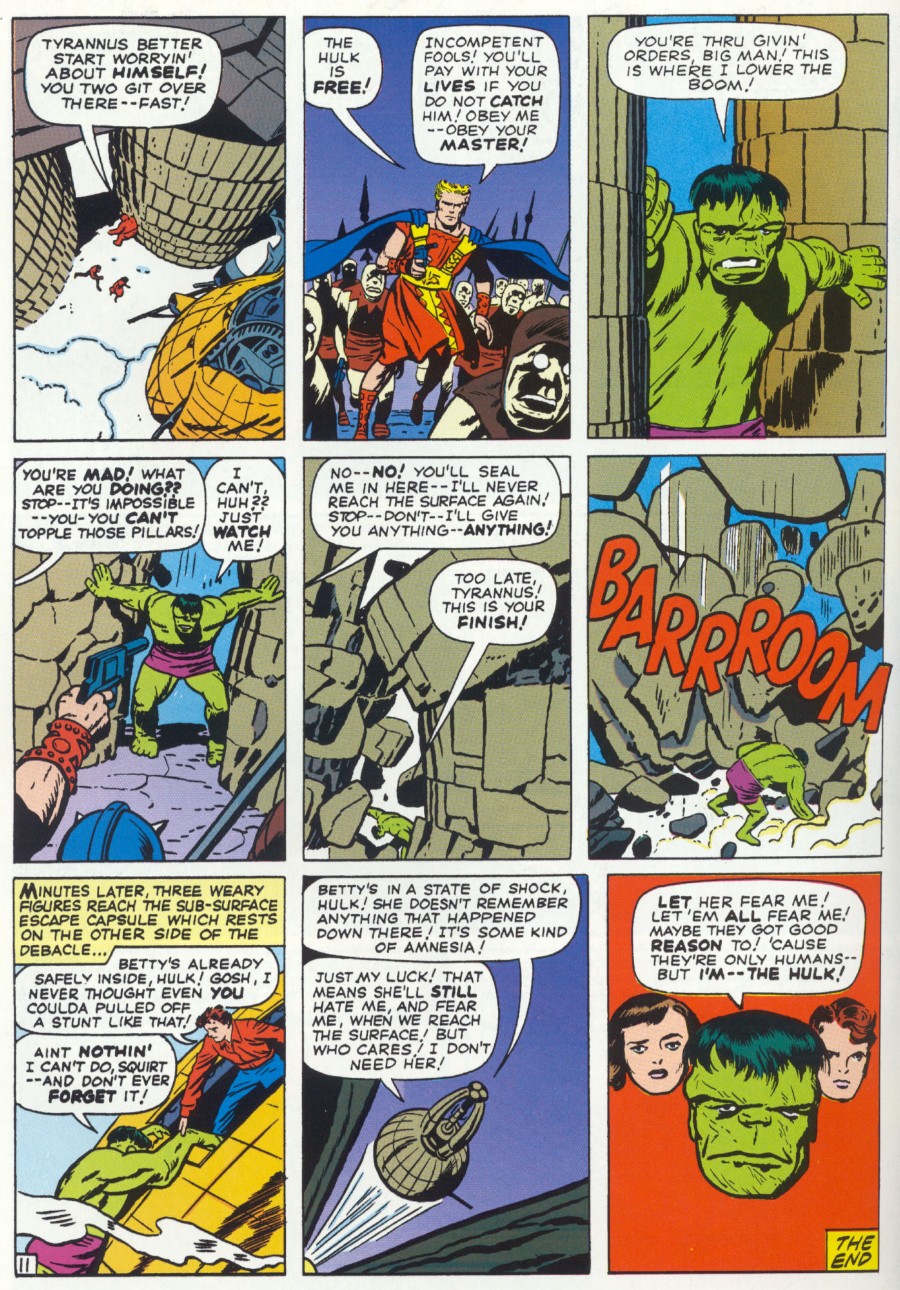 I think Dick Ayers is really underrated for his work on this series — I believe he played a huge role in determining the look of the Hulk character early on. Especially compare Dick's inks above to Ditko's work below  in Incredible Hulk# 2 (Jul 1962). Ditko puts a lot more linework on the face of the Hulk character, especially underneath the eyes.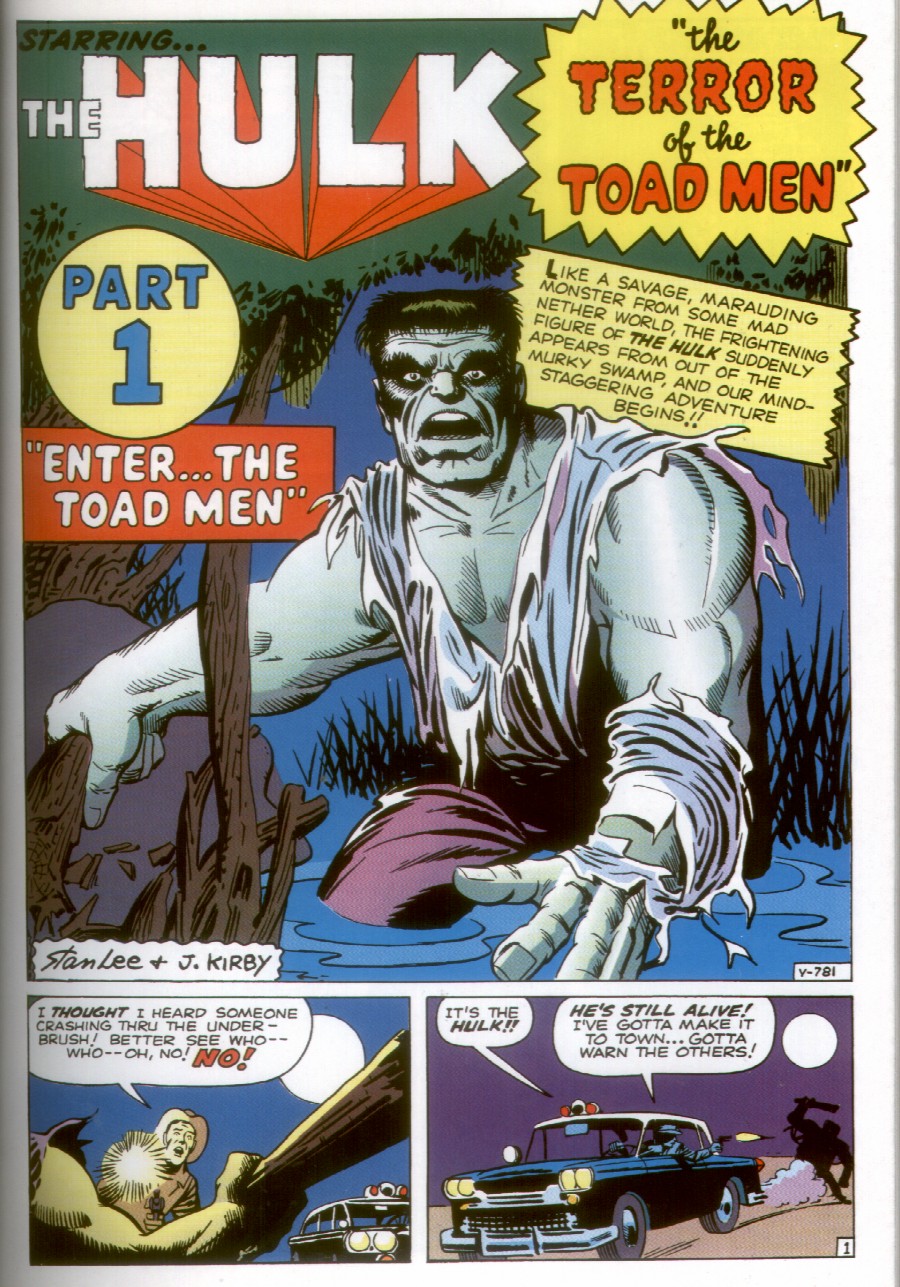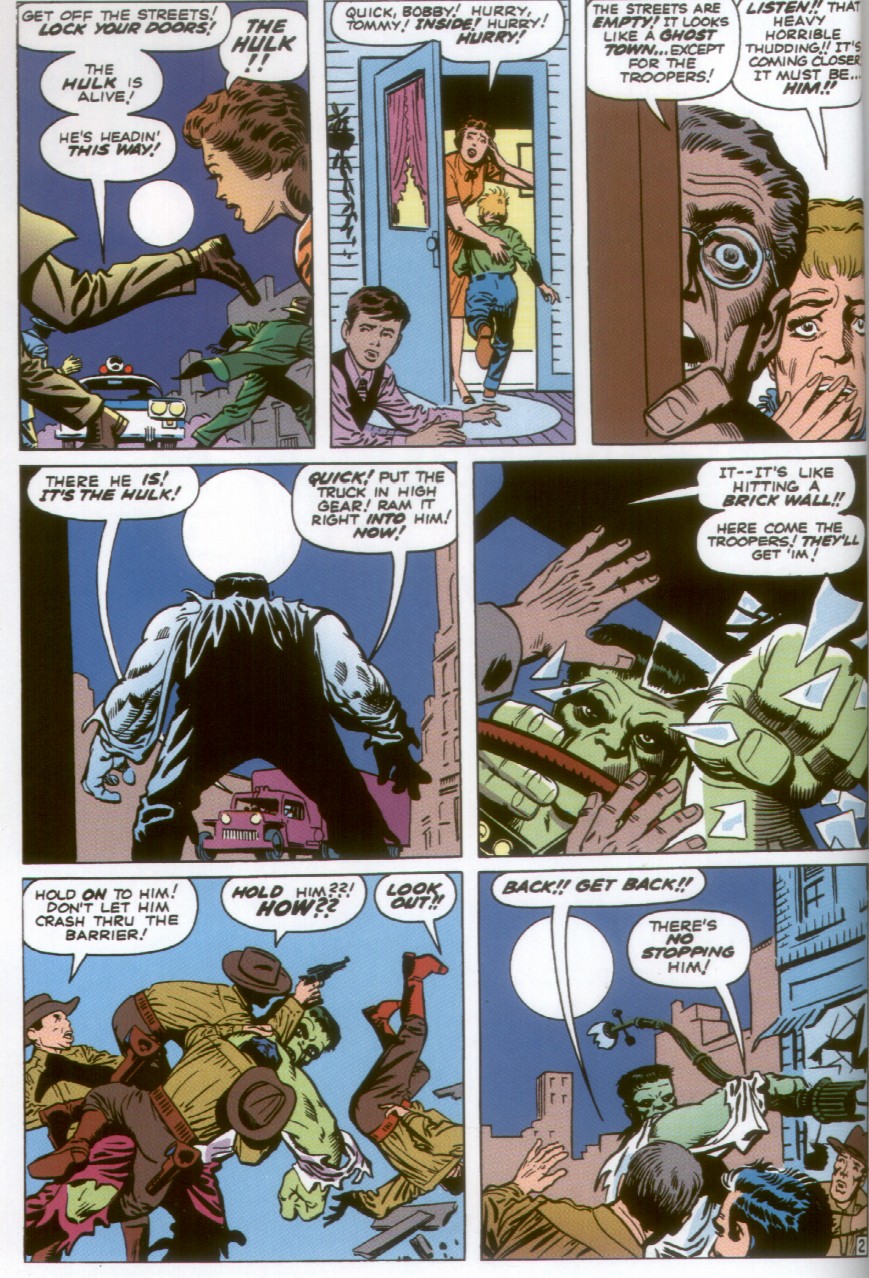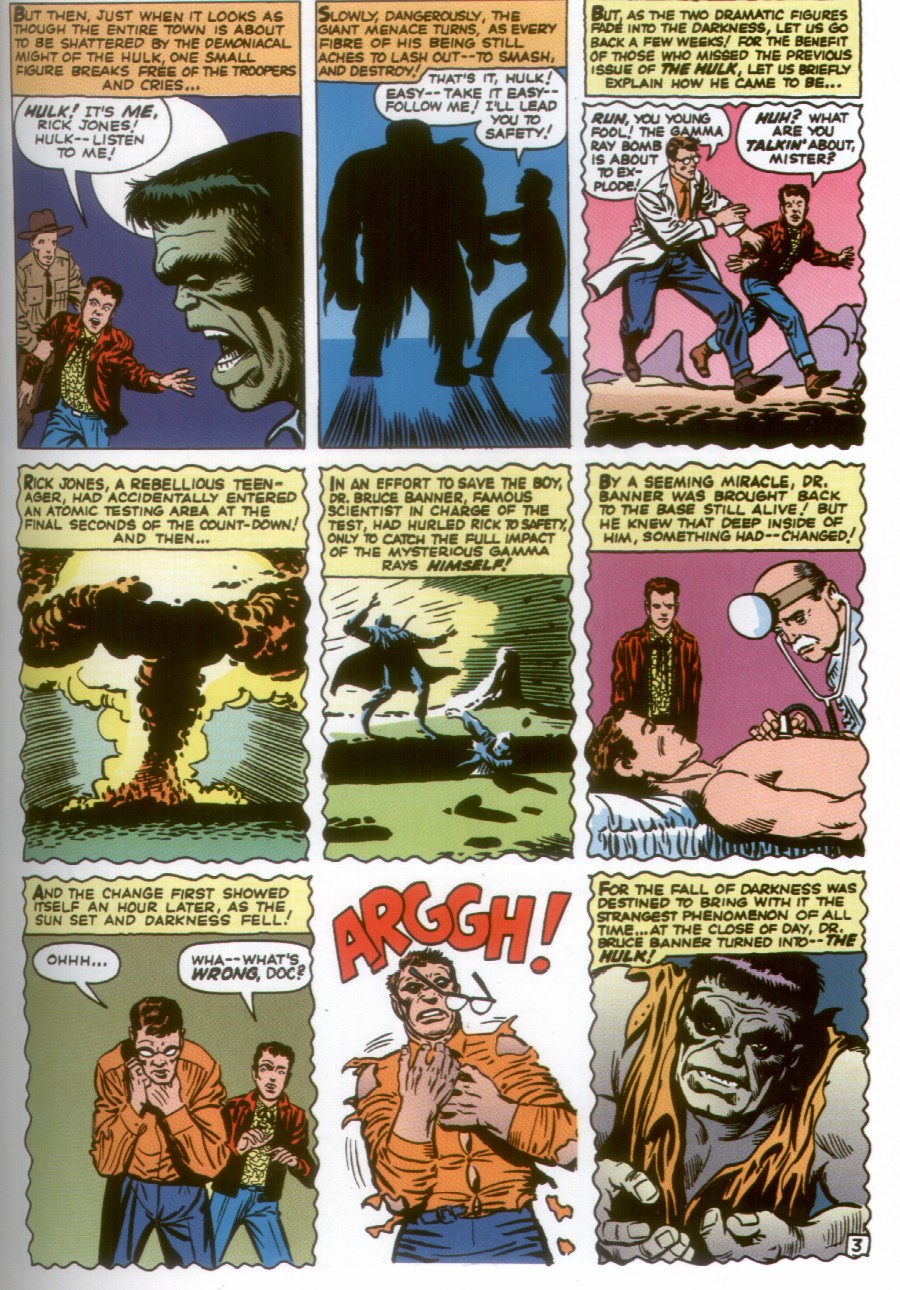 Ditko's interpretation of Jack's pencils with the additional shading makes the Hulk look mysterious — like a character in Ditko's famous monster work — whereas Ayers' version is slick and more traditionally "superheroic" in terms of being delineated in a straightforward, no-nonsense style. Interesting to see the Hulk visually transitioning from a typical Kirby/Ditko monster into the more modern Kirby/Ayers superhero.
I can only imagine how the character would have evolved if Jack had worked on the Hulk for 100-or-so issues as he did on Fantastic Four, Captain America, and Thor.