Thanks to Frank for sending in this email:
I've attached covers of FF 40. The printed version from Marvel Masterworks and the scan from WiK. Unless the art restoration from the Masterworks is the problem, that scan may not be the original cover that saw print. I have circled areas on both pieces that differ one from the other. On the printed cover the face of Sue is definitely in the style Vince Colletta would ink a female face, not so much on the scanned copy. What do you think?
(1) Original art scan:

(2) Masterworks scan: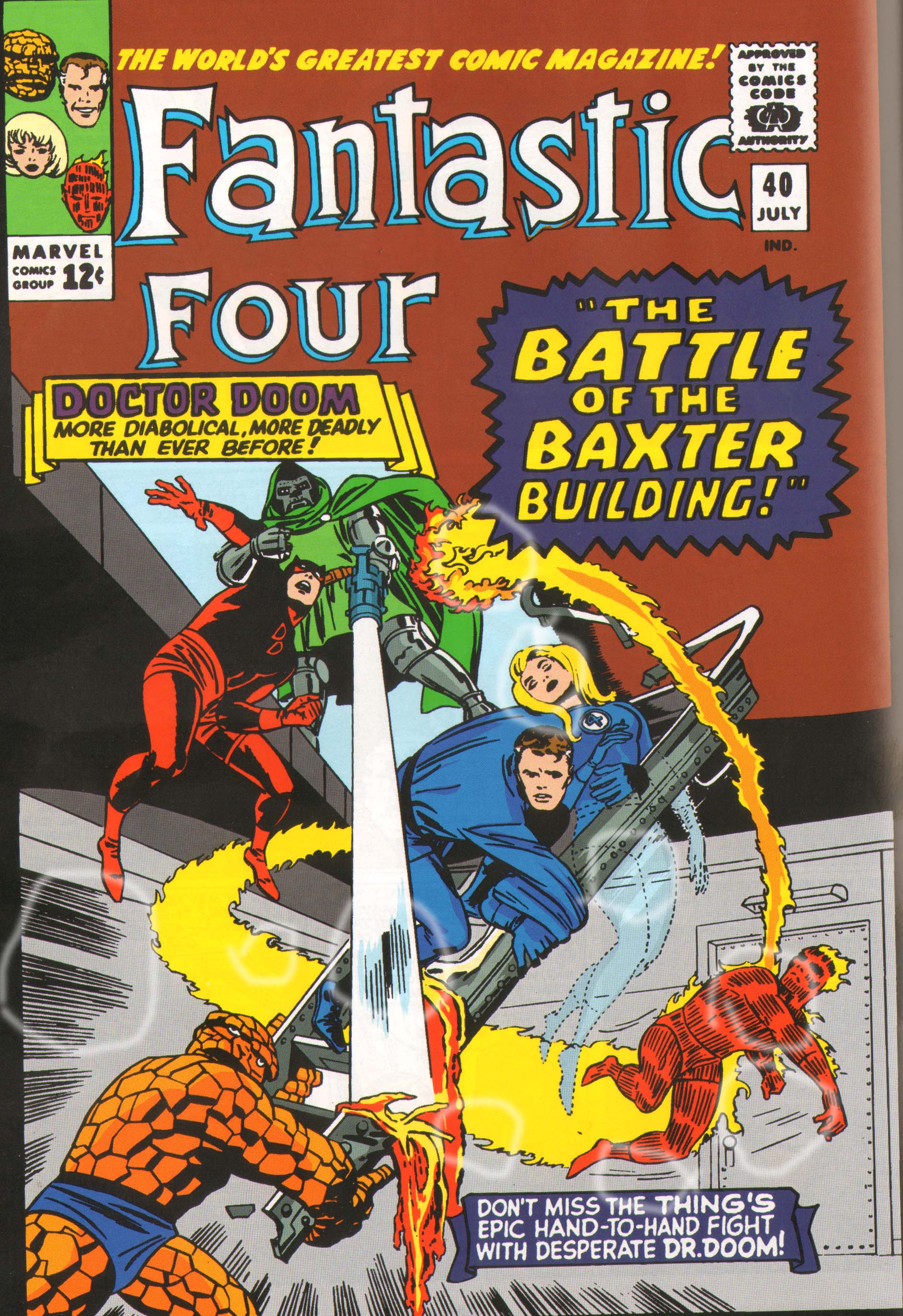 (3) Published cover: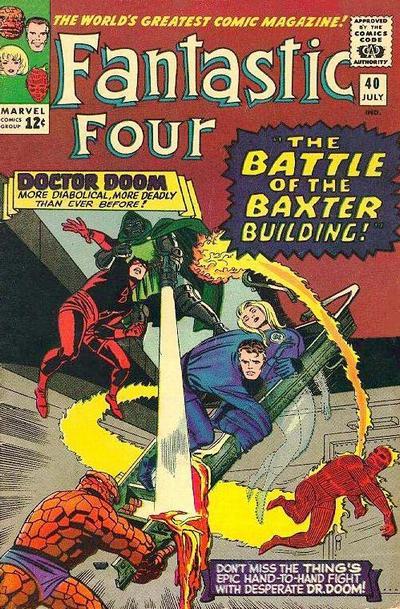 I also posted a small scan of the original printed cover below the two scans Frank sent in.
Looking at the original published image at the bottom of this post, and comparing something like the lines underneath the torch's arm, it looks like that cover was made directly from the original art.
My guess is that the Masterworks reprint cover is based on a stat, so there might have been some loss of detail, and someone may have tweaked the image somewhat because of that.