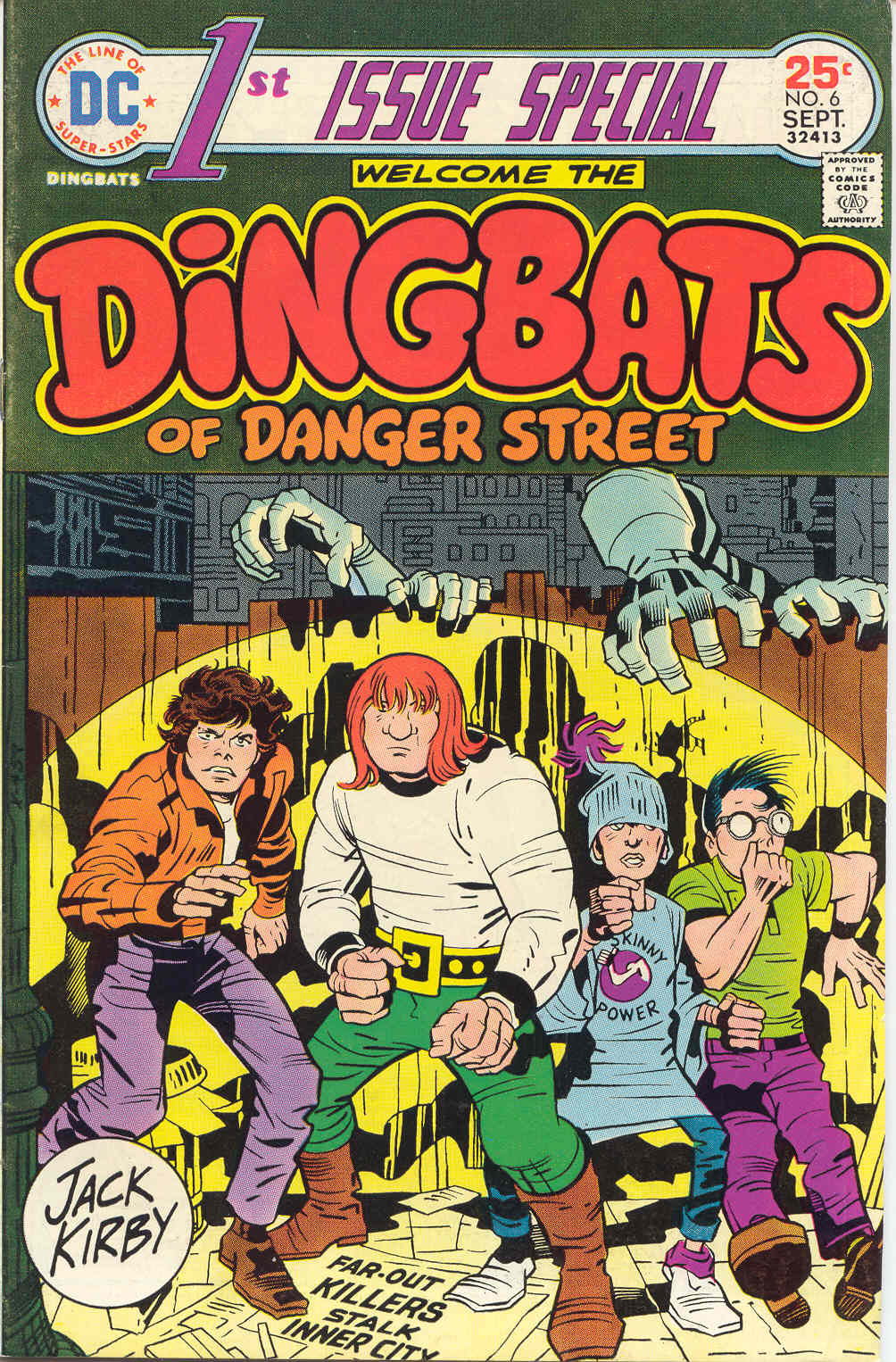 One of Jack's more bizarre creations, his version of a 1970s kid gang, The Dingbats of Danger Street, from First Issue Special # 6 (Sep 1975).
Here is a photocopy of Jack's uninked pencils of the cover.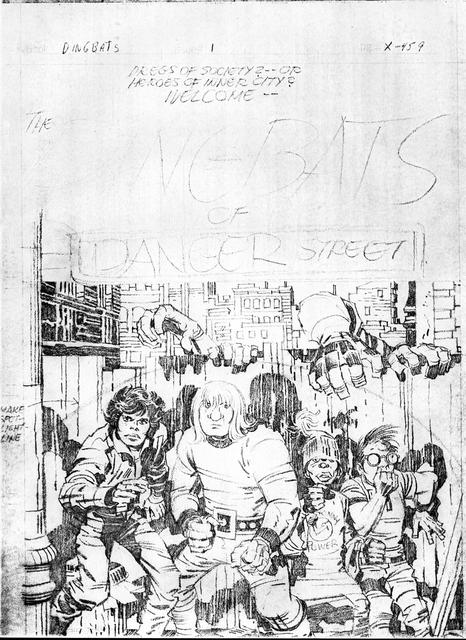 Jack's text at the top of the page says: "Dregs of society? — Or heroes of inner city? Welcome — the Dingbats of Danger Street." I assume it was Mike Royer's decision what to include or not include in the inking phase. Note also "Danger Street" was originally written on a street sign. Other than those minor technical details, Royer is still very faithful to Jack's original design.
Jack's note on the left side of the page says: "Make spotlight line."