Original artwork from Tales of Suspense # 78 (Jun 1966). Kirby/Giacoia.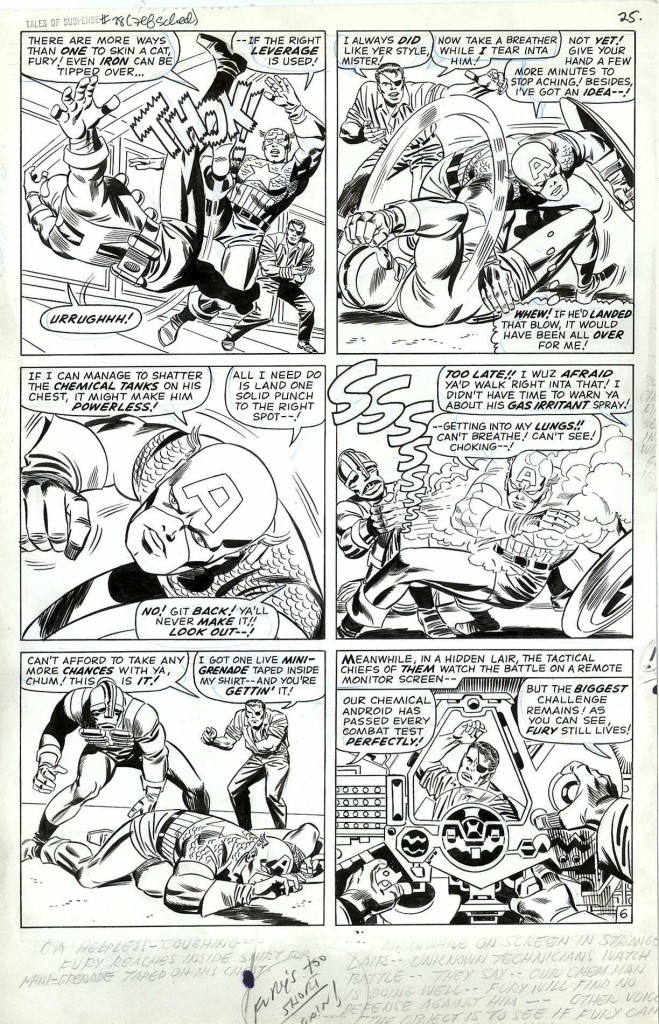 Jack's notes to Stan Lee: "CA helpless – coughing – Fury reaches inside shirt for mini-grenade taped on his chest." Lee's note to John Romita (on the right): "Fury's too short again!"

Kirby's notes to Lee: "Lair — unknown technicians watch battle — they say –one chem man is doing well — Fury will find a defense against him — other voice — the object is to see if Fury can lick him."

The published page.