I promise not to torture you with my Gimp experiments, but I also thought it would be fun to color Jack's WW II self-portrait. This took about 15 minutes.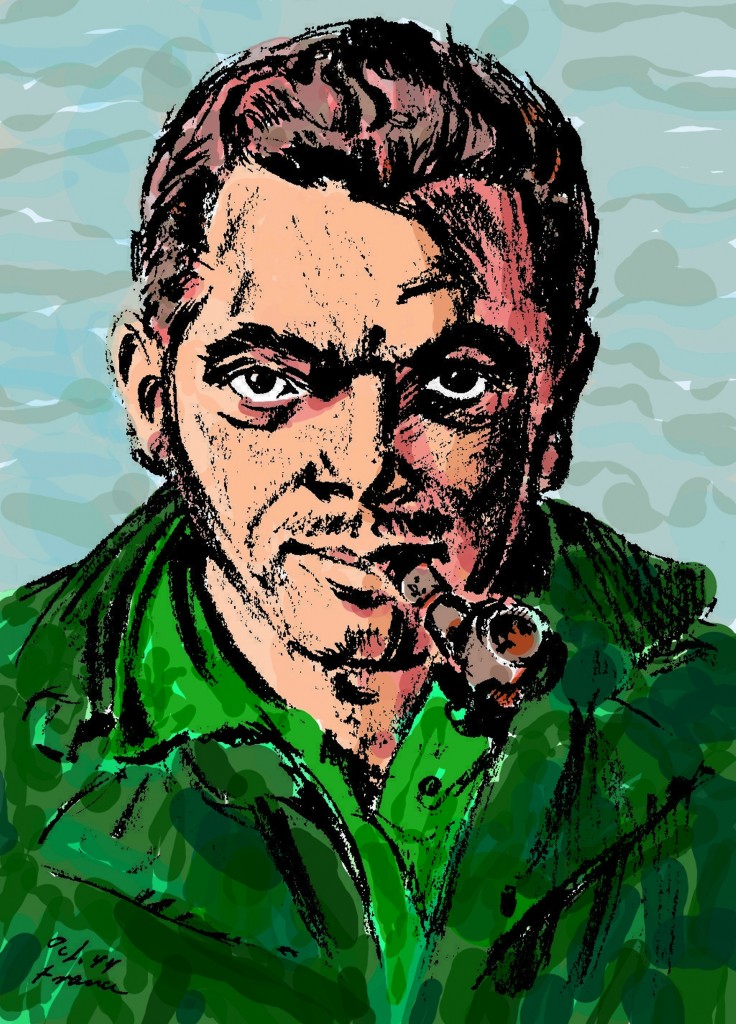 The scan if from Ray Wyman's Art of Jack Kirby book. I'm sure the original of this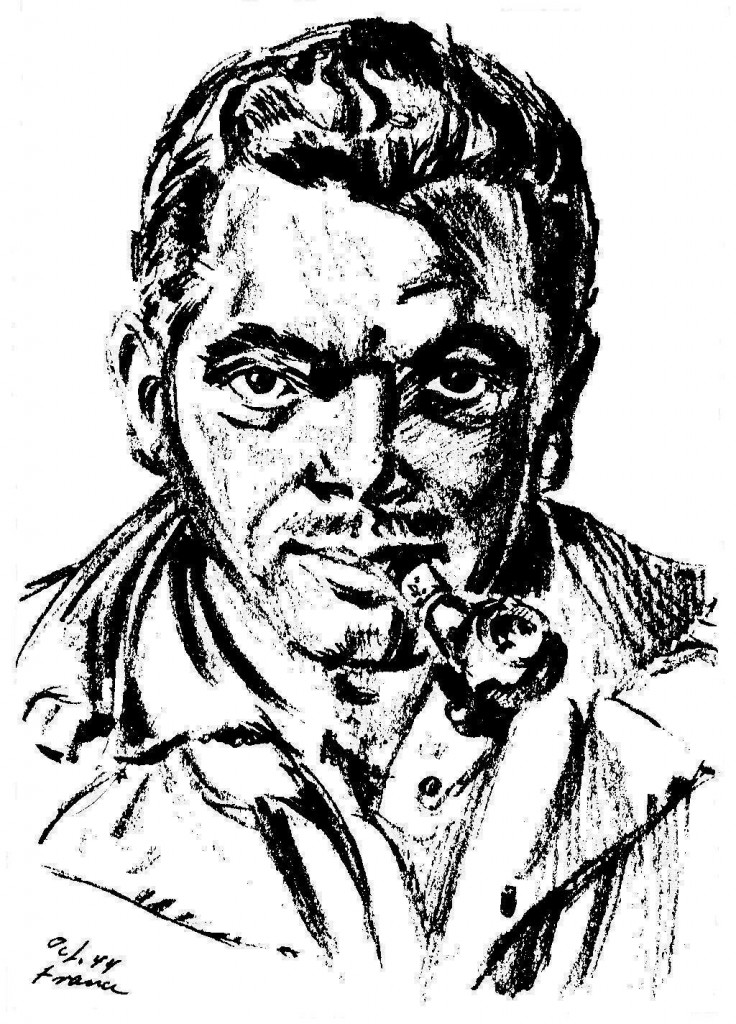 piece must be located somewhere — hopefully with Jack's family — I'd love to see a scan of the actual original artwork. I assume it would be yellowed with age as opposed to the cleaned-up scan in the Wyman book.