Here is an item Kenn Thomas sent in.
This from Heritage Auctions:
Jack Kirby's lost Golden Age cover? That's what many have said about KO Komics #1, a 1945 comic from an obscure publisher, Gerona, featuring a punch-swinging, oversized hero with a winged helmet. Kirby scholar Tom Morehouse believes this might have been an unfinished cover or model sheet sketch that another DC staffer completed and then sold to the Jason Comic Art shop (the art is signed "JCA"). It could have been simply a "swipe" of a Kirby character, the Guardian (from Star Spangled Comics), done by an unknown artist. The jury's still out on this one — what do you think?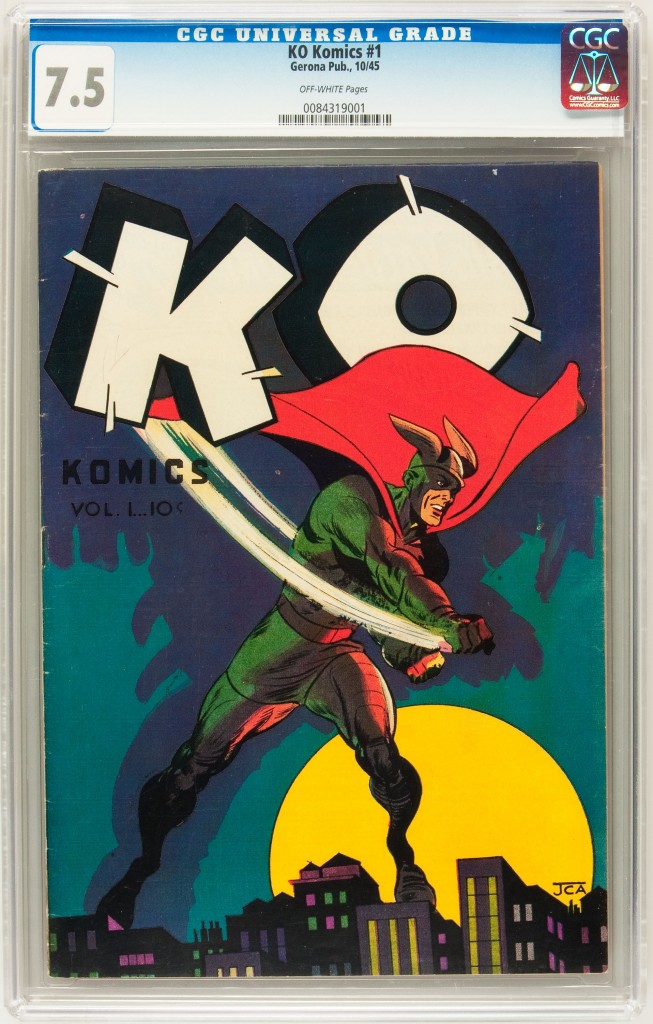 I'm by no means an expert on 1940s comics, but if I had to guess I'd say this looks like another artist swiping some elements from a previous Kirby composition and combining that with other elements of popular superhero genre artwork of that era.
Here's a scan of the Mercury splash from Red Raven Comics# 1 (Aug 1940). Cover by Jack Kirby, inks attributed to Joe Simon, featuring a Kirby character with a winged head gear.