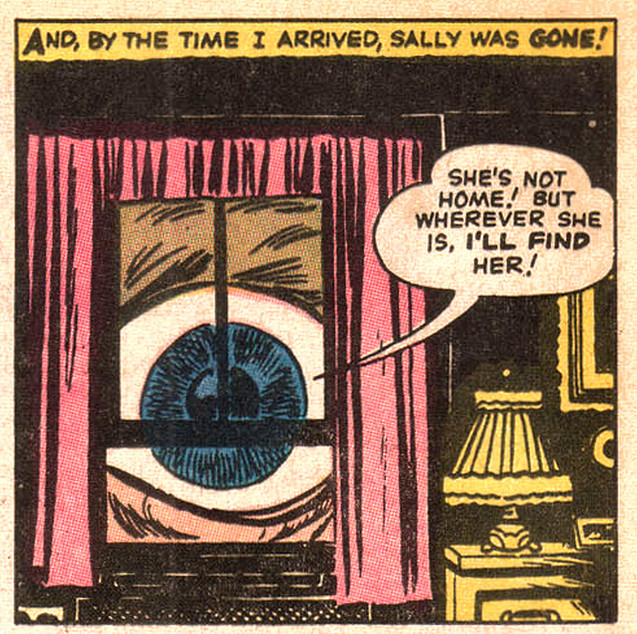 Art from Where Creatures Roam # 1 (Jul 1970). The story originally appeared in Journey into Mystery # 65 (Feb 1961). Kirby/Ayers art.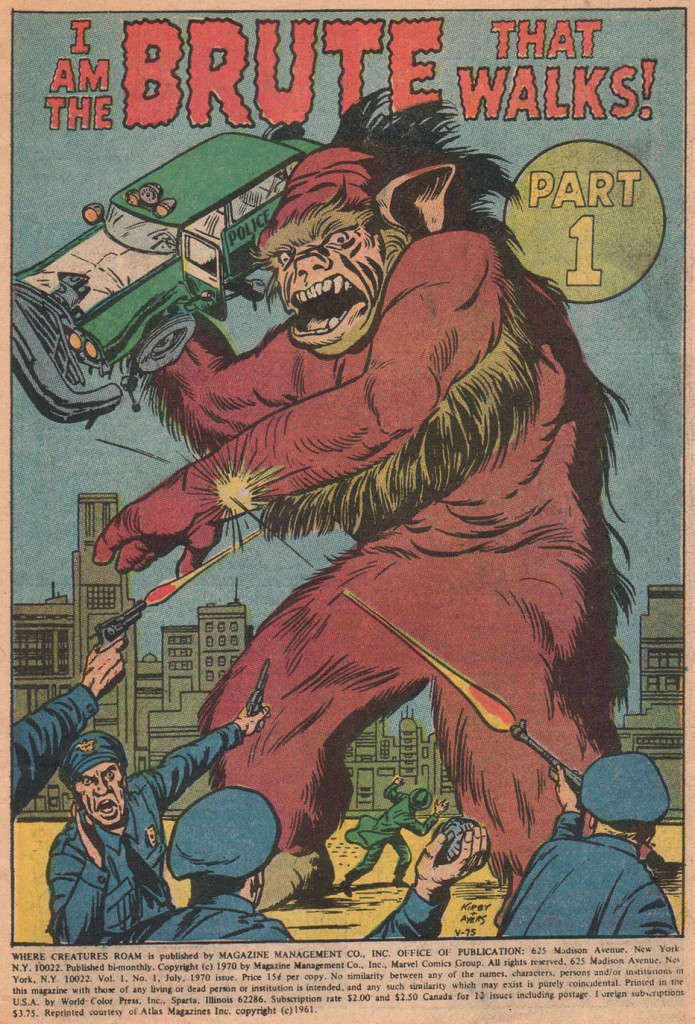 Great early example of a Kirby transformation scene, similar to the sequences he would make so famous in his Incredible Hulk stories. Cinematically, panels 3 – 5 read much more like a continuous camera shot because they are together in a horizontal sequence and there is very little change in the overall composition.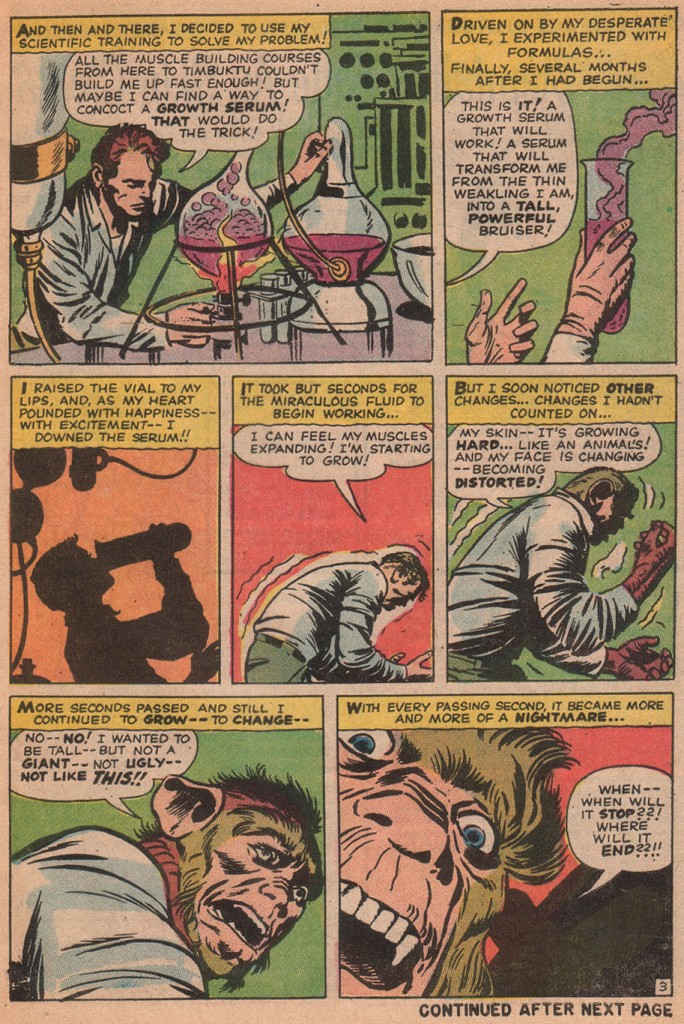 One more great page from the story. Brilliant panel of the gigantic eyball peering through the window.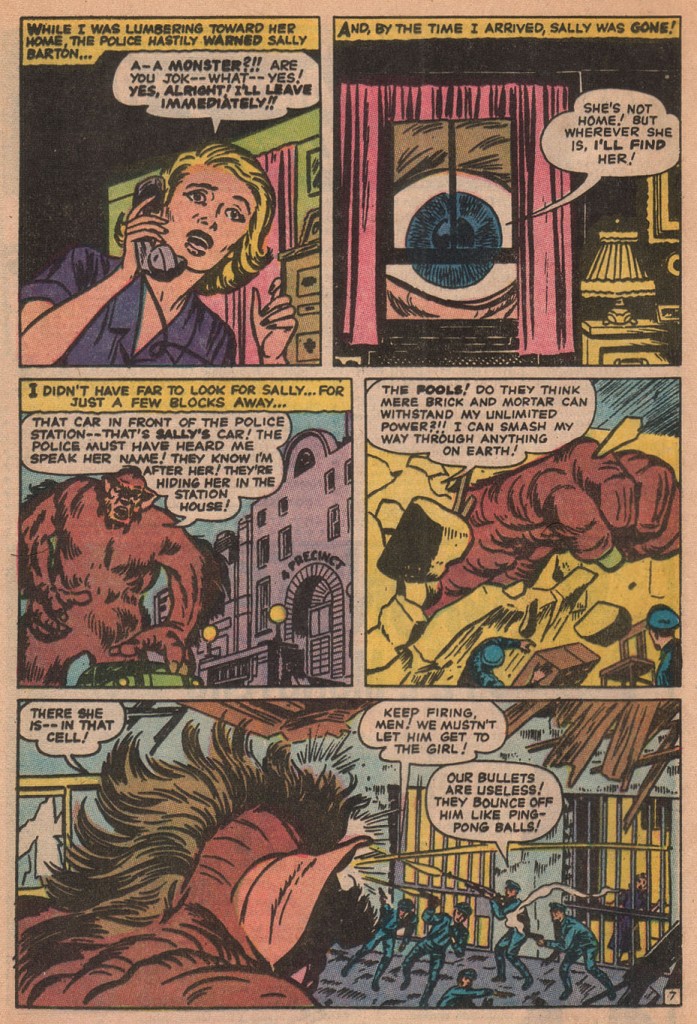 Jack never seemed to run out of ideas when it came to drawing monsters. The ears on this creature resemble those of a bat.