Recently I posted this image from Jack's Black Panther comic and mentioned that I thought it might be a nice piece of Kirby artwork to color. Thanks to Edmund Bagwell for sending in his work on the piece which I posted below the original art scan.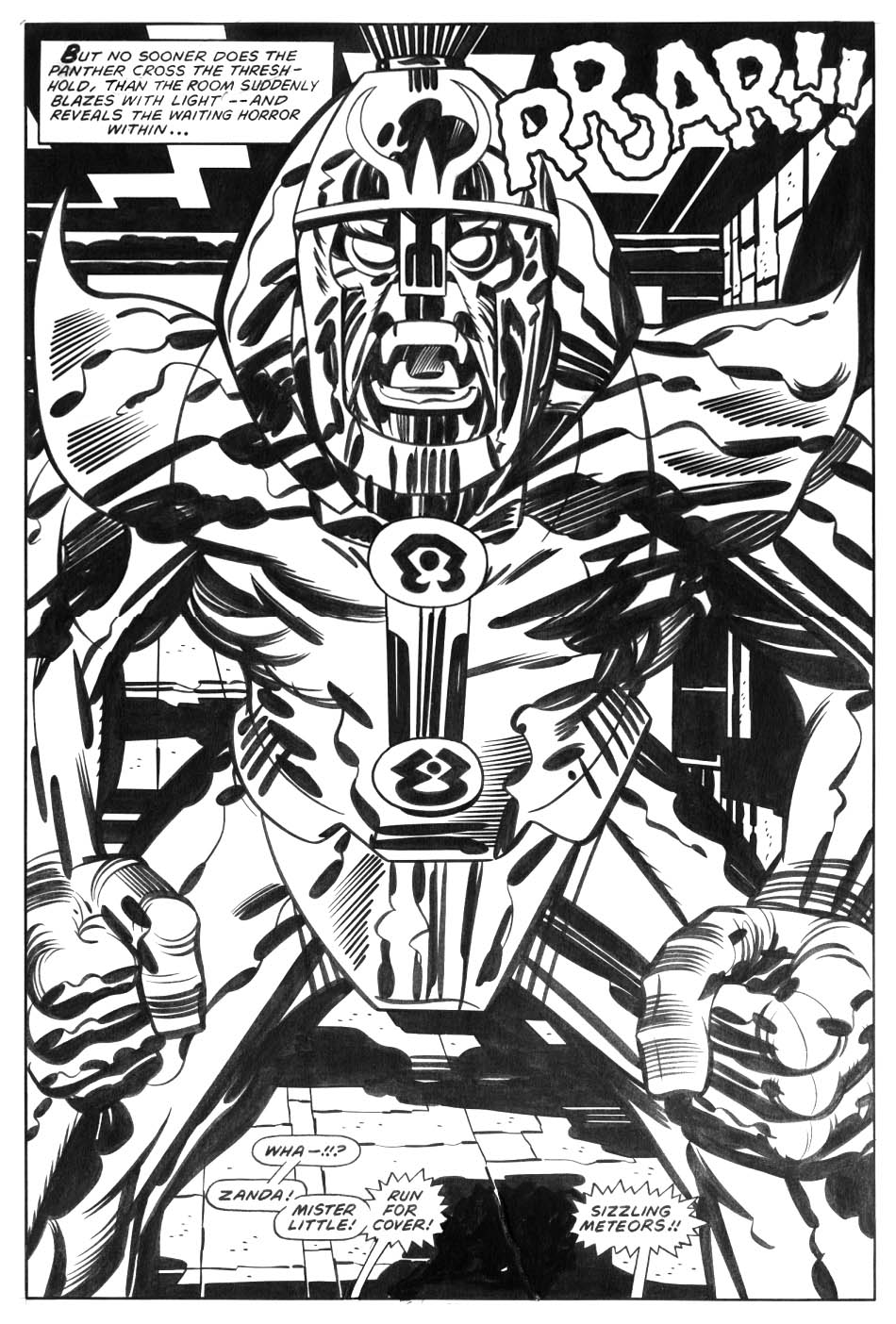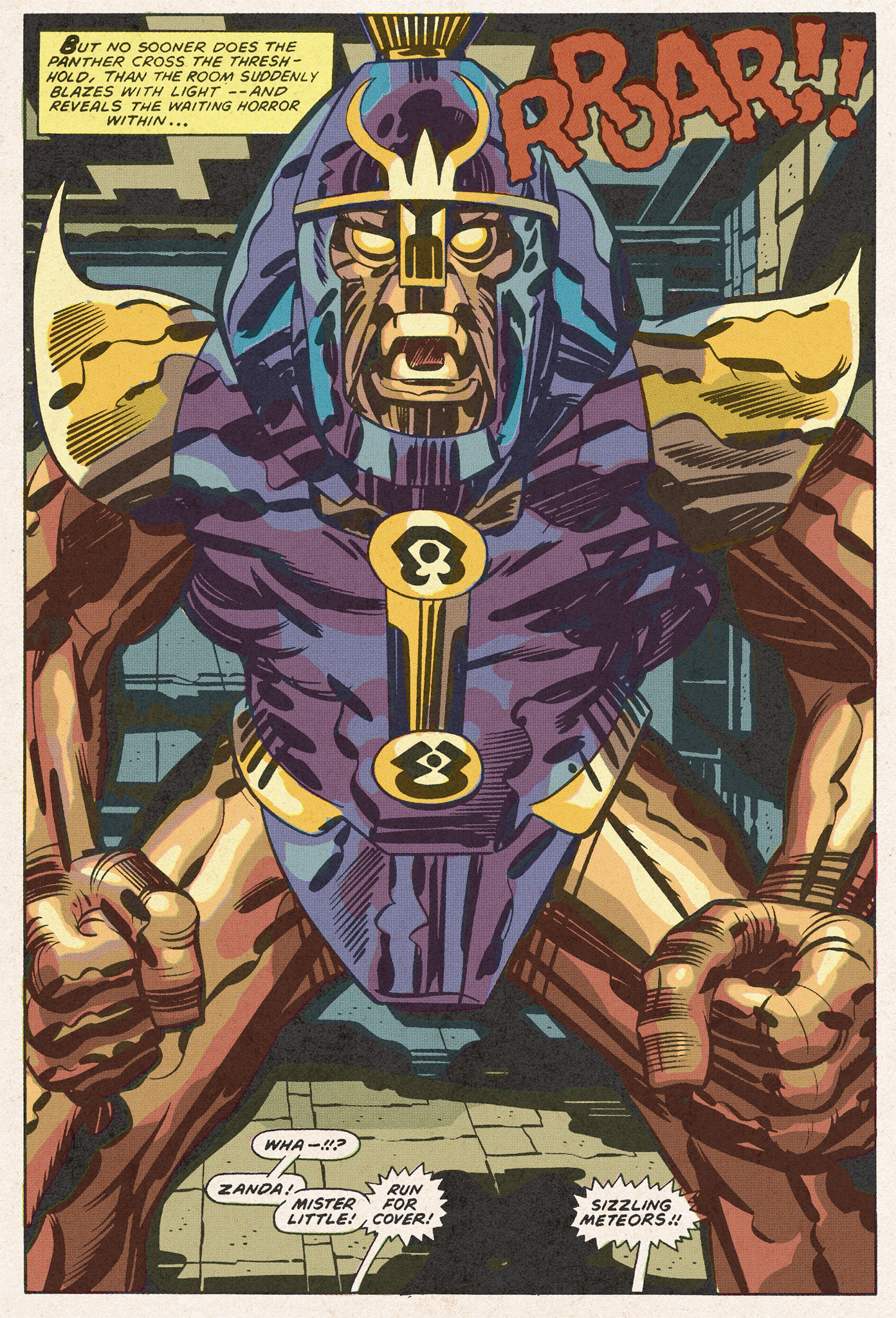 Great job, Edmund. I love it! I especially like the way the arms and legs look like shimmering copper. You followed the lines of Jack's composition nicely, emphasizing the flowing Kirby/Royer design, while also using various shades of color to give the piece a three-dimensional quality. Thanks for sharing this with us. You can check out Edmund's weblog here: Four Colours Good
http://fourcoloursgood.blogspot.com/
For me, I think this sort of thing is great — it's a wonderful way for contemporary artists to interact with Jack's artwork — digitally collaborating with Jack in a way I don't think is destructive or disrespectful to the original work.
I used to have photoshop but my old computer crashed so I lost that program. I never mastered photoshop-coloring to the point where I could achieve some of the effects Edmund did in his work above anyway. Recently I started working on some new comics, and I had to color them the old-fashioned way: watercolors with a few touch-ups using a standard Paint program.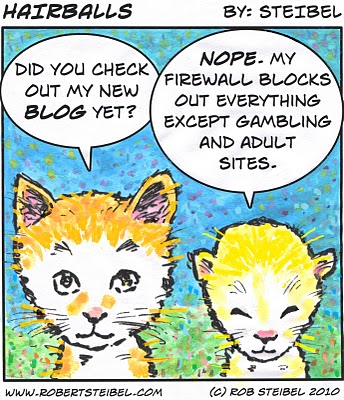 I felt like I was living in the stone age using an actual brush dipped in paint when everybody else is doing so much great digital coloring. If anyone else out there wants to take a piece of Jack's artwork and color it, I'd love to see the results and share them here. I think it's a great way to keep Jack's work new, alive, and relevant. Thanks again to Edmund for taking the time to share his work with us. Great stuff.
Here are a couple Kirby-esque illustrations by Edmund that he posted on his weblog. Some of the best Kirby homage that still has it's own unique style that I've ever seen.