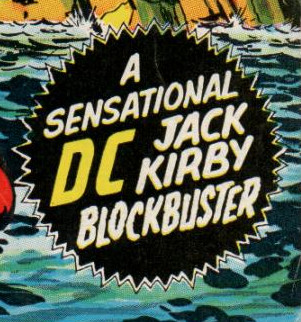 Here's a message from Andrew Wahl, editor of Comics Bronze Age.
Andrew Wahl: I've started a new series of reviews on Comics Bronze Age, looking at Kirby's run on Kamandi, the Last Boy on Earth. This week, I'm reviewing the first five issues. A second five will follow in January, with another five to follow each month until all 40 Kirby issues (and perhaps the rest of the series) have been reviewed. You can check them out here:
http://www.comicsbronzeage.com/?tag=title-kamandi-the-last-boy-on-earth
Cheers,
Andrew
Thanks for the info, Andrew. Looking forward to reading your reviews. In the meantime, here is some artwork from Kamandi # 1 (Oct 1972), Kirby/Royer, followed by some images from the Planet of the Apes film (1968) that inspired Jack's work here.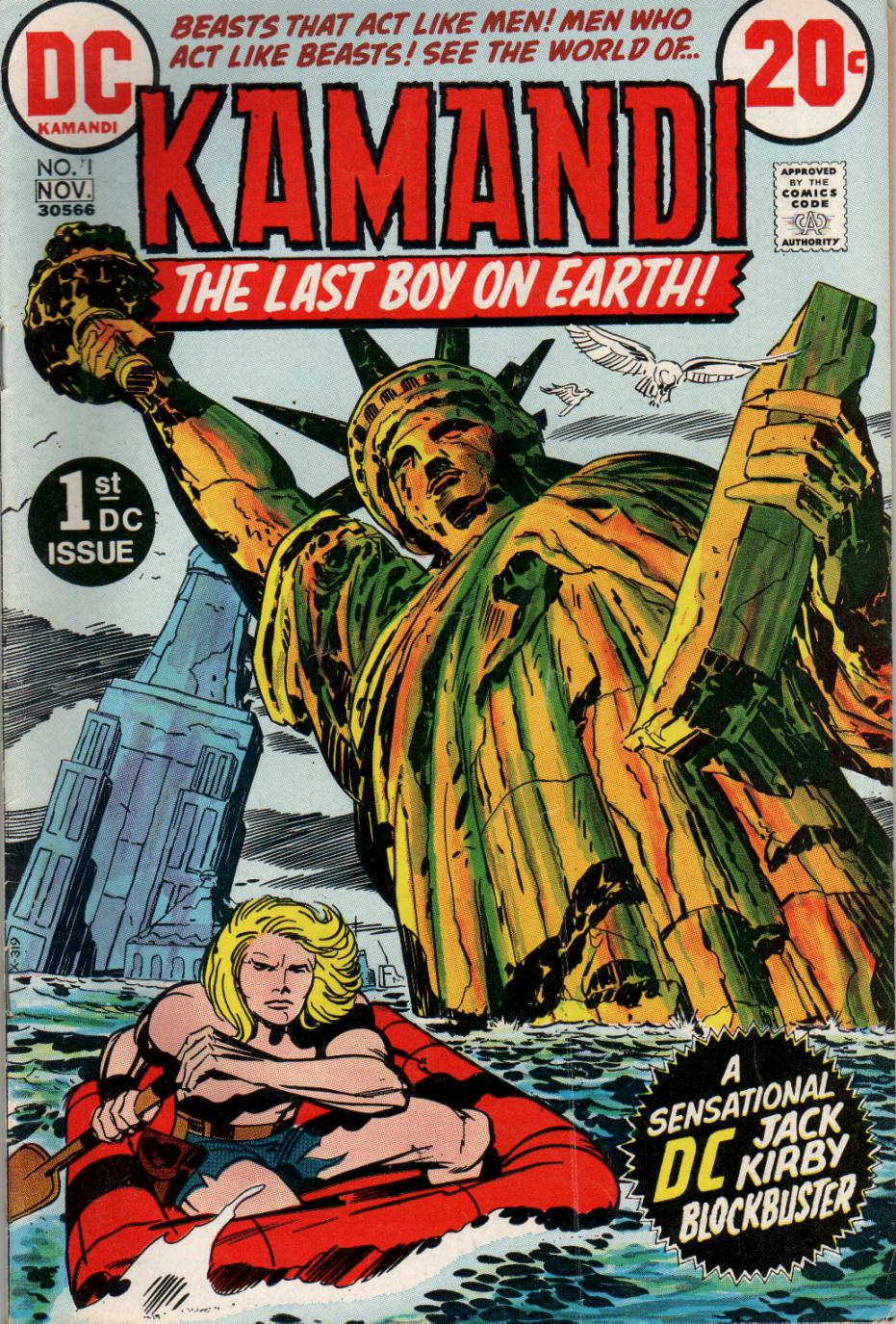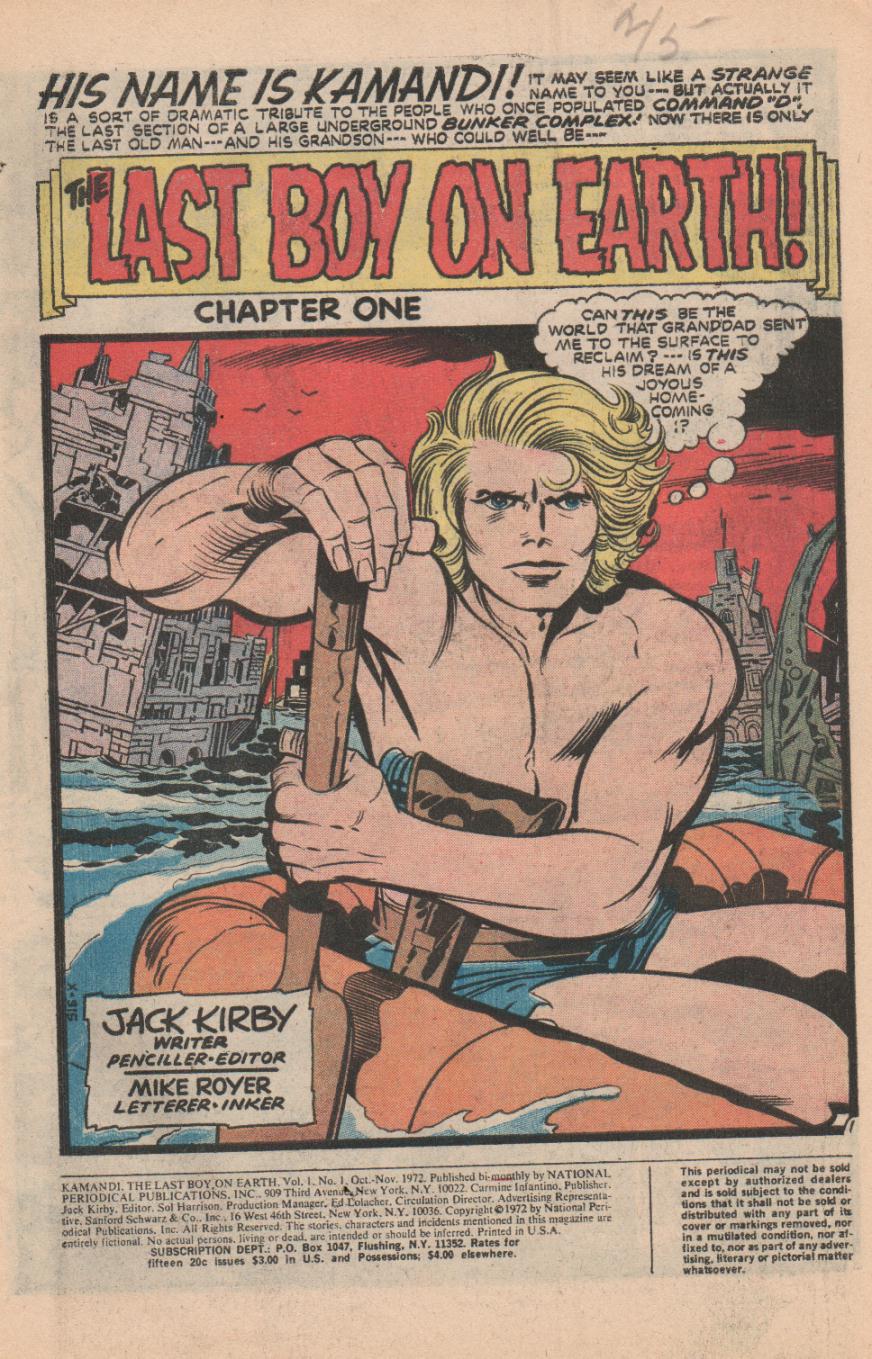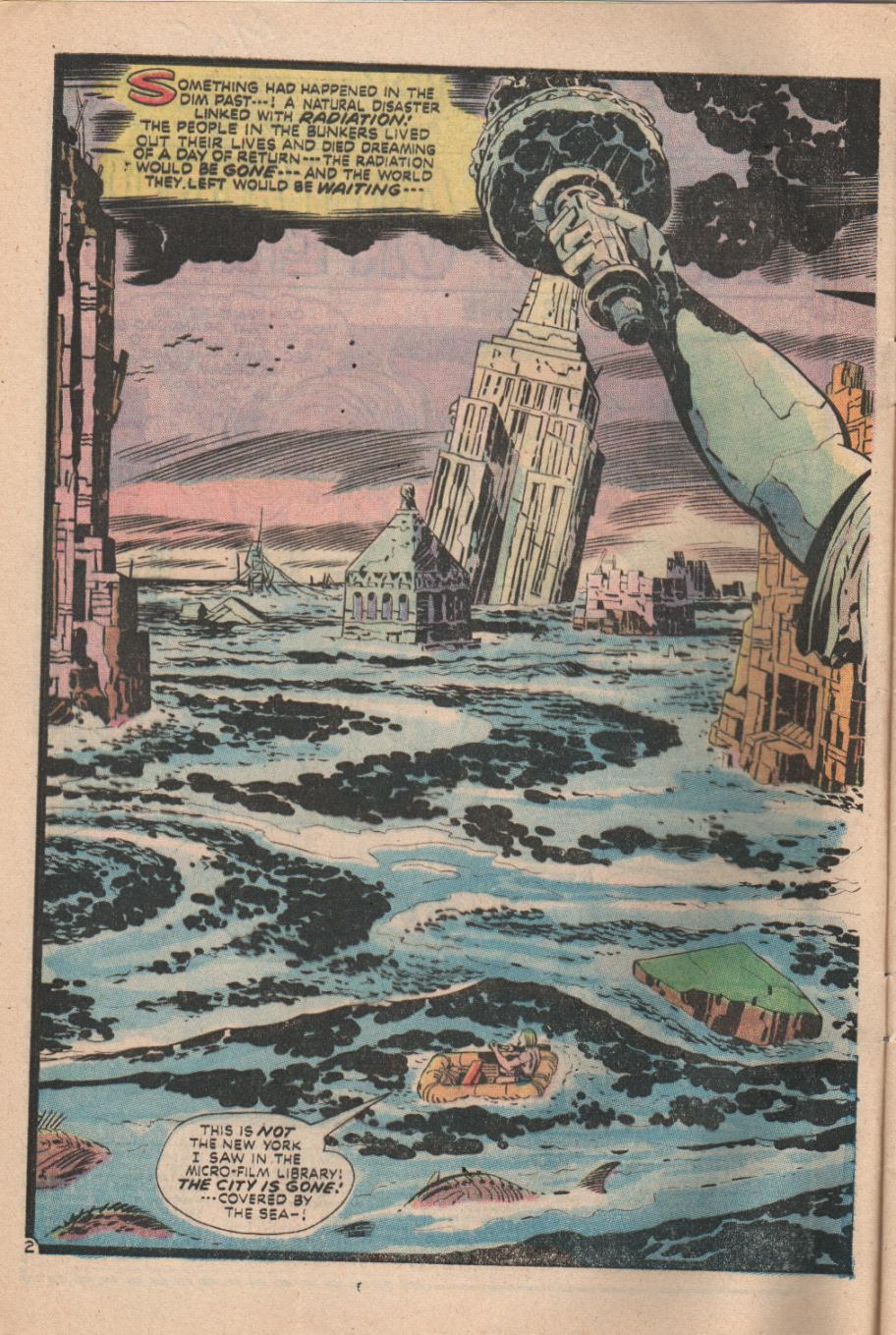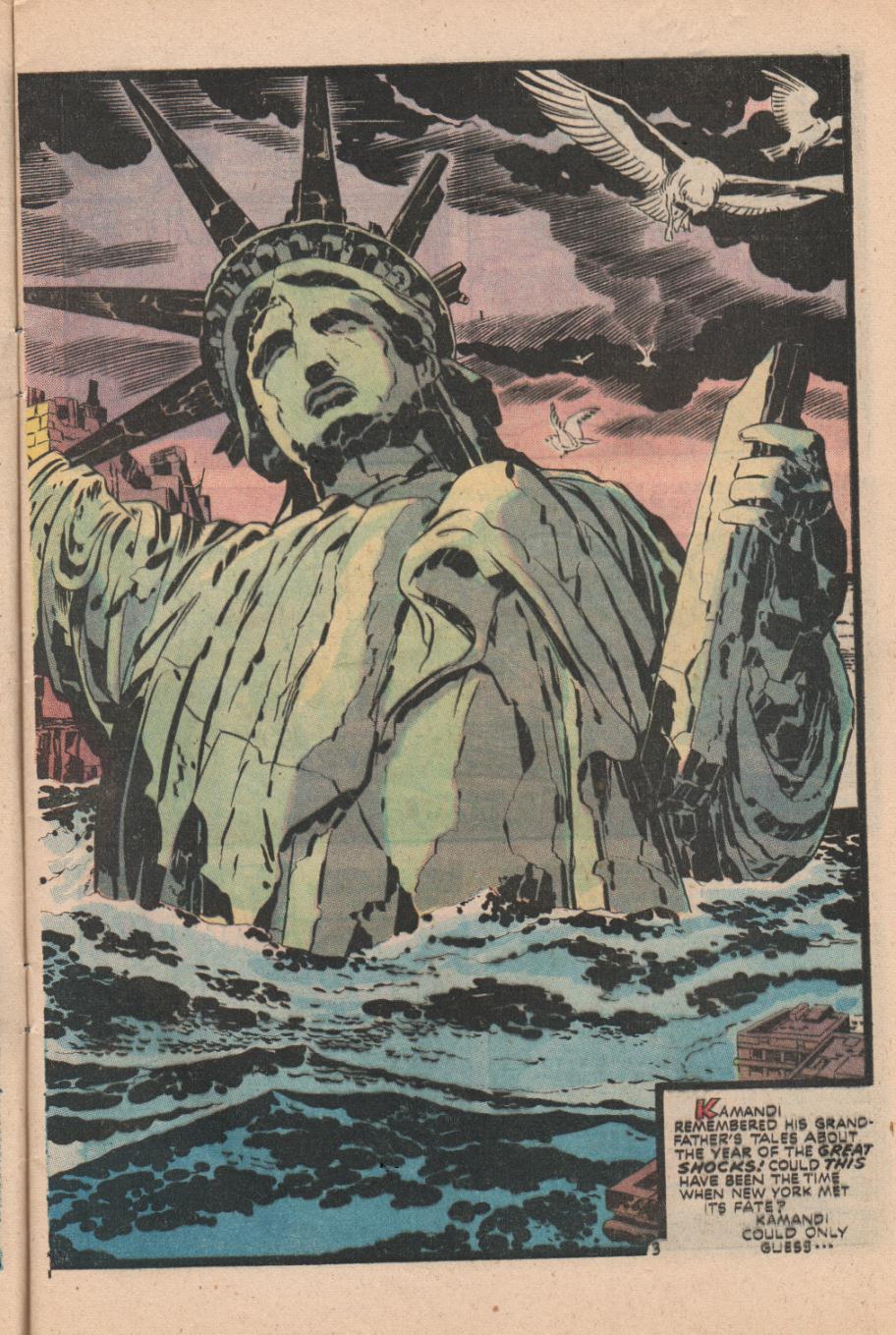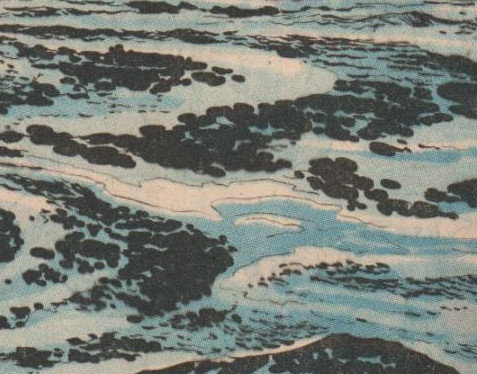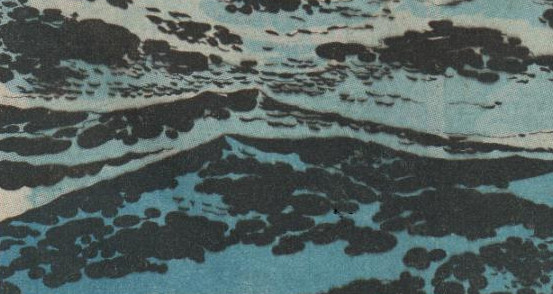 I thought Mike Royer did a great job inking the water here — it's charged with energy.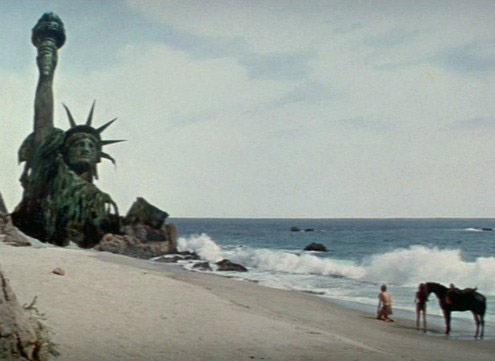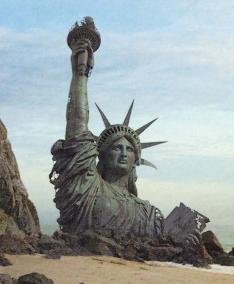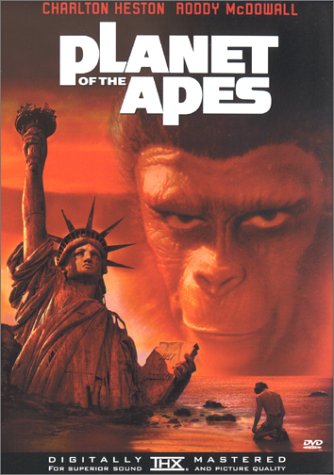 I know it's purely symbolic, but after two decades living in Florida watching the destructive beach erosion that takes place after only one single hurricane, I can't imagine that the Statue of Liberty would survive the cataclysm portrayed in Planet of the Apes and Kamandi — surely the elements would batter it to bits.  But it was a very, very powerful image in the Planet of the Apes film, and although a remarkably flagrant swipe, the image works well in Kamandi.