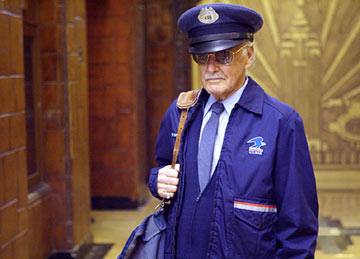 A bunch of people have asked me this question (below), so I figured I'd post my reply here. Plus I might start posting more reader comments, so if any of you have any thoughts on Jack's life and work, please send them in.
Hi Rob,
 
Just a quick question about your Kirby Dynamics blog:  How come you always have the comments off?  It's a blog!  Don't you want to hear from your fellow Kirbyheads?  Wait, don't answer that!  Maybe it's better to let the other blog hosts take all our fannish abuse.  

John S.
Hi John,
 
I have the comments off for a bunch of reasons. I'd rather weave comments into the narrative so people actually read them. I figure if somebody really has something to say they can email me at robsteibel@yahoo.com and I can post their comments in a new post.
Mainly I just find most comments in those little comment boxes on other blogs distracting and annoying — y'know stuff like "w000 hOO kiRBY wAS GRATE!!!" or "STan LEE is a $%$@ &#%$." That sort of thing. I'd rather have readers focus on Jack's artwork than drama in the comment boxes.
 
I might turn on the comments option at some point but I'm having so much fun doing it like this I figure why change my approach. I appreciate you checking out the weblog. Thanks for the feedback.
Here's one more reader comment from Glen Story over on the Kirby-l Discussion Forum:
Hey Rob,

I wanted to comment on your post on X-Men #17. I agree that Jack put a lot into that 1st page splash… I see little, if any Werner Roth on that page.  Looking at the faces of the medics, the cop, the Beast… pure Kirby.  the beast's outstretched hand… a classic Kirby hand.

In Boy's Ranch, Kirby would often do the splash and then another artist would do the remainder of the story, so there's a precedent for this. I think Jack pencilled the X-Men splash tightly enough that Werner Roth had no reason to add much of anything to it.

Glen
Thanks Glen. Great observations. Eventually I hope to take a close look at some of the stories where Jack is credited as the layout artist and explore how Jack's dynamics were filtered through the second penciler then the inker.
Finally, here's something I plan to talk about a lot more in the future when I have more time to do the subject justice, I emailed Joe Sinnott's son Mark about a month ago or so and asked him: How many pages did Joe ink a day during the 1960s, and about how many hours did he spend on each page?
Here is Mark's reply:
Hi Rob,

Joe worked 8 hours every day (no more than 8), and could ink 2 or 3 complete pages of Kirby pencils, depending on the page.  If there were alot of mechanical drawings or buildings etc., he could ink 2.  If it was alot of characters etc. he could ink 3.

Thanks Rob. Hope all is well. 

Regards,

Mark
Thanks to you Mark, and to your Dad who in my opinion is unquestionably the greatest comics inker of all time. Just a terrific craftsman and  a wonderful person. I'm going to talk a lot more about Joe's extraordinary craftsmanship and work-ethic in the future.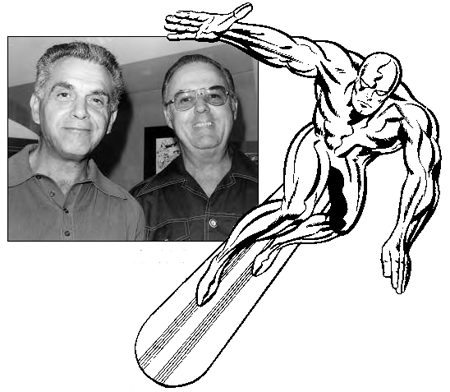 Joe is experiencing some health issues right now, so if you want to send him any get well wishes, you can snail-mail him an old school "Get Well Soon" card to:
Joe Sinnott
PO Box 406
Saugerties, NY 12477
latest update on Joe. According to Joe's website:
9/19 – Friday's surgery went well.  Joe's doing fine!
9/26 – Rehab & PT going well – getting better each day!
Best wishes to the great Joe Sinnott, and thanks to all of you for your emails.
That's a wrap for the first episode of Kirby Dynamics Mailbag.