I finally got some nice scans of some late-40s Kirby crime comics so here is the cover of Justice Traps the Guilty # 8 (Jan 1949). The Jack Kirby Checklist credits the inks to Kirby, and all I can say is: wow.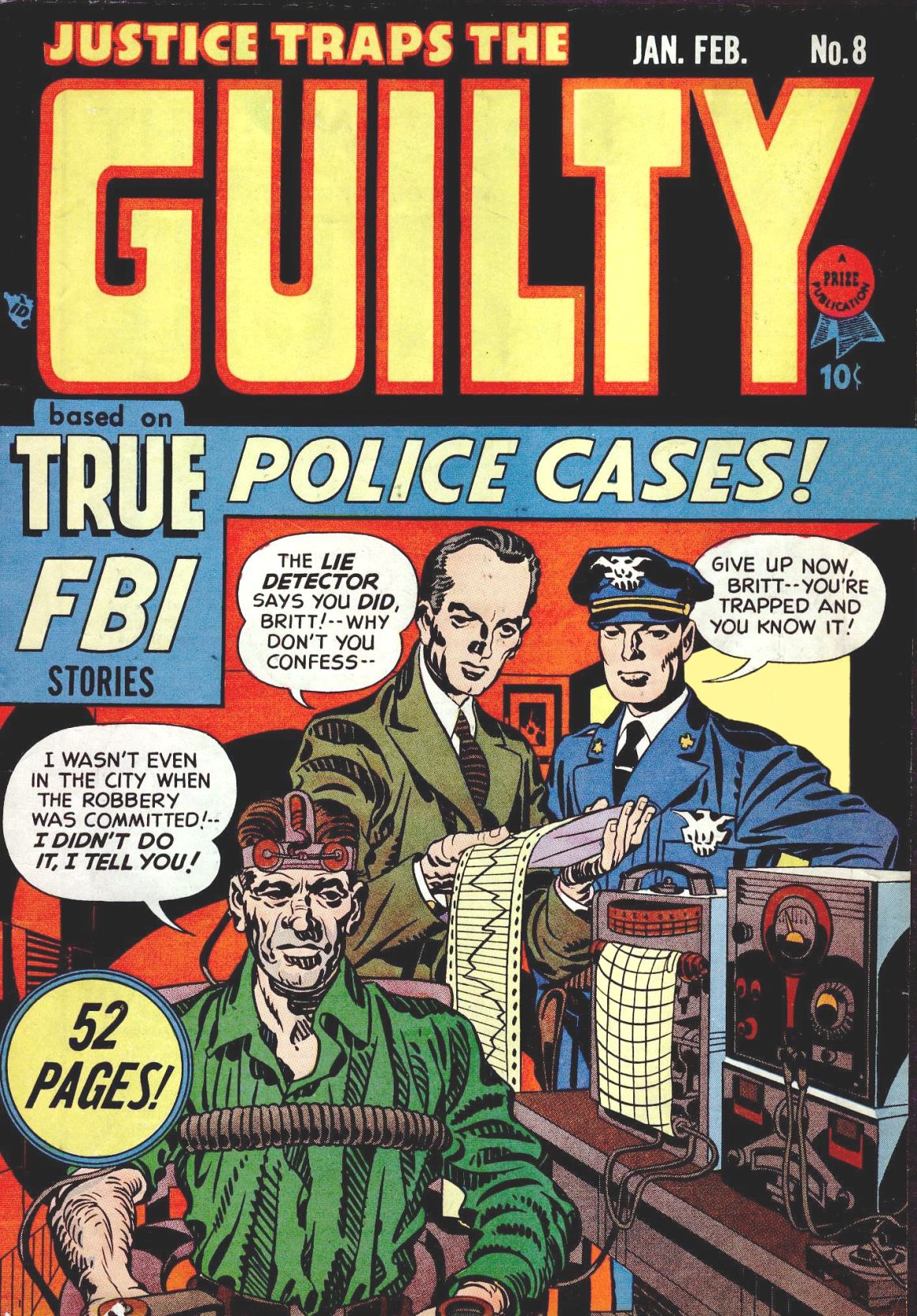 I love the inside of the eyes on all three main characters — all black, where there is no differentiation between iris and pupil. Reminiscent of a photograph where the pixels have blurred together. I wonder if Jack consulted any photo reference for this image. I also like the parallel-line shading done with a brush. Lots of line-variety on those lines — perfect style for a gritty, moody piece. Funny that all the characters are talking, but nobody's mouth is open.
Also note Jack's lie-detector. Fairly realistic looking. I'd guess maybe Jack used some reference — it's not nearly as fantastical as the typical Kirby-tech Jack used for his science-fiction tales, but compared to this photo below, Jack's version looks almost like an electric chair.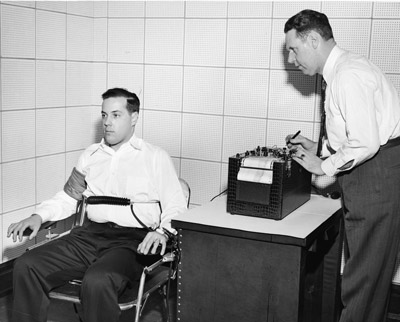 Looking at the artwork below, I find myself wondering how much of Jack's artwork was inked by Kirby — much of it is credited as Joe Simon inks in the TwoMorrow's Kirby Checklist because it was just assumed that the Simon/Kirby logo on art meant Jack penciled it and Joe inked it, but it would appear Jack may have been more heavily involved in that end of the process on much of the Simon/Kirby material. Here is the splash for the story "Underworld Snob." Perfect example of how Jack could create an energetic crowd scene when people are merely walking around.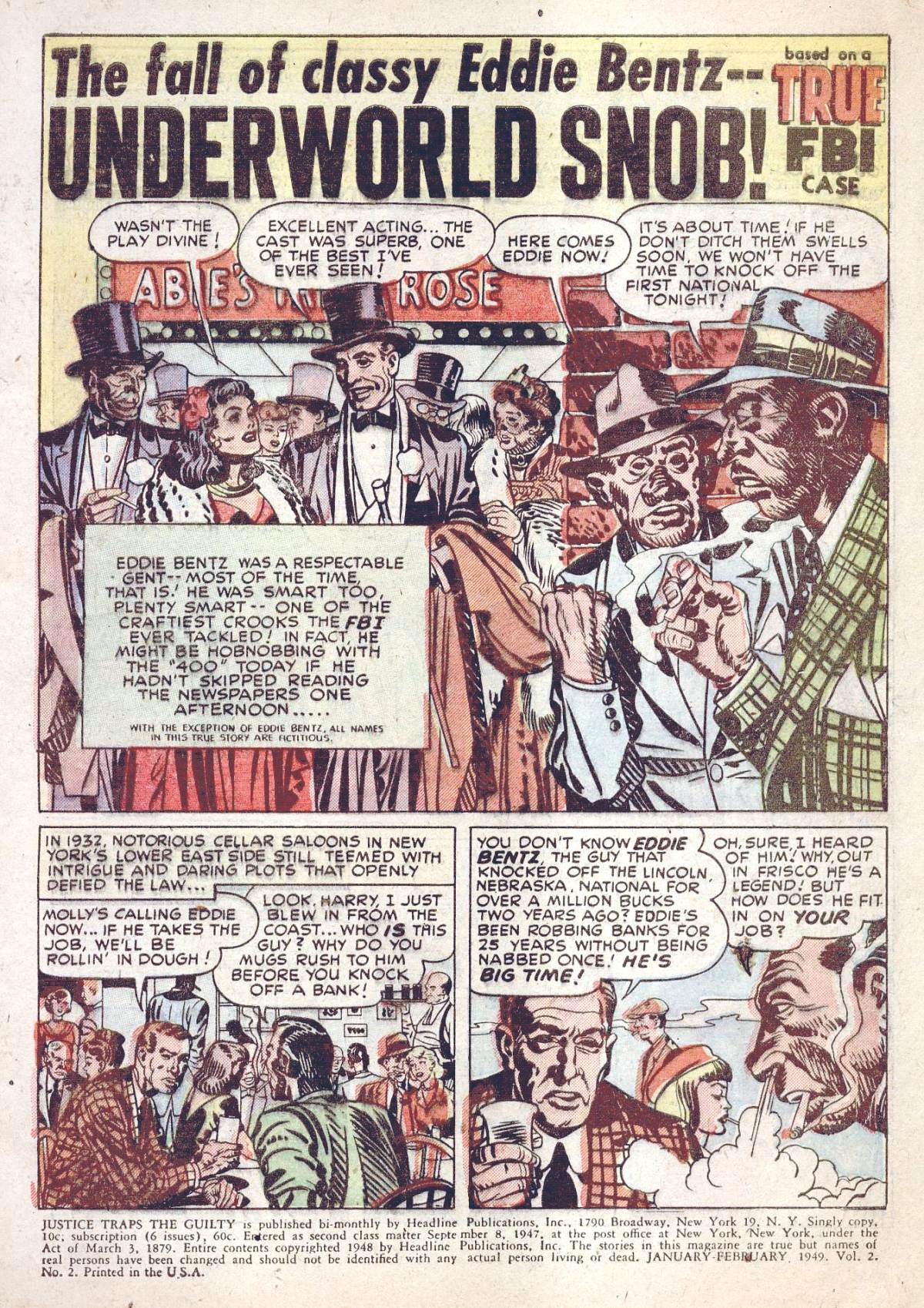 Terrific high contrast comic book pages, showing Kirby had the ability to give you melodramatic, cinematic film noir  storytelling if he felt the story called for it.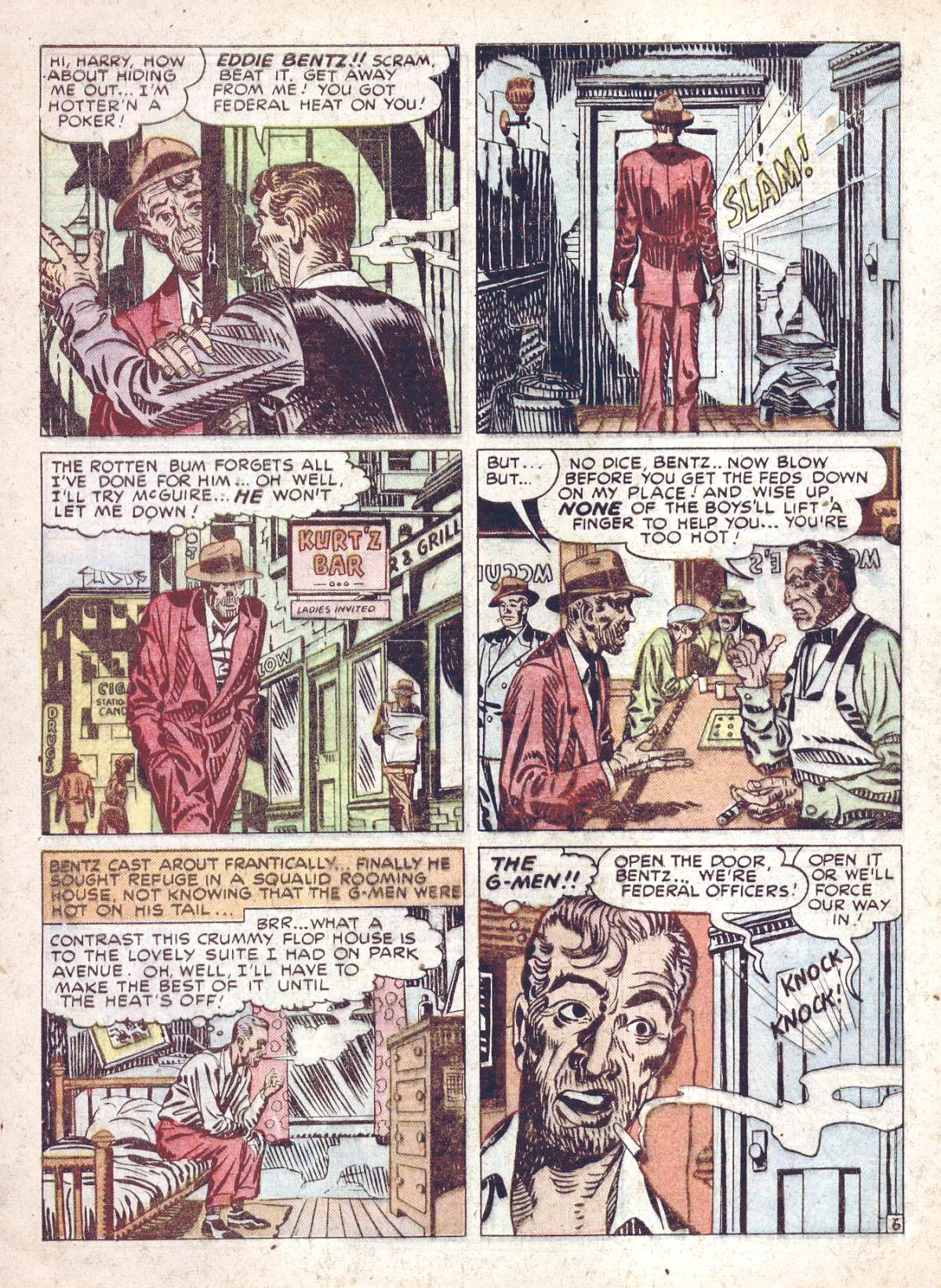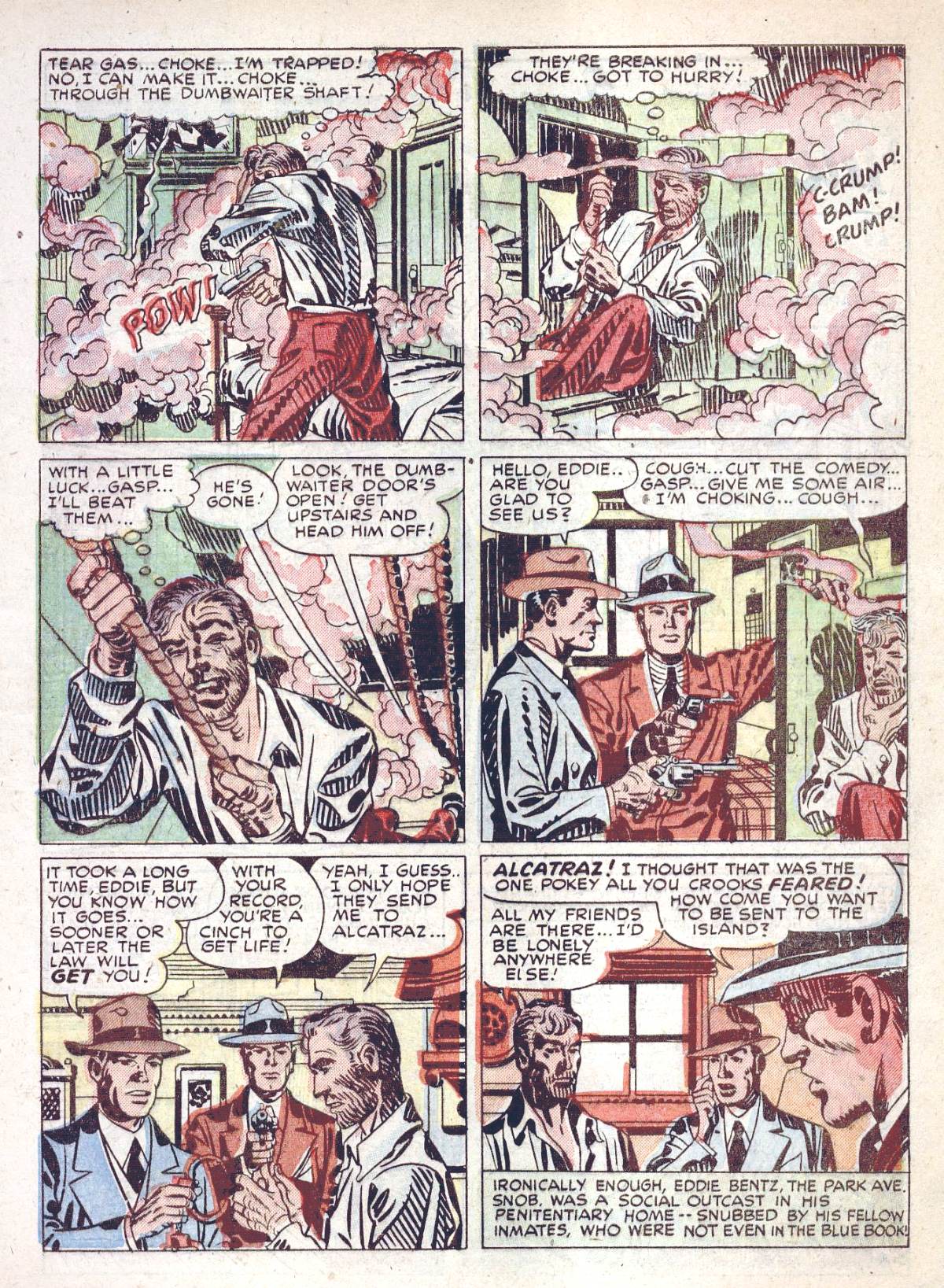 Working on this weblog, I'm constantly amazed by the quality of Jack's work and the sheer diversity of subject  matter he explored seemingly effortlessly.
Thanks to Kris Brownlow for this observation: "on Page 6 panel 3 there is a sign in the background that says: 'Kurt'z Bar – Ladies Invited.'  I wonder if 'Kurt'z' is short for 'Kurtzberg.'"