This is a Marvelmania piece labeled "Marvelmania Characters # 1" at the top, from about 1969, that I believe is unpublished. It's for sale on eBay right now by Jack's grandson Jeremy. It looks like Jack also inked this piece.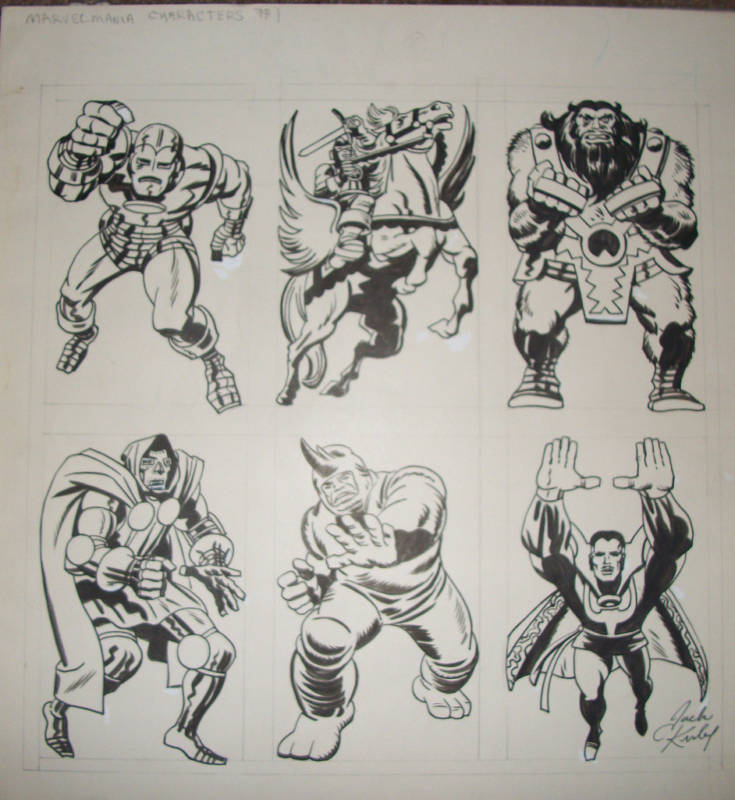 Not a very high-quality scan, but worth zooming into the images to check out the details of Jack's inks.
Very odd mix of images: Ulik and the Black Knight aren't two of Marvel's better-known characters, the Rhino almost looks like it was swiped from a Romita image, but the Iron Man image is great and that is one of the more dramatic images of Dr. Strange by Jack I've seen since he illustrated the character so rarely.
Interesting that Jack is using a pen for the contour lines, then he fills in the blacks with a brush for contrast, a lot like the artwork in the "Hot Box" story I posted recently. Maybe he used this technique because the images were small, but I wonder if Jack shelved this approach and decided to go more with Joe Sinnott's inking style — drawing the outlines of the characters with a brush, then filling in interior details with a pen, since that is the approach Jack used on his other Marvelmania pieces.