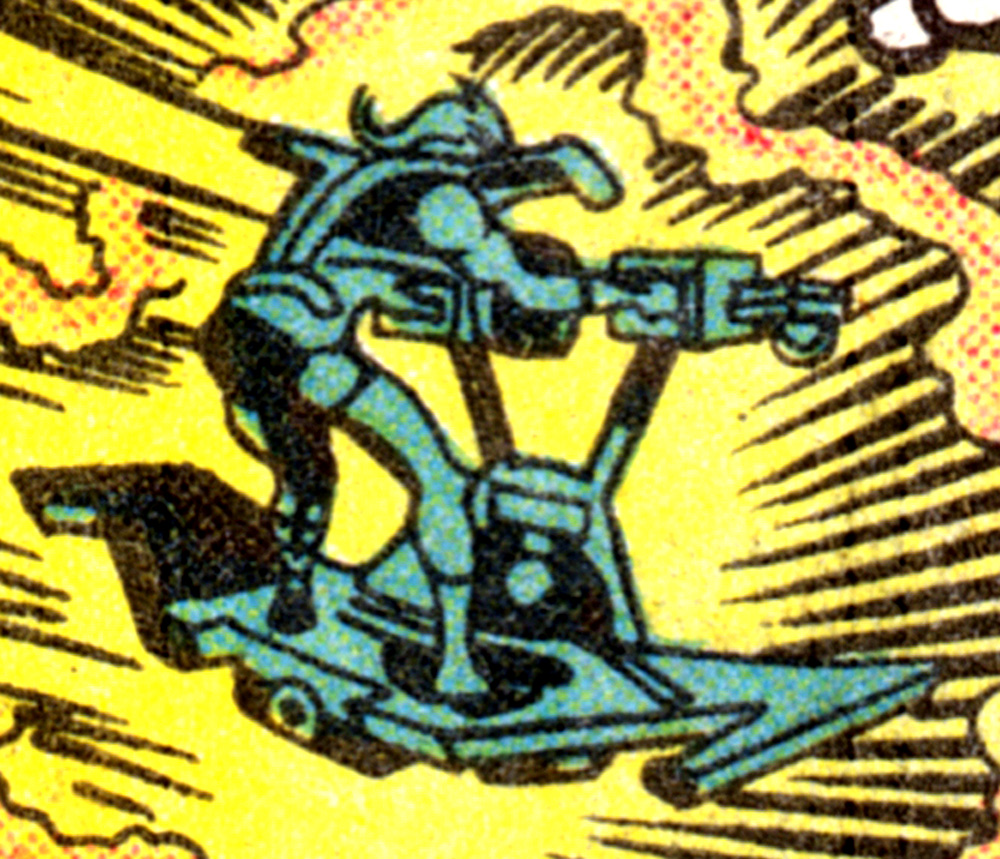 "Growing Up With The Lost Ranger" is a 20-page Jack Kirby story that appeared in CAPTAIN VICTORY AND THE GALACTIC RANGERS #12 [1983] from Pacific, with inks by Michael Thibodeaux, colours by Tom Luth and letters by Palle Jensen.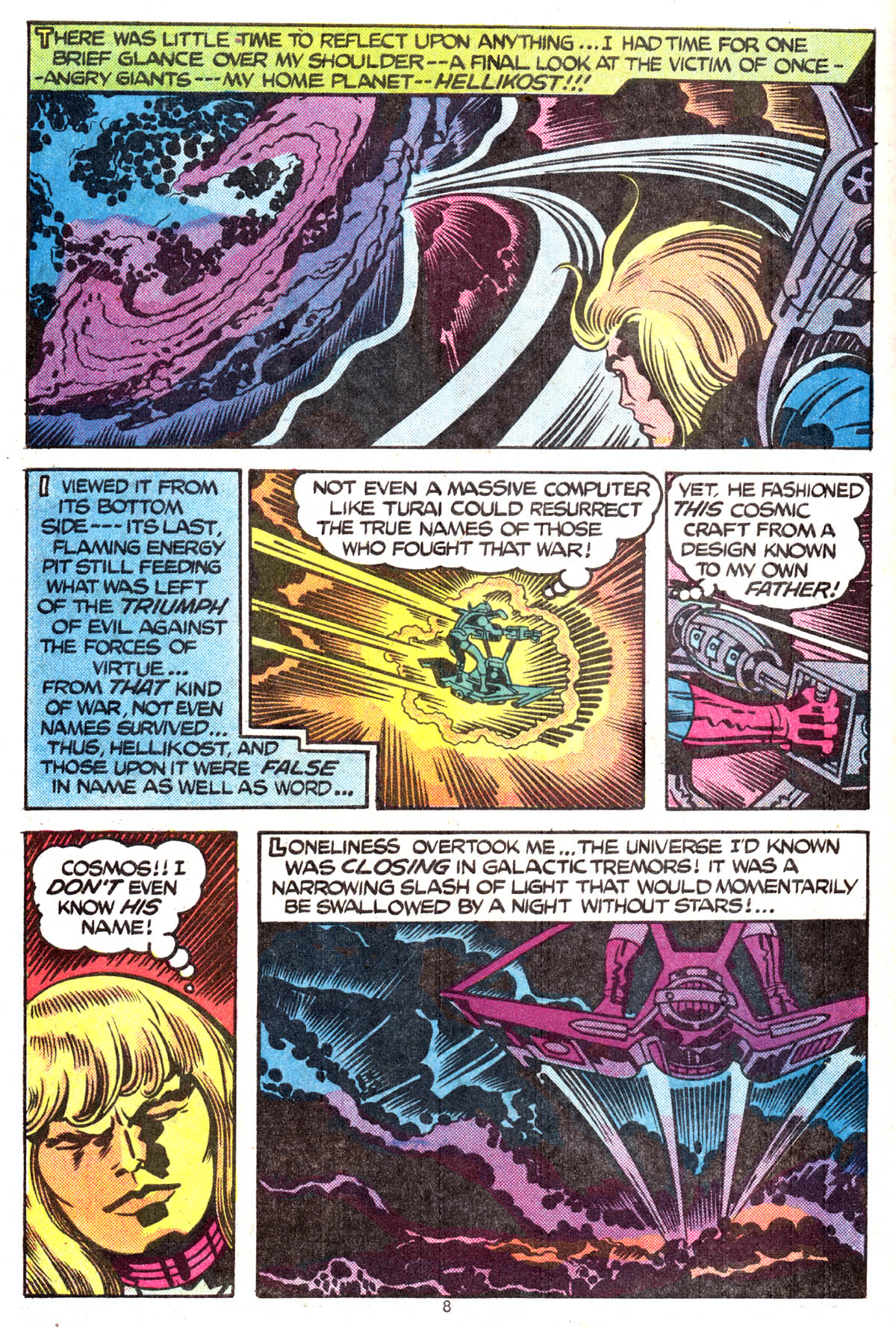 This is the second chapter of the three part origin of Captain Victory, where we find out that his grandfather was a mythic evil "Ultimate" god named Blackmass, who by the time Victory was a young boy was holding on to a life as a shadowy presence on the world of Hellikost. Young Victory escapes the final destruction of the planet on a cosmic glider (based on design known to his father).
Victory finds himself on a primitive battle-torn planet where he meets Captain Argas Flane, an old member of the Galactic Ranger on his final life, playing out an odd mission which seems to involve pushing the natives of the planet to rapidly evolve their technology in order to kill him. Victory spends years training with Flane before being sent away to join the Rangers.
A lot of things to love in this issue, in the grand scheme of Kirby. It's unfortunate that the series only lasted one more issue, as it was really delivering some exciting work in the last few issues.
https://www.comics.org/issue/37537/#218936