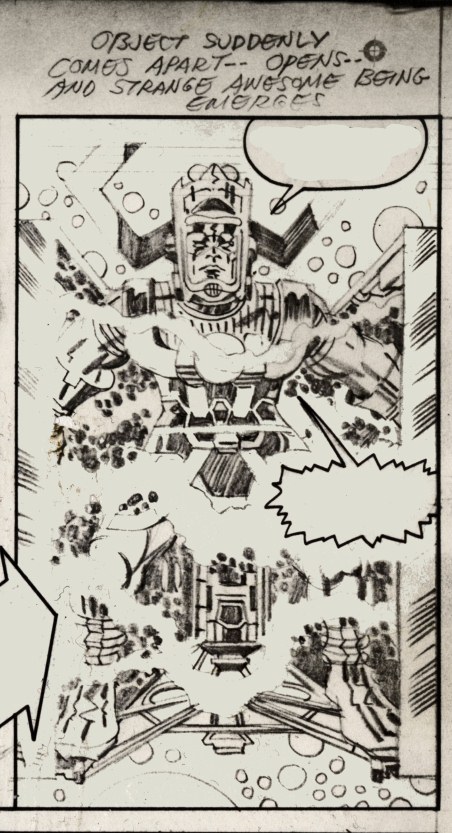 This week HiLobrow has been running a 6-part series I put together where I took a close look at page 17 from Mighty Thor # 162 (1969). The series is called: "Galactus Lives! Kirby Close-up." Part 6 runs today.

I love the simple and straightforward way HiLobrow sets up their homepage with the rows of boxes. Here's a screencap. Fun to see Kirby's Galactus rubbing shoulders with the likes of Buck Rogers, Johnny Cash, and Justin Bieber.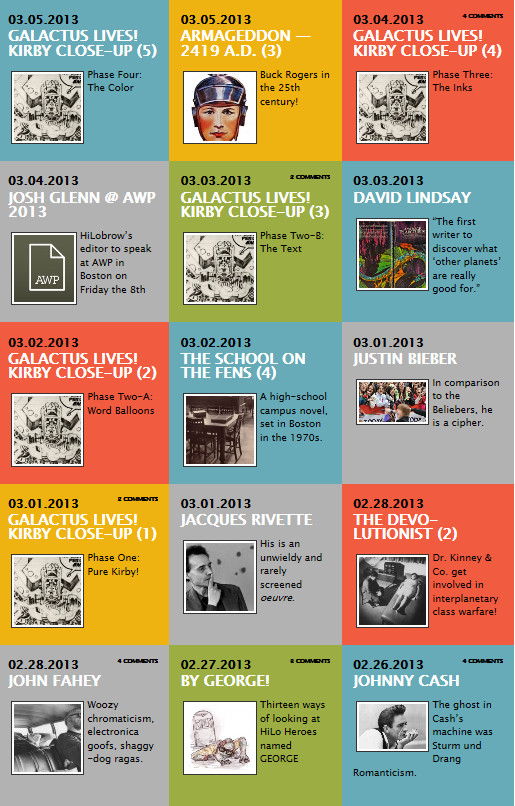 Thanks to HiLobrow editor Joshua Glenn for running the series, and for his work in the editing process.
Thanks to Mike Gartland for doing the first solid research and analysis on Jack's margin notes, and to John Morrow for publishing Gartland's work in The Jack Kirby Collector.
Thanks also to Rand Hoppe and Tom Kraft from the Kirby Museum for supplying the pencil scan.