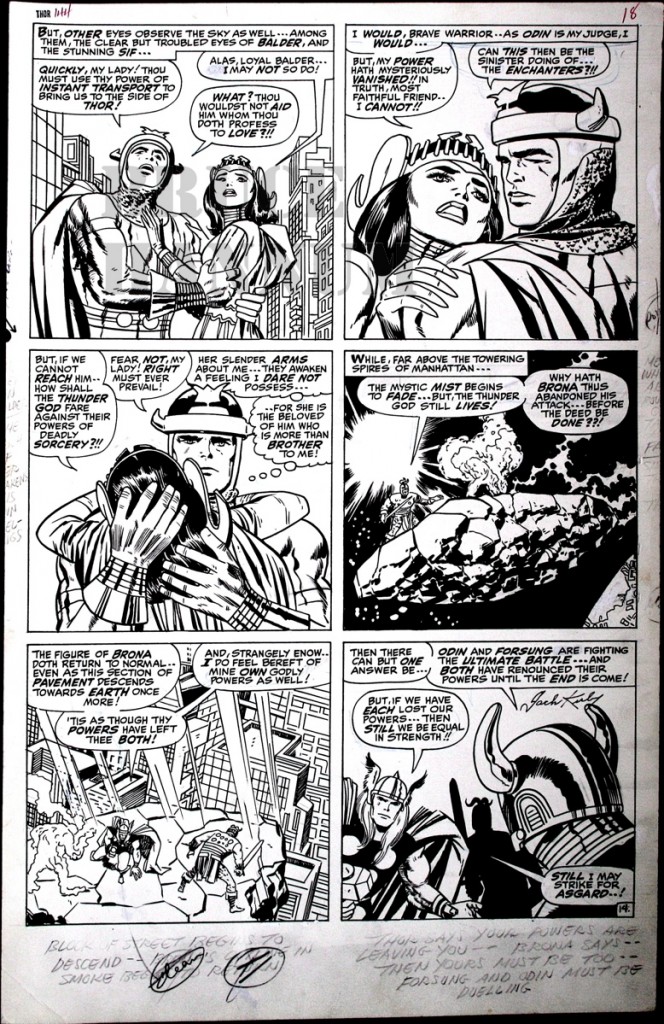 Thor# 144 (Sep 1967), Page 14. Kirby/Colletta. Looks like someone put some kind of watermark in panel one of this scan. Jack's directions in the margins to Stan Lee were cut off the top and sides of the page. Let's see if we can read the ones at the bottom.
Under panel 5, Jack's directions to Lee say, "Block of street begins to descend (I can't read the next few words, the scan isn't very good and the words are obscured — I think the end of the text says…) in smoke begins to return."
Under panel 6, Jack's directions for Stan Lee say, "Thor says your powers are leaving you — Brona says — then yours must be too — Forsung and Odin must be duelling.