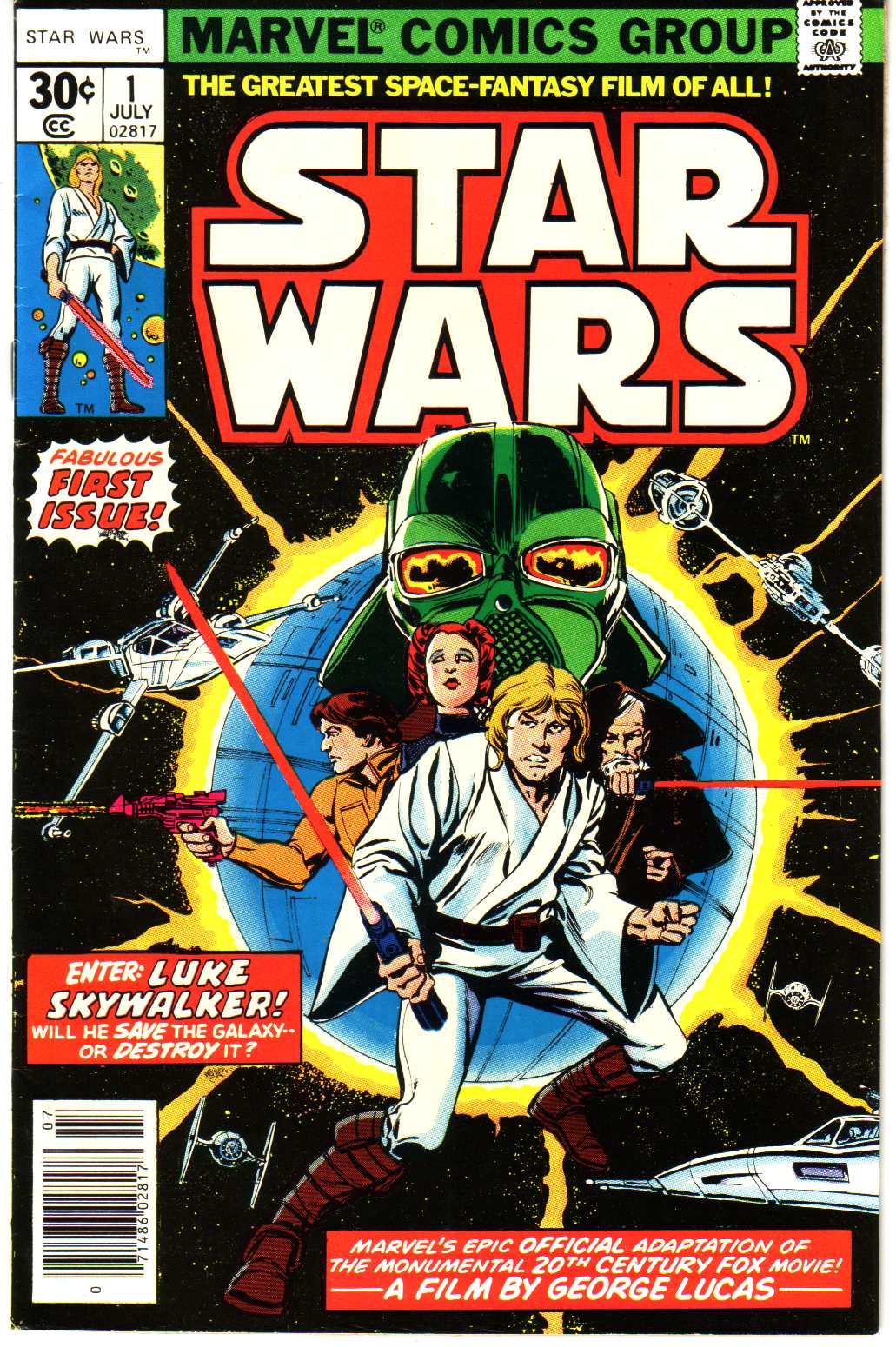 From Stan Taylor:
Hi Rob,

Like you I enjoyed Jack's work on the Panther, but I think Marvel had another new project that would have really benefited by Kirby's grandeur. Marvel had just gotten the rights to Star Wars. I often wondered why Chaykin was chosen when even Roy Thomas said that he believed Lucas had borrowed heavilly from Kirby's New Gods work. Why not let Kirby do the new cosmic series rather than a landbased action series.

Stan
I agree with Stan, Jack would have done an amazing job adapting the Star Wars movie, I think he proved that beyond a shadow doubt with his phenomenal work on the 2001 Treasury Edition.
As far as I know this image below is the only time Jack illustrated the Star Wars characters. This is from the 1994 Star Wars Galaxy 2 trading card series. art by: Jack Kirby & Mike Thibodeaux.