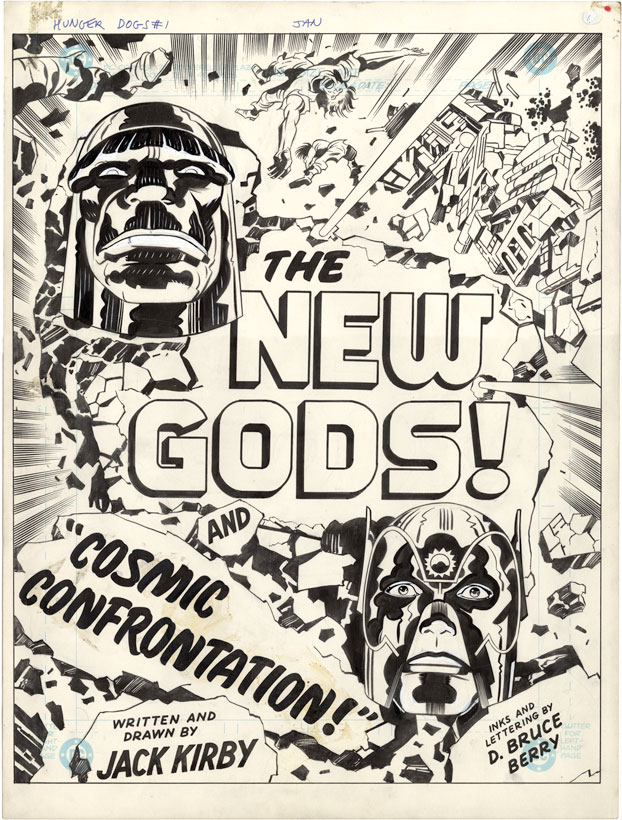 Of all of Jack Kirby's creations, I think I like his Fourth World books the best. It's not that I don't love the Fantastic Four, Thor, Kamandi, or whatever else – it's that this was Kirby's big grand magnum opus – and it showed! Even though it didn't last nearly as long as it should have – I actually see a good side to how it all turned out. Since Jack never truly got to finish the Fourth World as he intended, that world he constructed still is active and alive in my and other fan's imaginations; not a bad result from a series he clearly put his heart and soul into.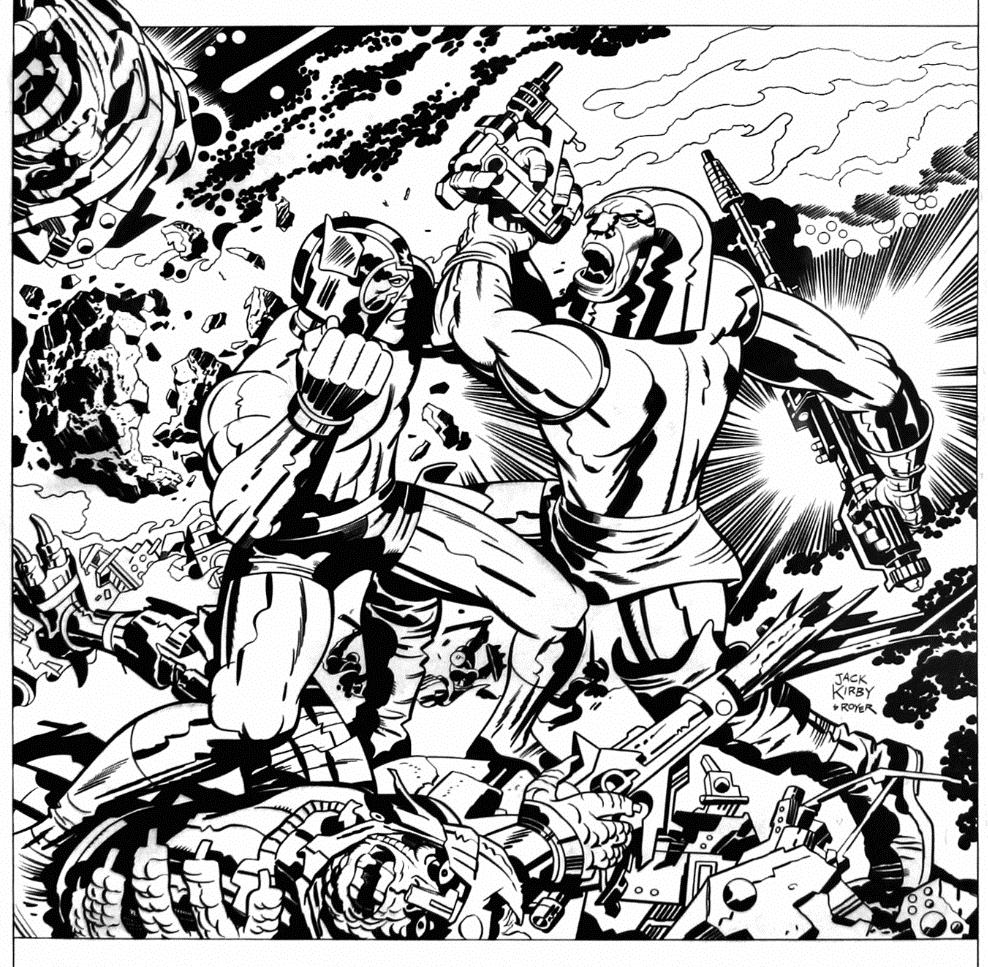 I've already read the Fourth World black and white TPBs — and have enjoyed discovering the superb hardcover editions DC has been releasing of Jack's work. The Demon, Kamandi, and OMAC where simply great! So I decided I'd love to read the Fourth World again – but this time in color! Yet I can't buy the books all at once.
Since I already know the regular issues – the book to get seemed simple: Fourth World Omnibus Vol 4 — featuring the Hunger Dogs concluding (sort of) storyline, and even unpublished material! I had been there when they first solicited the book, and intended to get it – but I never got around to it. So now seems like a perfect time, right? WRONG! The Hardcover Vol 4 is out of print, and I can't find a single site that's selling it – unless its for a ransom of $70, $80, — even over $300! (I'm not joking about the $300 one! Unless its dipped in goal and signed by Kirby himself, it's not worth it! Here a link to it on Amazon.com.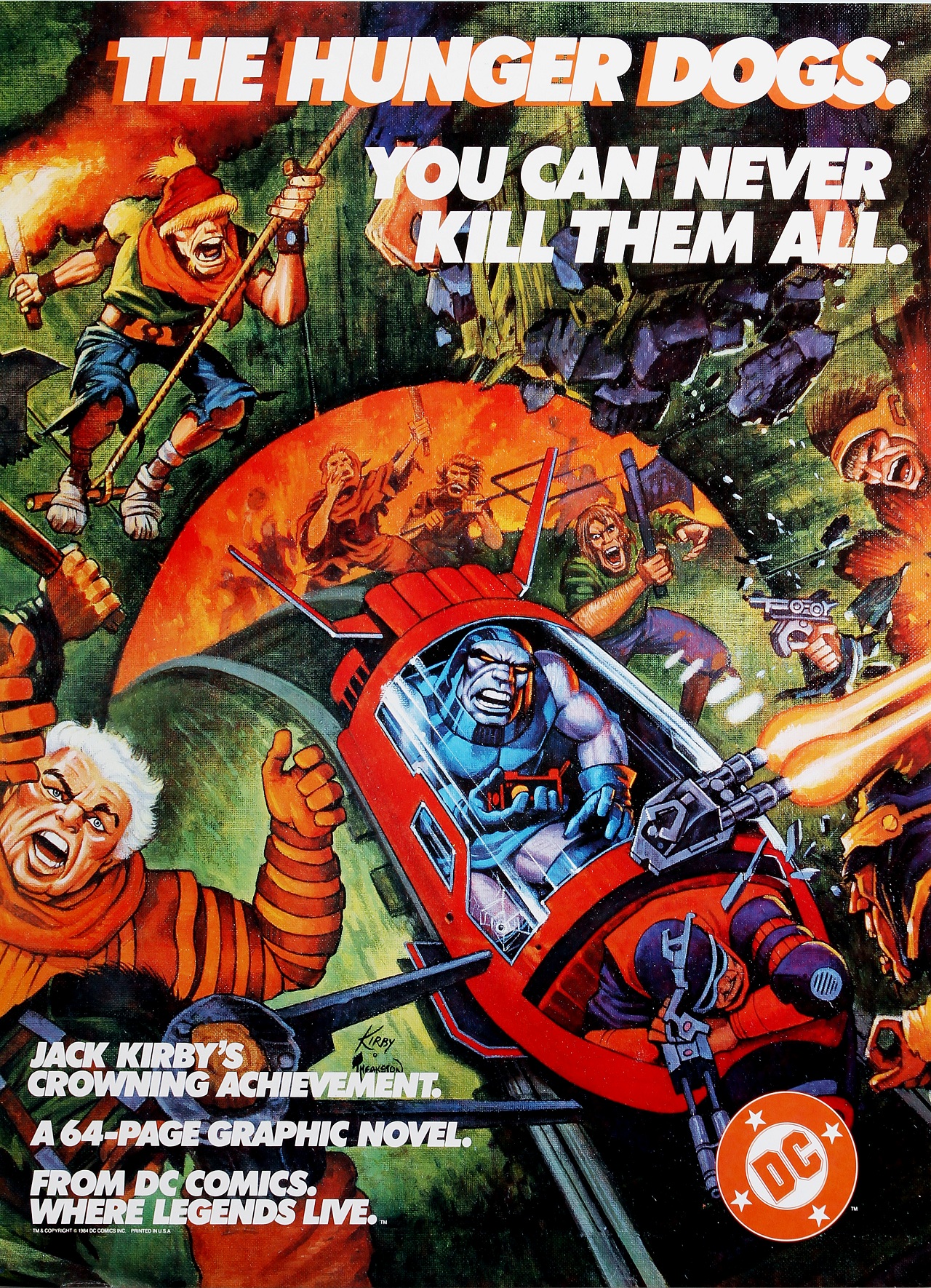 DC is republishing the series in new TPB forms. Yet these are big books – 400 pages – is a paper back going to cut it? Volume 3 is coming out in August, and Vol 4 is coming out in December. So I'll have to wait to read the Hunger Dogs. (In the meantime I have Vol 1 and 2, paperback versions – to see what they are like – are on their way.)
I've heard that Jack wasn't entirely pleased with the results – as DC editorial insisted that the characters still be alive and usable afterwards — so Orion and Darkseid couldn't die fighting each other as intended. Will I end up being disappointed? Whatever the story is going to have – I'm very excited to see it, either way. The few pieces of art I've run into – pages from the book – simply look amazing!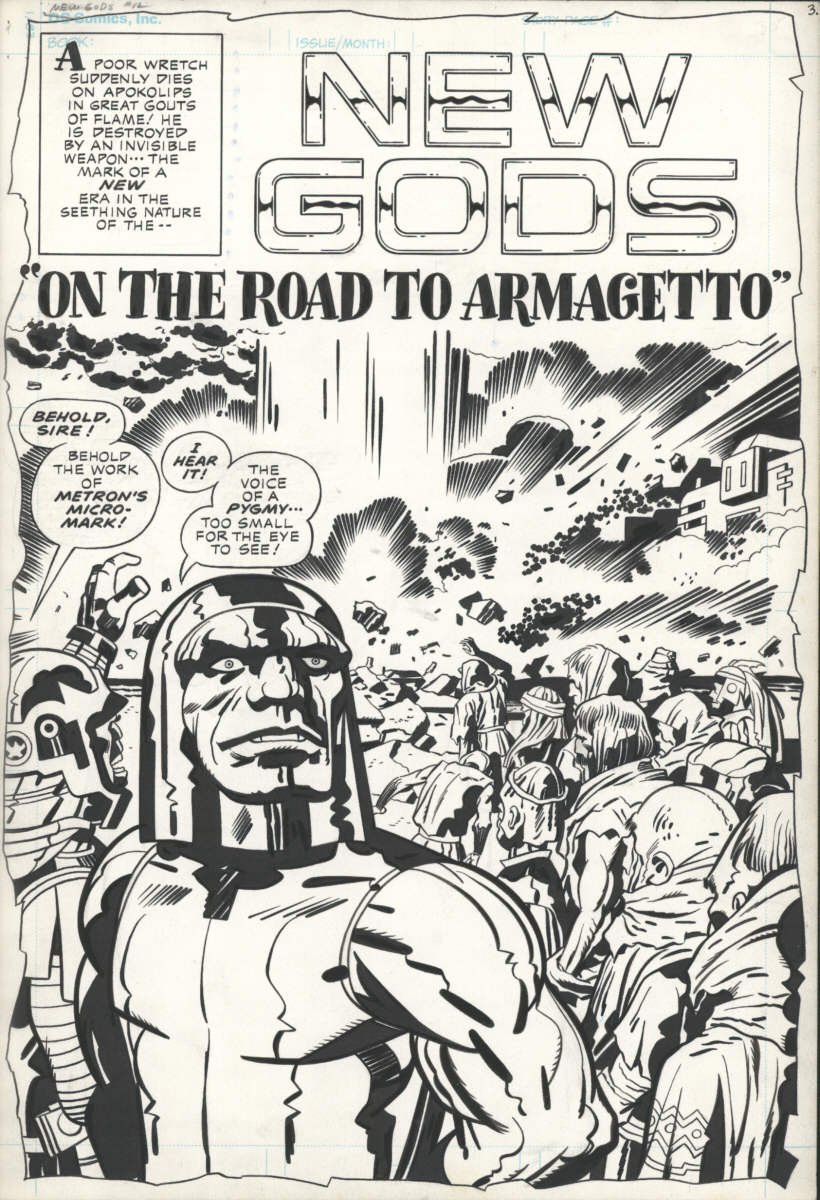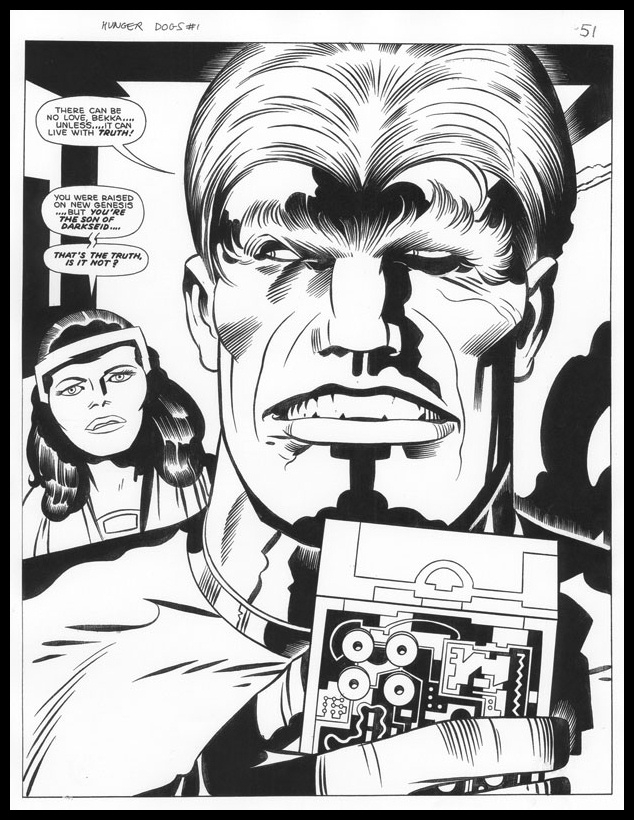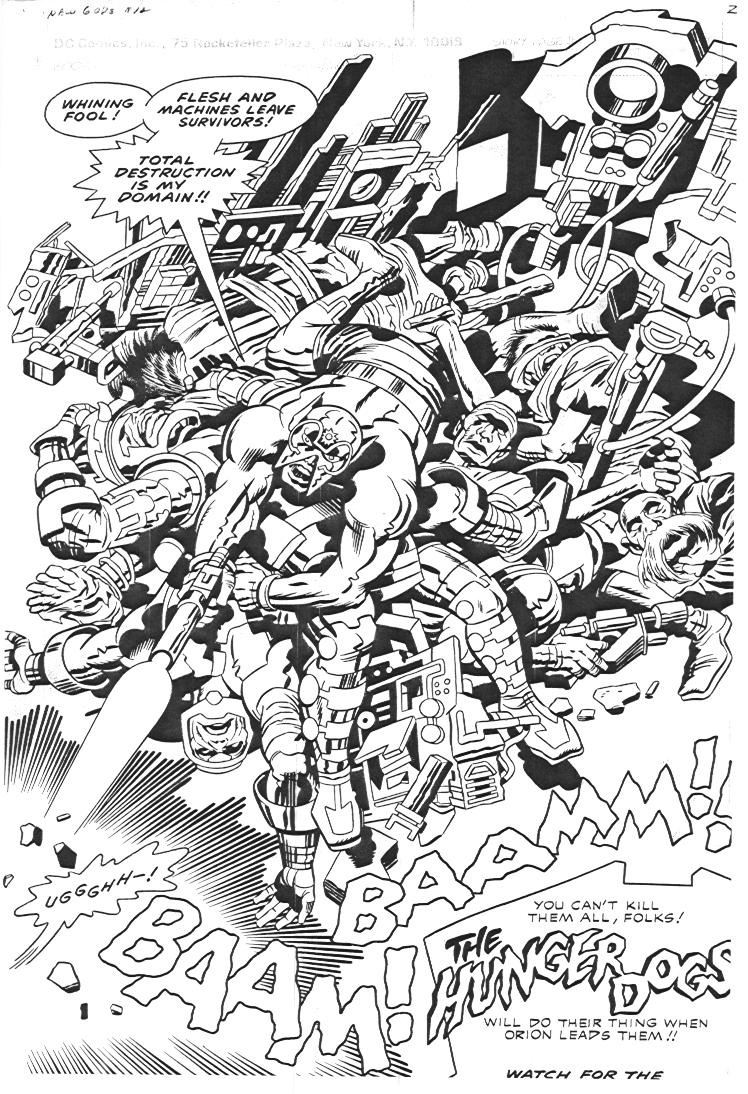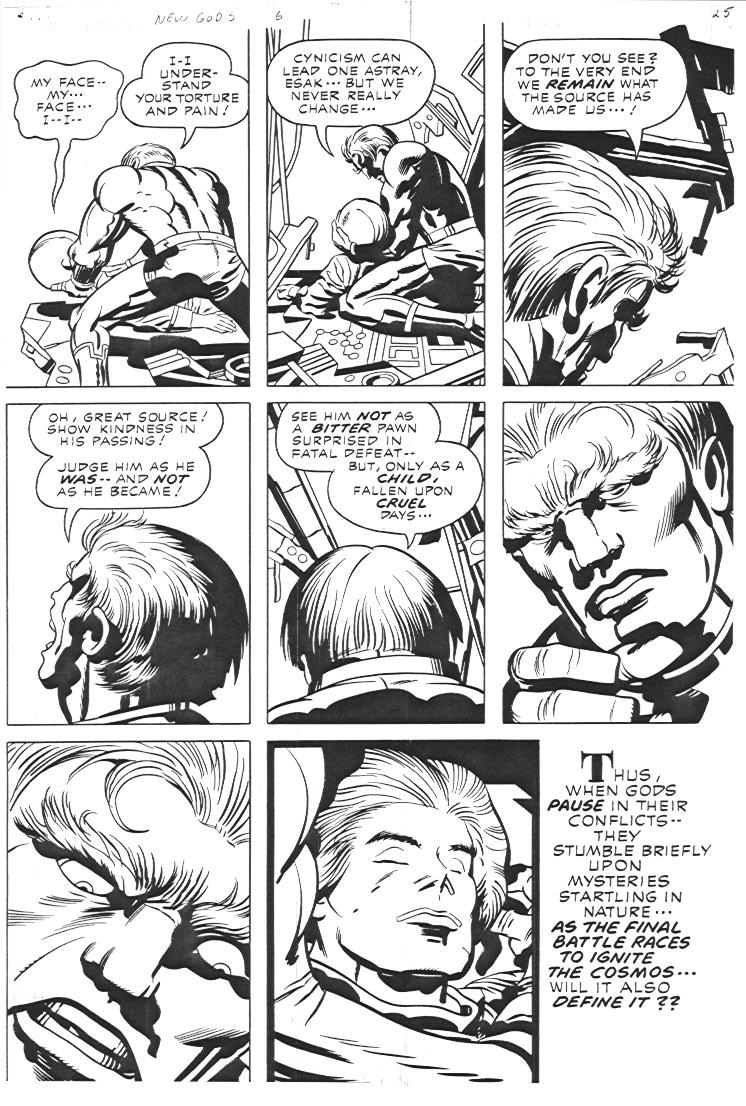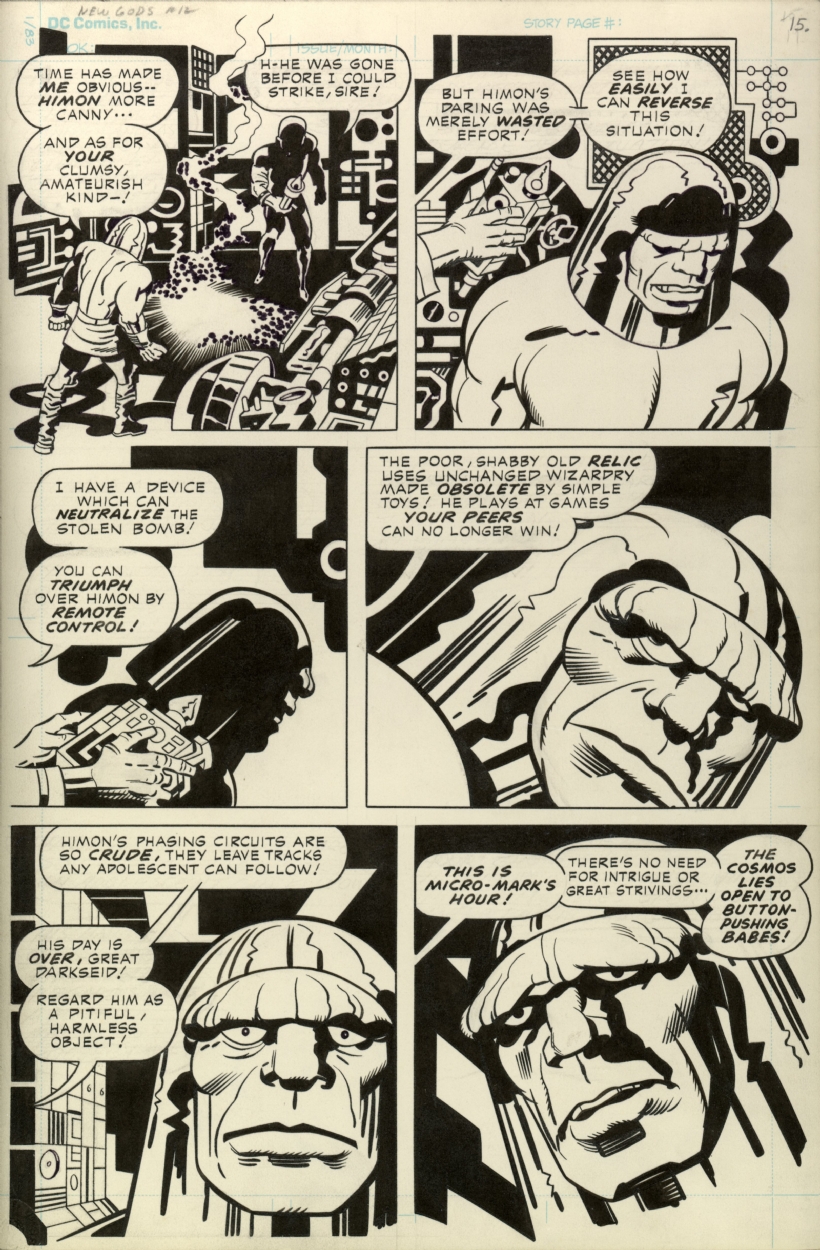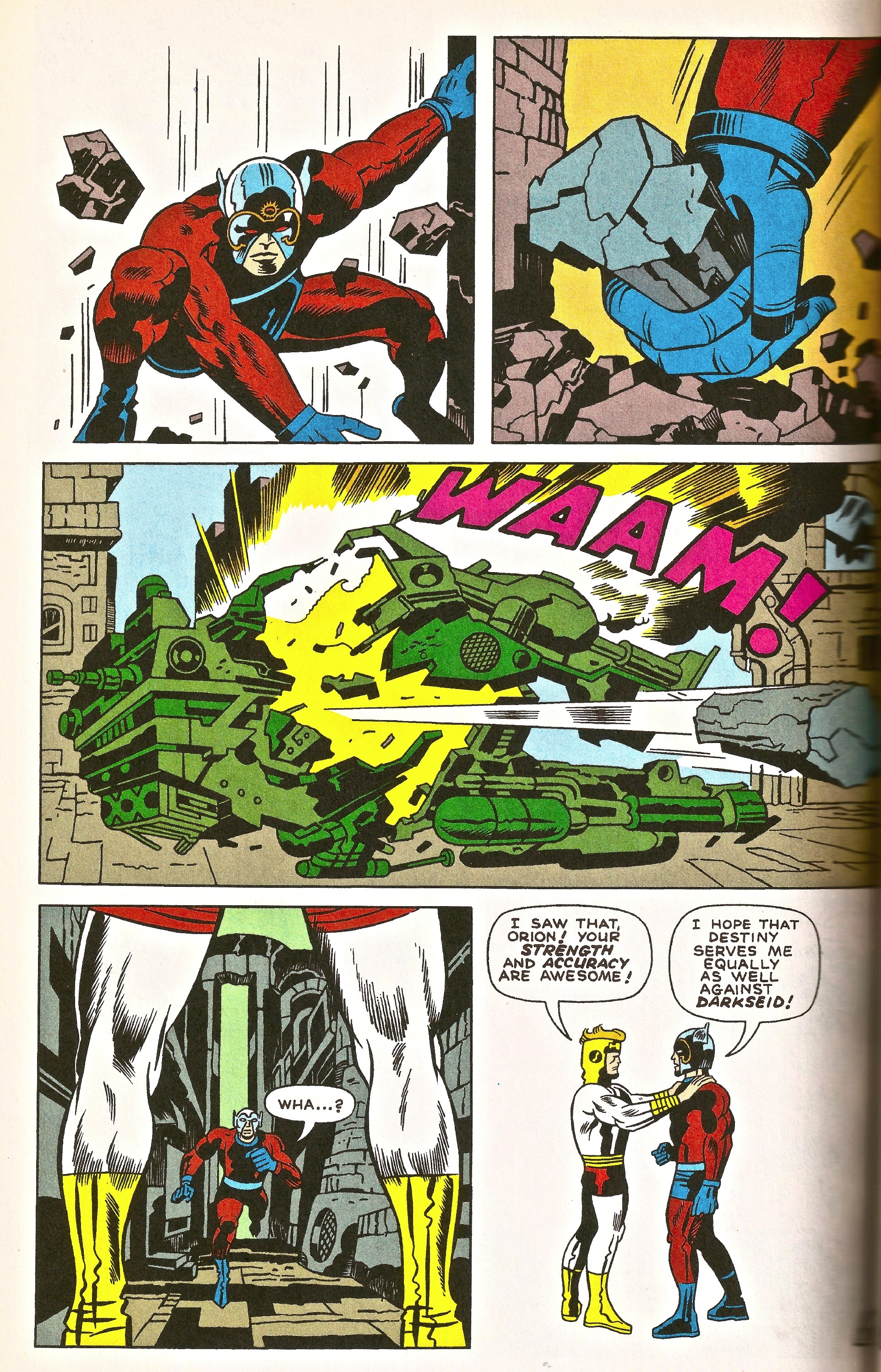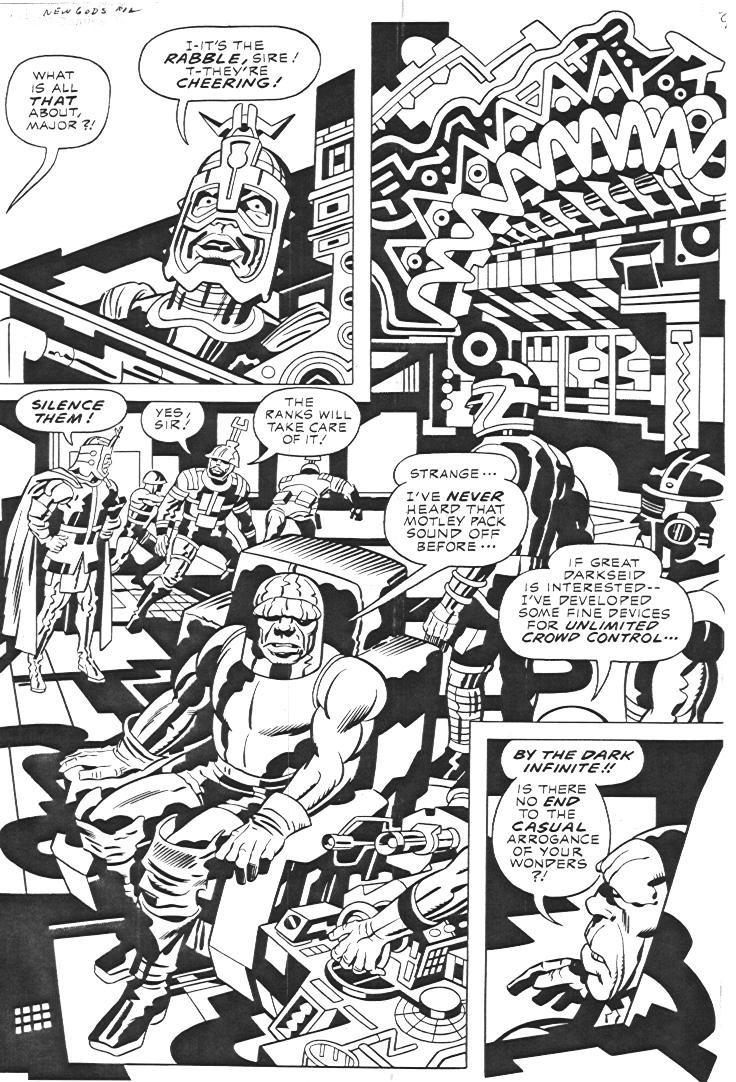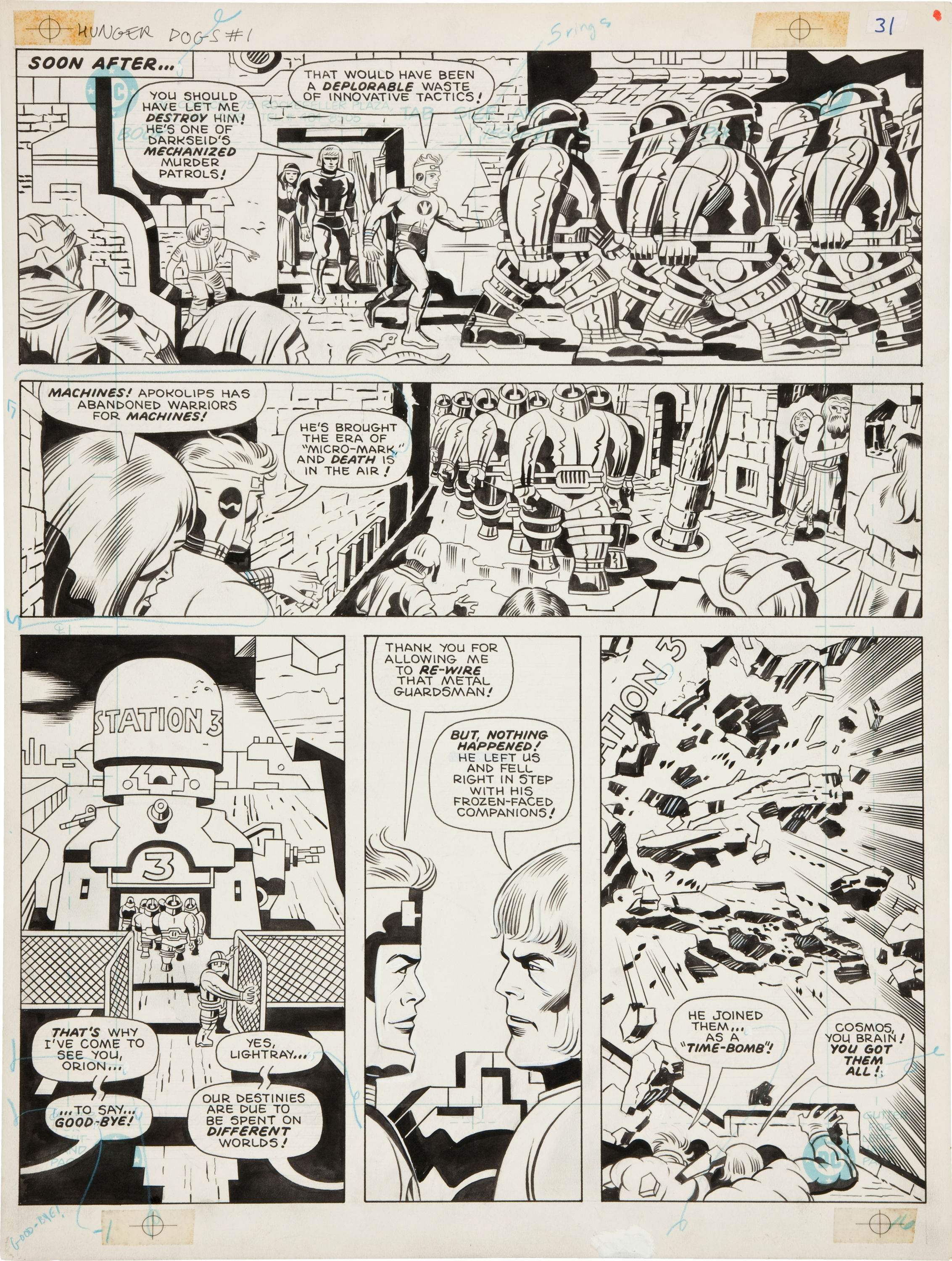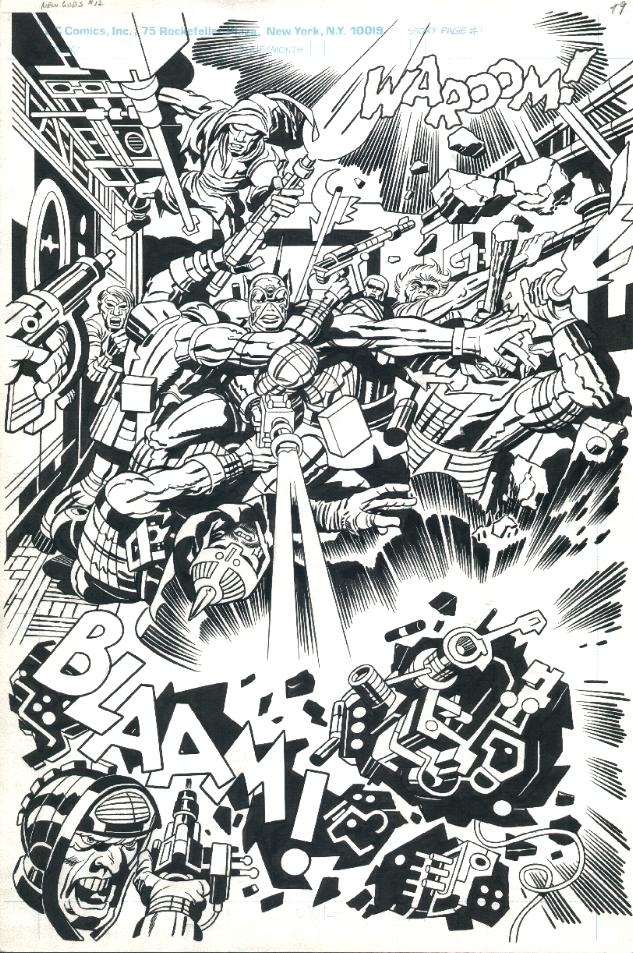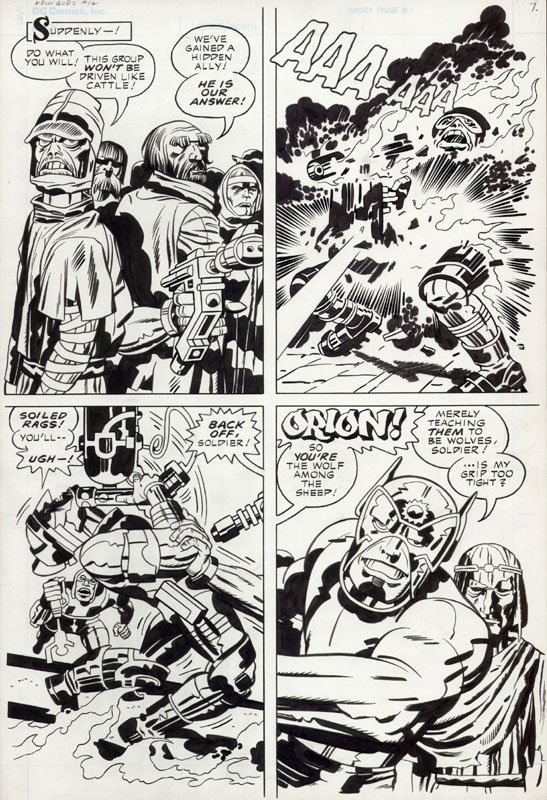 If you're not adverse to spoilers, you can even see some clues to how the story ends. (Do spoilers really count with Decade-old stories?) This scene here, with Himon and Darkseid, looks epic!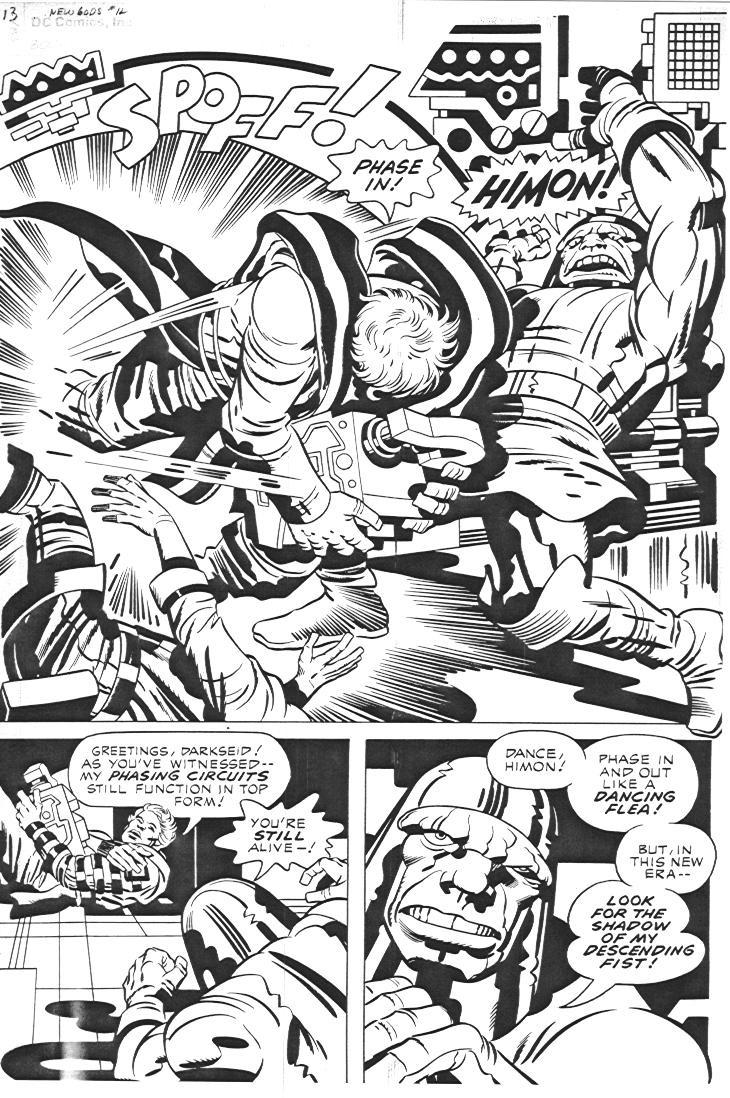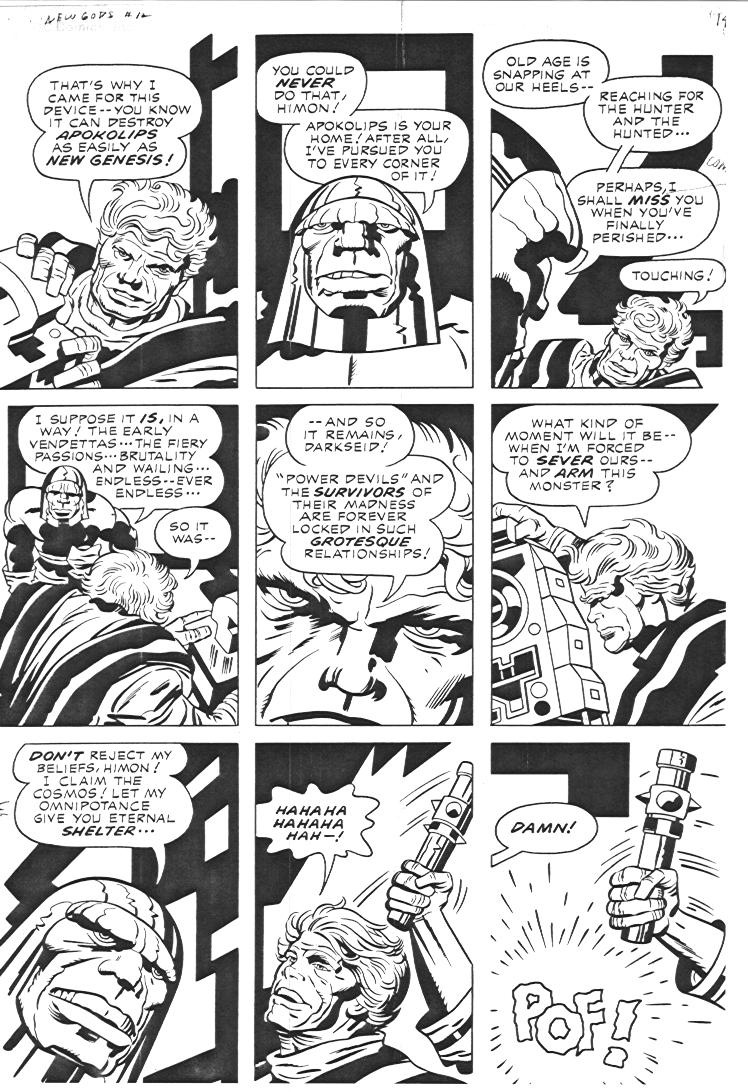 Even if it still isn't the ending he really intended – I'm fairly certain Jack would be happy to know his big cosmic storyline is getting the respect and attention it deserves. I might have to wait until December to read it — I'm definitely looking forward to it!