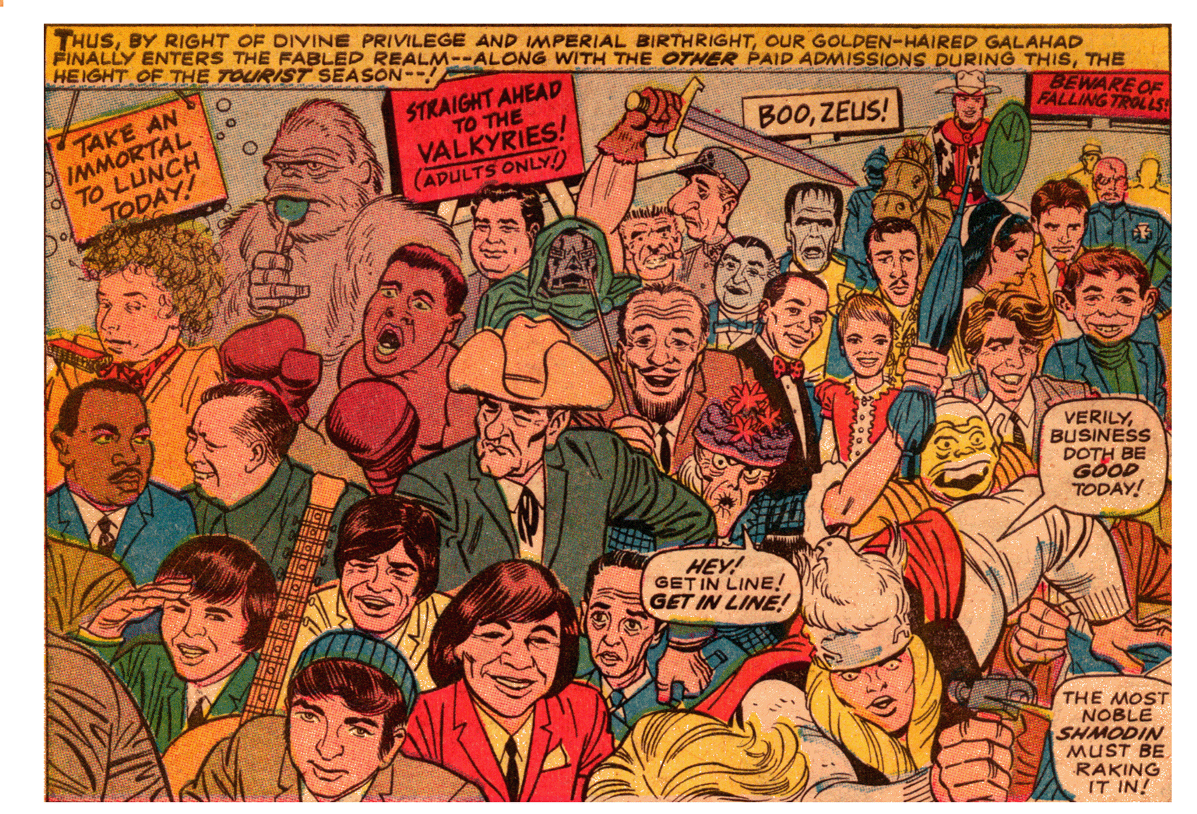 Thanks to Brad for sending in this link:
The Monkees! Drawn by–Jack Kirby?! True! Who Says a Comic Has to Be Good? Not BRAND ECHH!
Anybody out there want to take a stab at guessing who all of those celebrities and public figures are? Click on the image to enlarge it.