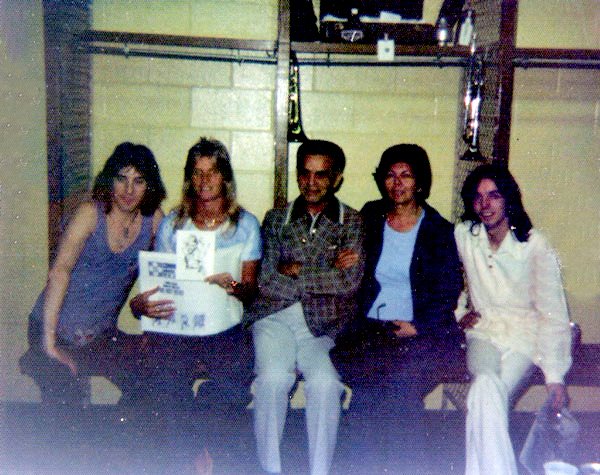 Here's a link sent in by a reader in response to our discussion of Kirby/Lee and Lennon/McCartney. The photo above is from that webpage — Jack and Roz with Linda McCartney and Wings. I wonder what Linda McCartney was holding. Maybe a portfolio or a magazine with some Kirby art. That small image in her left hand looks like it might be a Captain America sketch.
http://beatlephotoblog.com/magneto
Interesting scan, here it almost looks like some of this art was inked.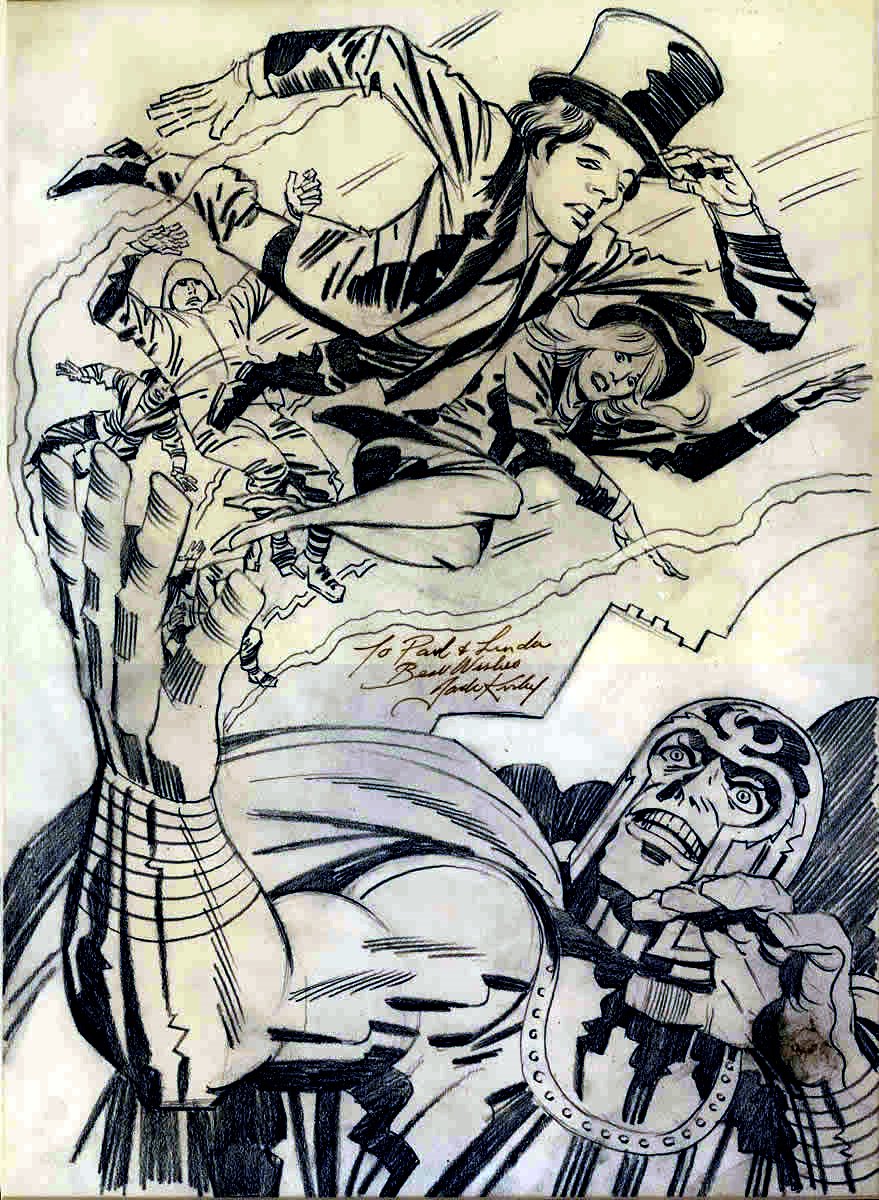 But here's a photo of the piece and you can see the illustration is all pencil.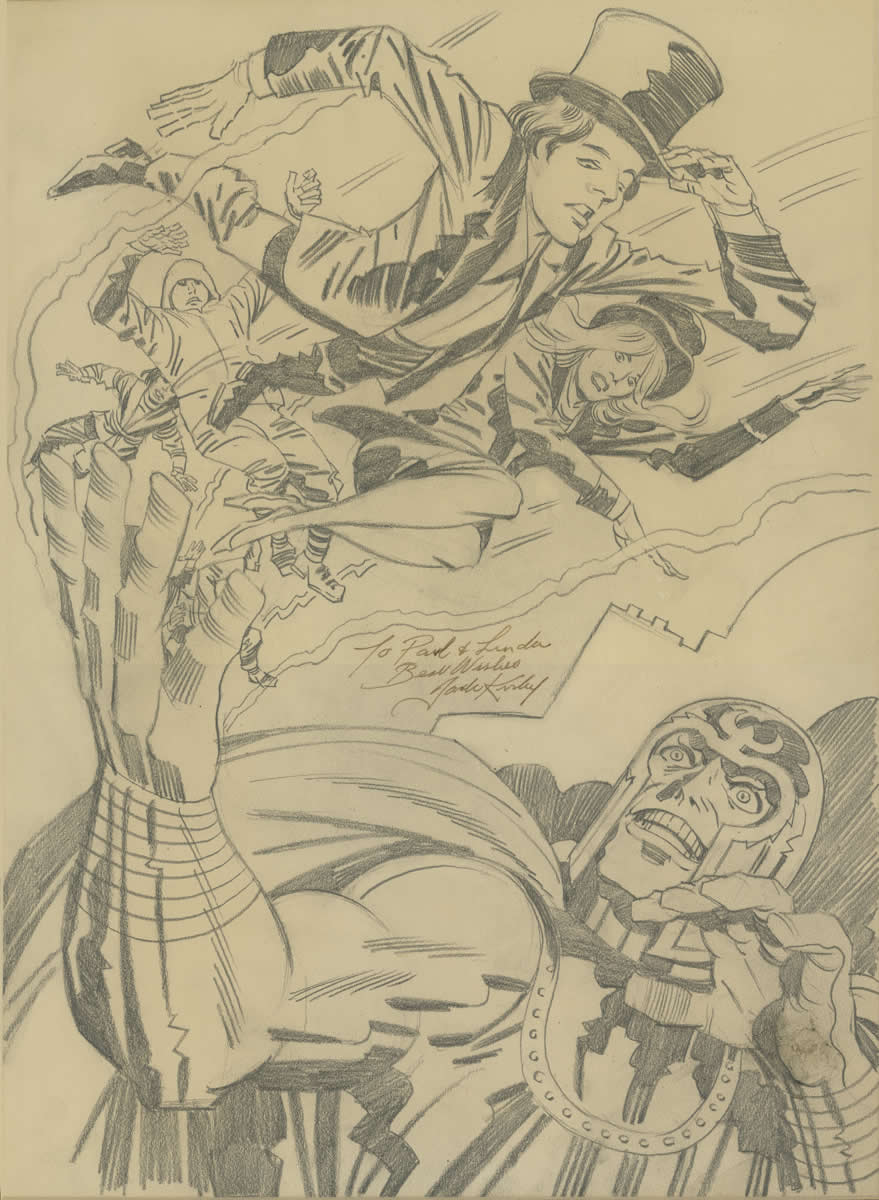 Here's an article and some video from McCartney's recent performance for the Queen's Jubilee.