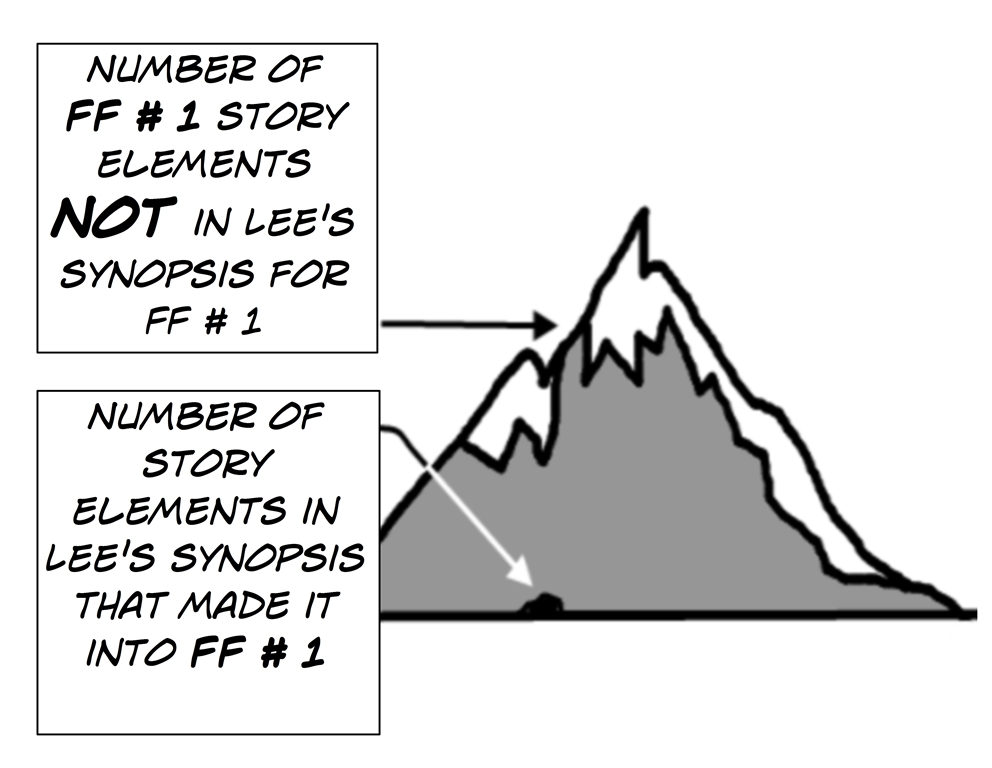 Here's another interesting reader comment at the Kirby Museum Facebook page on my series of interview questions for Stan Lee. I put the reader comments in block quotes:
Andrew Gerard Jones: Well, doesn't this just go on and on and on and…
That's the point. I wanted to show there is a literal mountain of story elements that made it into FF # 1 that were not in the Stan Lee "FF # 1 synopsis." This series is a sight gag. It appears there are 100s of Kirby ideas in just this one book. Imagine if I was really relentless and I did this for every book Jack did in the 1960s for Goodman/Lee. Jack did about 10,000 pages for Lee. Jack may come up with an average of about 6 (or more) story ideas for each page on his own. That means Jack may have contributed around 60,000 – 100,000 ideas to "Stan Lee stories." It looks like Lee might have contributed 3 or 4 ideas per story, maybe 10, if that. So, yeah, I am trying to visually symbolize the massive size of the amount of ideas Jack contributed to Lee stories in this series.
Does Rob Steibel get paid very handsomely for this? I hope so, because, otherwise, I can't even begin to conceive of the size of the worm squirming around in his guts that compels him to seemingly spend his every waking hour dissecting a fifty year-old comic book, in what must be a never-ending quest to discredit a soon-to-be-90-year-old man's legacy. Just when you think there are no greater depths of 'pathetic' left to plumb, he triumphs yet again.
If someone puts out my series of questions for Stan Lee in a paperback, the comment above would be a perfect caption for the book jacket!
A bit of news: Jack's dead.
I've heard this argument before. When I was on the Kirby-l forum, a guy who is a pretty powerful big-shot at Marvel  nowadays was discussing the topic with all of us. I pointed out that I thought Jack deserved some credit and compensation from Marvel for what he contributed to that company. The Marvel big-shot joked, "Jack is dead, y'know." his remark was sarcastic and condescending, like I was an imbecile too stupid to know Jack was dead. So I've seen this kind of dismissive and disrespectful tone before.
For the record, I am aware that Jack Kirby passed on. And he was a great loss to a lot of people. But his legacy lives on, his family lives on, and in my opinion the last chapter of the Jack Kirby story remains unwritten. I'd love to see the next chapter in the "Jack Kirby Story" feature Marvel making a financial settlement with Jack's family, and Stan Lee telling the truth about their collaboration. Then we could close the book on the Kirby vs Marvel, and Kirby vs Lee debates, and move on. I'm an optimist — I do think things are going to work out. Wasn't Lee the one who was always saying "Face front?" Let's follow his advice and move forward.
And aside from a relative handful of us already 'in the know', nobody cares. But by all means, carry on preaching to the converted; I'm sure that's a very valuable use of anybody's time.
This is another argument I've heard before from Stan Lee fans hundreds of times. The whole "preaching to the choir" argument. I heard back from all sorts of people on this series — some agreed with me, some politely disagreed, one even said I would s@#$ on Lee's grave one day, I got tons of feedback from diverse people — so all sorts of individuals surf the net, not just the "converted." I've seen thousands of different POVs on this, all interesting. There are billions of people who surf the web.  If I'm "preaching" anything, it's this — don't believe everything someone like a Stan lee says, look at other evidence and see if you can figure out the real story. You can apply that philosophy to everything in life.
Stan's 89 and he'll be dead soon, too,
I hope Lee lives to be 110. I bear Smilin' Stan no ill will. I just played the role of a prosecuting attorney in my series of questions on FF # 1 and asked him hypothetical questions. Why on earth are a couple of you so upset all of the sudden? I'm not a Nazi murdering millions of people.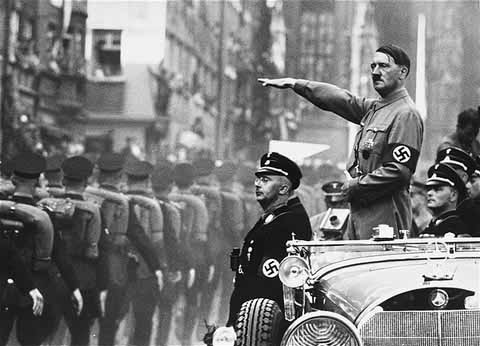 I'm a bozo doing a comics blog posting questions for a dude who wrote comic books.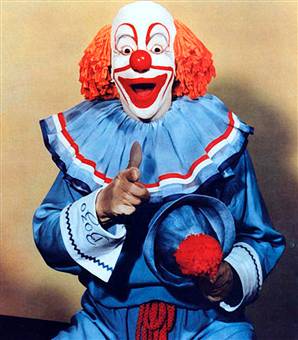 Er, I guess I'm actually a bozo doing a comics blog posting questions for a dude who claimed he wrote comic books.

and I'm sure all you Kirby Krusaders will have a party and will queue up to take a shit on his grave. Don't send me an invite.
What can I say. Classic Stan Lee fan rhetoric. Instead of addressing the points I made, you use an elementary school playground term to describe Jack's fans, you make demented assumptions that are absurd, and then you make an accusation that's preposterous. The idea of "Kirby Krusaders" who "will have a party and will queue up to take a shit on (Stan Lee's) grave" is an interesting visual, I guess, if you are a hardcore Lee fanatic, but I know of no one who would literally desecrate Lee's grave in such a manner.
I do want to sincerely thank you for sending in that comment, though. Several people have joked that I was exaggerating when discussing comments I've heard from Lee's fans over the years, so thanks for going on the record with a typical extreme Stan Lee fan comment so everyone can see what I was talking about. And I commend you for making the comment on the record, many of Jack's critics hide in private chat lists where no one can challenge them.
To address your remark a little more, I'll be very sad when Stan Lee passes away. I loved the reprints of his comics when I was 10-years-old growing up in the late 1970s. God, I have tremendously fond memories of reading comics as a kid. But I'm in my early forties now, I'm far more interested in learning the truth about the Kirby/Lee collaboration than believing in the Lee Origins fairy tale.
This is how I learn — I ask questions and put my ideas out there. I'd love for a Stan Lee scholar to come here and instead of saying Jack's fans are "Kirby Krusaders" who "will have a party" after Lee passes away and "will queue up to take a shit on his grave," I'd love for a Lee scholar to educate us: for example, tell us what characters Lee created alone before he started working with Jack in the late 1950s – early 1960s. Instead of attacking some blogger like me on a personal level, present us with some shred of evidence proving Lee is telling the truth.
If Lee is lying about the genesis of the 1960s Marvel characters, then I would love for him to tell us what really happened. I think it would be great for his legacy. For example, do you follow baseball? Sorry to those of you from around the world who don't follow American baseball. We had this guy named Pete Rose who played baseball here in the USA. And he got busted. While he was a player, he gambled on games and he lied about it.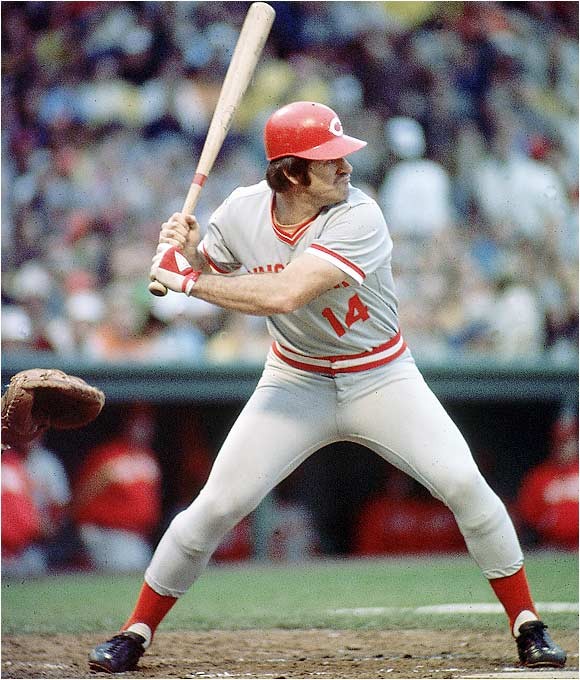 Charlie Hustle. For many years he was a joke.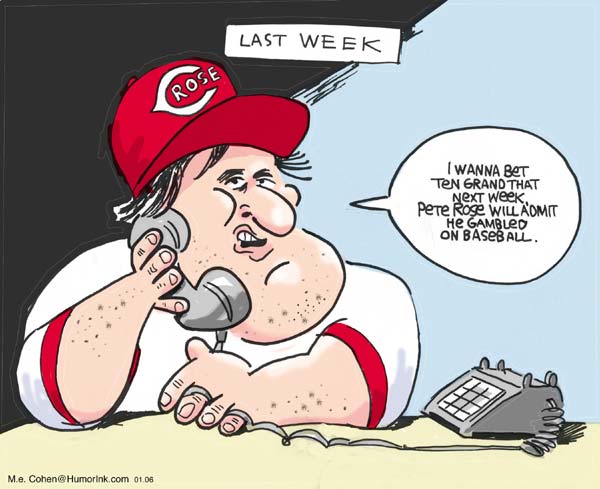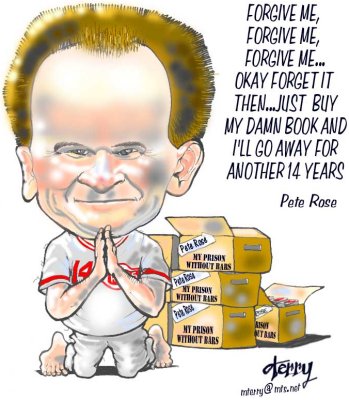 But you know what, finally people got through to Pete and he told the truth. I think in the long term that is going be good his legacy. Or at least it helps. He might not get into the Hall of Fame but instead of symbolizing someone who is STILL lying, at least he symbolizes a man who was a liar and he changed his tune. When you tell the truth, people tend to forgive you and you can move on (at least here in the US). I have much more respect for Pete Rose now that he came clean. Before that he was a laughingstock, a clown, a fool… despite his great accomplishments on the field. When someone lies to your face and you know that's what they are doing, it's rude and insulting, but more than anything it's pathetic — you just pity them.
Same with Mark Mcgwire.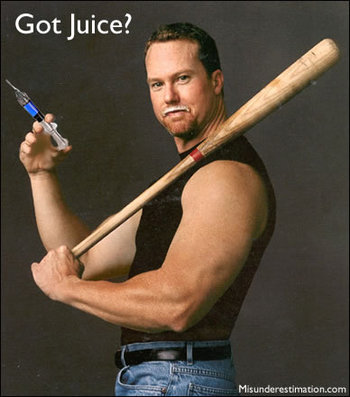 Everybody knew he used steroids. When he lied about it he was a human punchline for years. But he finally broke down and told the truth, and I think that will work out well for him. Sure he will always symbolize the steroid era in the MLB, but at least you can respect the fact the man was able to admit he lied about something. He's TRYING to have some integrity. He's TRYING to inspire people not to cheat.
I feel the same way about Stan Lee. I'm trying to help Stan.
Dear Stan Lee:
Stan, in your new documentary, please don't tell the fake story for the thousandth time about how you were going to quit comics and write a novel in 1961; your wife encouraged you to quit your cushy job for your relative Martin Goodman; but before you were going quit, your muse inspired you to write one last comic, for the first time — an adult comic book, and that was the inspiration for FF. For once in your life, tell people the TRUTH: that you and Jack came up with the characters and story together. In fact, Jack  threw out most of your ideas and wrote a good 90% of the story with visuals.
My hope is that Stan Lee will do like Pete Rose and Mark McGuire and some of the other people who got caught with their pants down…
Stan, you got busted. You didn't create everything alone. Everybody knows it. Let it go and just tell the truth. Then not only can you move on, but we all can move on!
I think it would be great for Lee's legacy for him to end this debate… and great for comics. Lee's behavior is a black mark on the hobby and the fact that it continues to this day is outrageous.
Some Jack Kirby fans have actually succeeded in making me respect Stan Lee a little bit more.
That would be like accusing a Yankees fan of succeeding in making a Red Sox fan respect the Red Sox a little more.

Kind of a non-event.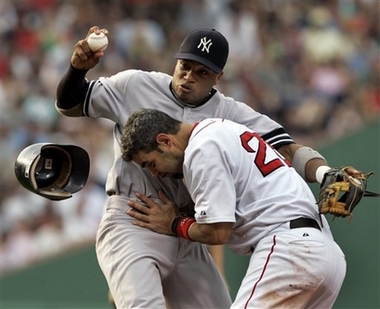 Congratulations, I'm sure that was your intent
Yes, that was part of my intent. My main goal was to put the argument out there that the FF # 1 synopsis proves pretty conclusively that Jack played a major role in creating the FF characters and Jack wrote most of the first FF story with visuals. And that's just the tip of the iceberg folks…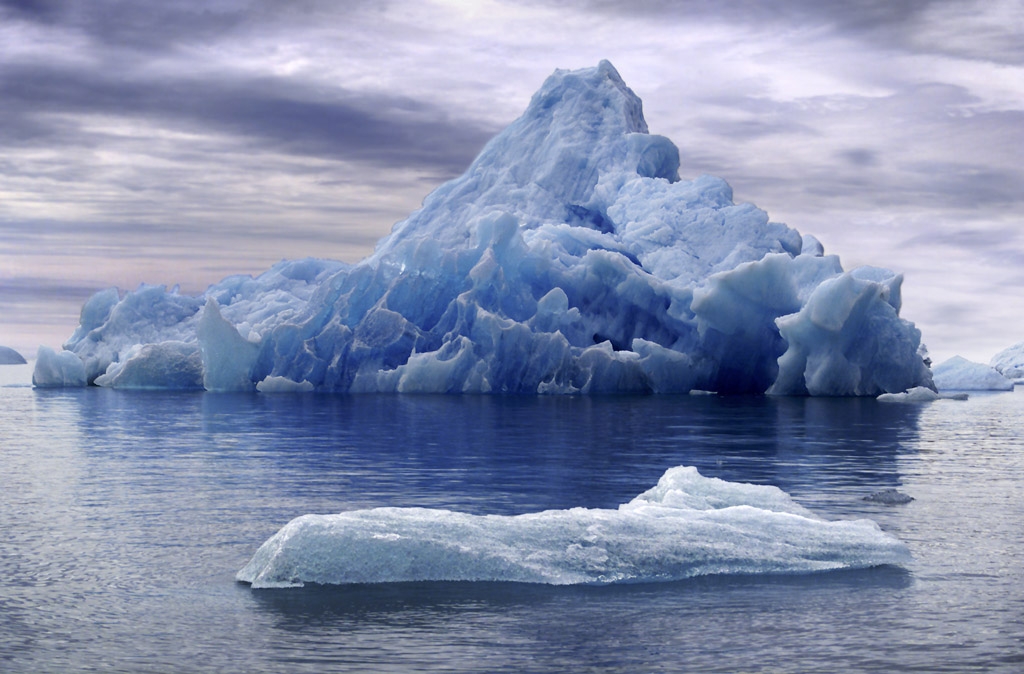 If Jack contributed 100s of story elements to FF # 1, when comics historians like Greg Theakson argue Lee and Kirby were working closely together, imagine how much of the story Jack was responsible for from 1963 – 1970 when Lee and Kirby rarely met and Jack started directing Lee with the margin notes.
But, yeah, part of the "intent" of this series was absolutely to help Stan Lee get more respect — I'd like to see Lee address these types questions (preferably with a respected publisher like John Morrow for his Jack Kirby Collector publication), answer them honestly, and finally tell the truth about the Kirby/Lee working relationship. I think people all over the world would have more respect for Stan Lee if he comes clean about the Kirby/Lee collaboration so I'd like to see that happen.
Thanks for the comment.