I'm pleased to be able to offer a replica of what could arguably be Jack Kirby's first comic book, 1937's "The Romance Of Money" as a new membership premium.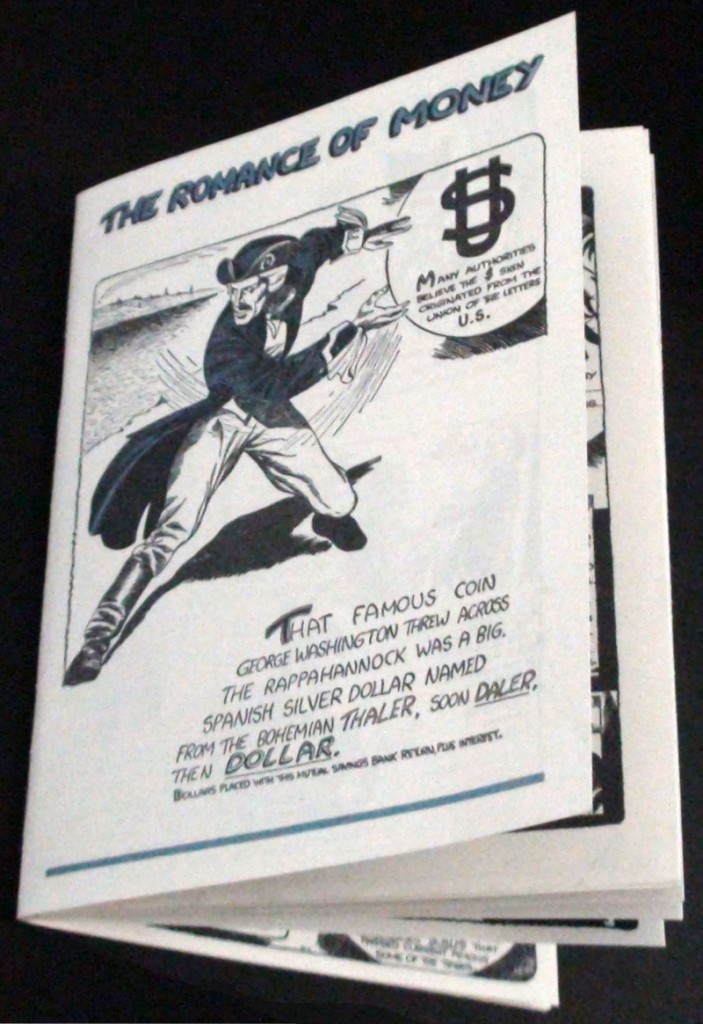 A panel feature that Kirby produced while working for H. T. Elmo at Lincoln Feature Syndicate, "The Romance Of Money" was not syndicated out to the many small newspapers that took Kirby and Lincoln's other strips and editorial cartoons.
Instead, the panels were compiled into a booklet which was given out for free by banks. Just as the banks put a "house ad" on the back cover, I've taken the space to include some descriptive text.
There was also a 1947 edition of "The Romance Of Money" which featured red ink and fewer pages.
Thanks to Jerry McClanahan and Tom Morehouse for the scans.